A Fireside Chat With Personal And Behavioral Finance Expert Carl Richards
Thursday, 4:00 pm - 7:00 pm
Location:
Beverly Wilshire, A Four Seasons Hotel
9500 Wilshire Blvd - Champagne Room
Beverly Hills, CA 90212
Speaker:

SPEAKER
Carl Richards — Founder - The Behavior Gap

MODERATOR
Khe Hy — Founder & CEO - RadReads

Time:

4:00 pm - 4:30 pm: Registration/Networking
4:30 pm - 5:30 pm: Event
5:30 pm - 7:00 pm: Networking/Cocktails

Add to Calendar

11/17/2022 4:00 PM

11/17/2022 7:00 PM

America/Los_Angeles

A Fireside Chat With Personal and Behavior Finance Expert Carl Richards

TBD

CFALA

info@cfala.org

false

MM/DD/YYYY
A Wealth Management Advisory Council and Wealth Management League Sponsored Event

This is your chance to interact with one of the most amusing and entertaining personalities in finance! Join us and learn without feeling as if you are sitting in a lecture. We've all seen those drawings that are so dense with communicative purpose and value… well this is him! Register now before it's too late. Submit your questions early too, see below.

The program will be a moderated Q&A – get your questions in early; time constraints will likely inhibit Carl's ability to answer everyone's questions. Please send your questions to: info@cfala.org
SPEAKER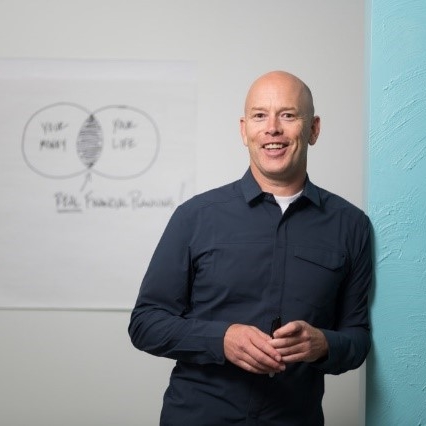 Carl Richards | Carl Richards is a Certified Financial Planner™ and creator of the Sketch Guy column, appearing weekly in The New York Times since 2010.

Carl has also been featured on Marketplace Money, Oprah.com, and Forbes.com. In addition, Carl has become a frequent keynote speaker at financial planning conferences and visual learning events around the world.

Through his simple sketches, Carl makes complex financial concepts easy to understand. His sketches also serve as the foundation for his two books, The One-Page Financial Plan: A Simple Way to Be Smart About Your Money and The Behavior Gap: Simple Ways to Stop Doing Dumb Things with Money.

His sketches have appeared in a solo show at the Kimball Art Center in Park City, Utah as well as other showings at Parsons School of Design in New York City, The Schulz Museum in Santa Rosa, California, and an exhibit at the Mansion House in London.

His commissioned work is on display in businesses and educational institutions across the globe.

Find Carl on social media here:

https://www.linkedin.com/in/thinkingcarl
https://twitter.com/behaviorgap

MODERATOR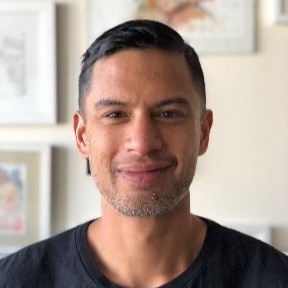 Khe Hy | Khe Hy is the founder and CEO of RadReads, an online education company that helps professionals lead productive, examined and joyful lives. Khe is creator of the $10K Work productivity method and teaches the popular cohort-based course Supercharge Your Productivity. RadReads provides guides, trainings, and coaching for over 40,000 professionals to help them gain back free time, scale their impact and make their little dent in the universe.

Before founding RadReads, Khe spent 15 years working on Wall Street and was one of the youngest Managing Directors at BlackRock. He's been called Oprah for Millennials by CNN and the Wall Street Guru by Bloomberg and his work has been featured in the Wall Street Journal, TedX, Barrons, Time Magazine and Quartz. Twitter: https://twitter.com/khemaridh Back To Top ^^

Regular Registration
$20 (Members) | $70 (Non-Members)
Please Note: a Recording of this event will NOT be available.
Registration NOW CLOSED. Walk-ins Welcome.
Wealth Management League Members Only
$50 (Members) | If also a member of CFALA member, please register in the Regular Registration section. | For League-only Member registration after Sept. 29th, refer to your emailed invite or contact info@cfala.org
Payment Information


We accept the following:



If you prefer to pay by check please email
info@cfala.org
and request to pay by check. Your registration will be completed manually and you will receive an email confirmation.
Mail Check To:
CFA Society of Los Angeles
13400 Riverside Drive, Ste. 215
Sherman Oaks, CA 91423
*Credit card payments will only be accepted through the secure online registration, and not by phone or email.
Parking Information
Valet Parking: $20
Alternative Parking (5 min. walk)
BH Public Parking Lot (345 N. Beverly Dr.) - 2 hours free, $3 every 30 min. after
LAZ Parking Limited, LLC. (9480 Dayton Way) - 2 hours free, $2.50 every 15 min. after
Beverly South Garage (216 S. Beverly Dr.) - 2 hours free, $3 every 30 min. after
Cancellations
Cancellations must be received in writing by 9:00 am the day prior to the event to receive a refund. No phone cancellations are accepted. Please fax to the CFALA office at (213) 613-1233 or e-mail info@cfala.org. Member "no-shows" will be billed the difference between the member fee and the non-member fee for the event which is posted on the CFALA website.
Chairs:
Yves-Marc Courtines, CFA
Thomas Mahoney, CFA, CAIA
Ken Waltzer, CFA
Event Chair:
John DeFonso, CFA, CPWA®
| | |
| --- | --- |
| | As a participant in the CFA Institute Approved-Provider Program, the CFA Society of Los Angeles has determined that this program qualifies for 1 credit hour. If you are a CFA Institute member, CE credit for your participation in this program will be automatically recorded in your CE Diary. |