Crowdfunding, Venture Capital & Private Equity 2015 Roundtable
Wednesday, 4:00 pm - 7:00 pm
Location:
Hyatt Regency Century Plaza
2025 Avenue of the Stars
Los Angeles, CA 90067
Speakers:
Moderator:
Brian Bank, Founder, Redwing Advisors, LLC
Speakers:
Elizabeth Braman, Chief Production Officer, Realty Mogul
Gregory J. Garrett, Managing Director, Portfolio Advisors
Michel Glouchevitch, Managing Director of Riordan, Lewis, & Haden
Jeri J. Harman, Managing Partner & CEO, Avante Mezzanine Partners
Jay Hartman, Head of Finance and Investments, PeerStreet
James Healy, Fastpay
Time:
4:00 pm - 7:00 pm
Dress:
Business Casual

Add to Calendar

09/30/2015 4:00 PM

09/30/2015 7:00 pM

America/Los_Angeles

Crowdfunding, Venture Capital & Private Equity 2015 Roundtable

Financing start-up businesses can be done using various methods, including factoring, crowdfunding, asset backed lending vs. cash flow lending, waterfall, and leases. waterfall. The speakers have been very involved in raising capital, both debt and equity, for small companies and are very involved in the application of the new laws regarding the JOBS act. FastPay provides liquidity and financial workflow solutions to the media industry. With over $700MM of originations and 60 team members, FastPay is the leading provider in the segment.

Hyatt Regency Century Plaza 2025 Ave of the Stars, Los Angeles, CA 90067

CFALA

info@cfala.org

false

MM/DD/YYYY
Financing start-up businesses can be done using various methods, including factoring, crowdfunding, asset backed lending vs. cash flow lending, waterfall, and leases. The speakers have been very involved in raising capital, both debt and equity, for small companies and are very involved in the application of the new laws regarding the JOBS act. FastPay provides liquidity and financial workflow solutions to the media industry. With over $700MM of originations and 60 team members, FastPay is the leading provider in the segment.
Panel 1: Trends in Crowdfunding & Venture Capital Financing start-up businesses can be done using various methods, including factoring, crowdfunding, asset backed lending vs. cash flow lending, waterfall, and leases. waterfall. The speakers have been very involved in raising capital, both debt and equity, for small companies and are very involved in the application of the new laws regarding the JOBS act.
Panel 2: Private Equity Trends An experienced panel of private equity investors will discuss their thoughts about the marketplace, including supply and demand dynamics, valuations, financing dynamics, exits and how the domestic and global economy is affecting private companies' cash flow and balance sheets.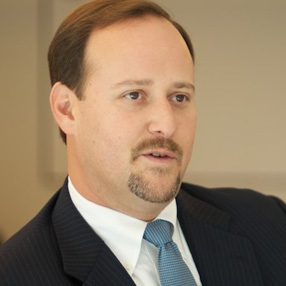 Brian Bank | Brian Bank
is a seasoned investment professional with over 17 years of experience spanning the private equity and alternative investments asset classes. His experience combines portfolio management and investor relations with deep sector knowledge and industry relationships. In May 2015, Brian founded Redwing Advisors to provide consulting services to the private equity limited partner and general partner communities. From 2011-2014, Brian served as Director of Private Equity at Aspiriant, LLC, a leading registered investment advisor, overseeing a series of fund-of-funds portfolios and evaluating direct investment opportunities. Prior to Aspiriant, from 2000-2010, Brian managed a $350M VC/Buyout fund-of-funds and co-investment platform for a London-based institutional investment firm. Over his career, Brian has reviewed hundreds of general partnerships, committed to dozens of funds, executed co-investments, sat on boards of both public and private companies, served on GP advisory committees, and participated in the secondary market.
Elizabeth Braman | Elizabeth Braman
is the Chief Production Officer at Realty Mogul and sits on Realty Mogul's Investment Committee. An award winning finance executive and CCIM with 15 years of experience in commercial real estate, Elizabeth is responsible for leading all equity and debt real estate investment opportunities. Previously she was with ReadyCap Commercial, where she headed originations for a national small balance commercial real estate platform. Elizabeth earned her JD and MBA from George Washington University.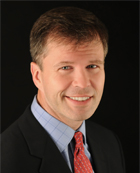 Gregory J. Garrett | Gregory J. Garrett
is a Managing Director of Portfolio Advisors and serves as a voting member on the Investment Committee for several Portfolio Advisors funds. Greg joined Portfolio Advisors in 2010 and is primarily engaged in sourcing, evaluating and recommending investment opportunities in new private equity fund formations. Previously, he was a Partner with Adams Street Partners and a member of its Primary Partnership Investment Subcommitte contributing to the assessment of investment opportunities across its portfolio since 2001. Prior to Adams Street Partners, Greg was a manager of the Boston Consulting Group and a Captain in the United States Air Force commanding aircraft in support of international military operations. Greg has served or is serving as an Advisory Board member of several private equity partnerships.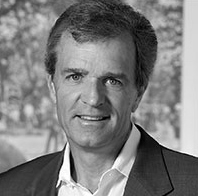 Michel Glouchevitch | Michel Glouchevitch
was a managing director of Westar Capital prior to rejoining RLH in 2005 after having been a member of the Firm from 1988 to 1991. Previously, Mr. Glouchevitch was a managing director of Triumph Capital from 1992 through 1999. During his initial tenure at RLH from 1988 to 1991, he sourced and led two investments, including Elkay Plastics, where he has remained a Board member for more than two decades. From 1984 to 1988, Mr. Glouchevitch was a principal with Berkeley International, a late-stage development capital firm investing in high-growth technology companies. He began his career in 1980 with Continental Illinois National Bank, focusing on lending to the nascent leverage buyout community. Mr. Glouchevitch received a B.A. from Swarthmore College where he was an All-American on the tennis team which won a Division III National Team Title. He received an MBA at Hautes Etudes Commerciales in Paris. Mr. Glouchevitch currently serves on the Boards of three RLH portfolio companies: Total Woman, Bluewolf Group, and Patient Care America. Prior Board assignments include One Industries and Creative Circle.
Jeri J. Harman | Jeri J. Harman
is a Managing Partner & CEO of Avante Mezzanine Partners. With over $465 million of capital under management, Avante makes debt and minority equity investments to finance buyouts, minority recaps, acquisitions and growth. Avante invests $5 – 25 million in established lower middle market companies generating at least $3 million EBITDA. Ms. Harman has over 30 years of financing experience, involving well over $1 billion in aggregate transactions. Prior to founding Avante, Ms. Harman started-up and led Los Angeles offices for two multi-billion publically traded private equity and mezzanine investment funds - American Capital and more recently Allied Capital, where she was also a member of Allied's Investment Committee.
Earlier career highlights include various senior level positions with Prudential Capital. Ms. Harman is a Co-Chair of the ACG - Los Angeles Business Conference, Vice Chair of Small Business Investor Alliance (SBIA), Ernst &Young Greater Los Angeles Entrepreneur of the Year Judge, and Steering Committee Member of Private Equity Women Investor Network (PEWIN). In 2013, the National Association of Women Business Owners (NAWBO) Los Angeles inducted Ms. Harman into their Hall of Fame. In 2015, she was named one of the Most Influential Private Equity Investors in Los Angeles by the Los Angeles Business Journal.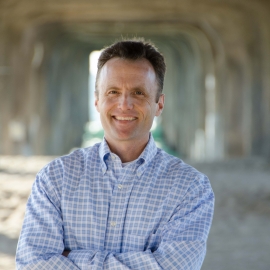 Jay Hartman | Jay Hartman
runs the investment team that evaluates and decides which loans will be available on the PeerStreet platform. PeerStreet is the leading marketplace-lending platform for real estate debt, offering investors access to high-yield real estate loans that were historically very difficult to access. PeerStreet was founded in 2013 and is backed by prominent venture capital and real estate investment firms.
Before PeerStreet, Jay was a Managing Director of Paladin Realty Partners, where he worked from 1998 to 2014, and served on the firm's investment committee. Founded in 1995 by the ex-U.S. Treasury Secretary William E. Simon, Paladin is an institutional real estate investment fund manager that has acquired or developed assets in the United States and Latin America with a total capitalization in excess of $5 billion. Jay's responsibilities at Paladin included a lead role in selling the firm's REIT, in a $210 million transaction. Prior to Paladin, Jay worked for Sanwa Bank, where he managed a portfolio of troubled commercial real estate loans. Jay graduated from UC Davis with a degree in managerial economics and earned an MBA from UCLA.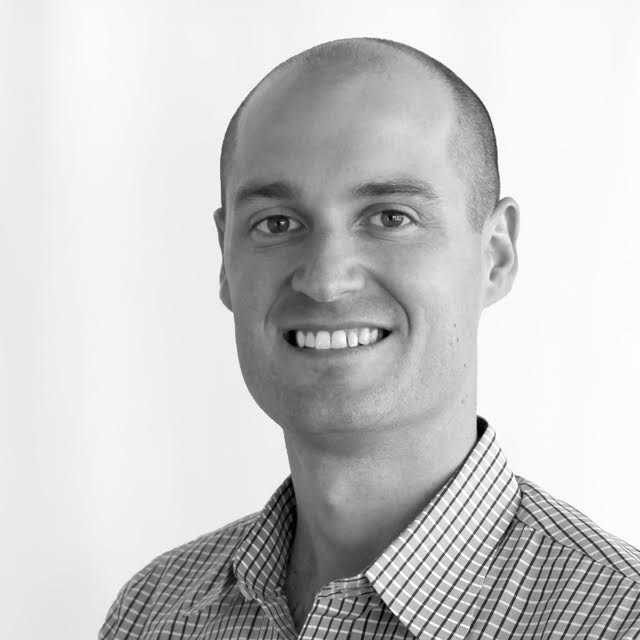 James Healy | James Healy
leads business development at FastPay, a FinTech firm providing liquidity and workflow solutions in the media sector. James is also a strategic advisory to Arizona United Soccer Club, a minor league soccer team, and is spearheading an equity crowdfunding campaign for the club. James has lectured on FinTech at USC's Marshall School of Business. Prior to his current roles, James was a Managing Director at GE Capital. During business school, James worked for Goldman Sachs and The Carlyle Group, and he launched his career at Ford Motor Company. James earned his MBA from Georgetown University and his Bachelor's degree from Villanova University.
Registration Fees
$20 (Member) | $30 (Student) | $65 (Non-Member)
Payment Information
We accept the following:

If you prefer to pay by check please register online and select "purchase order" as your payment option and enter your last name as the purchase order number.
Mail check to:
CFA Society of Los Angeles, 520 S. Grand Ave, Suite 655, Los Angeles CA 90071.
*Credit card payments will only be accepted through the secure online registration, and not by phone or email.
Cancellations
Cancellations must be received in writing by 9:00 am the day prior to the event. No phone cancellations are accepted. Please fax to the CFALA office at (213) 613-1233 or e-mail info@cfala.org. Member "no-shows" will be billed the non-member fee ($65) for the event which is posted on the CFALA website.
Chair:
Jin S. Chun, CFA
| | |
| --- | --- |
| | As a participant in the CFA Institute Approved-Provider Program, the CFA Society of Los Angeles has determined that this program qualifies for 1 credit hours. If you are a CFA Institute member, CE credit for your participation in this program will be automatically recorded in your CE Diary. |