11-12-2014 Spy the Lie
Wednesday, November 12, 2014
Speaker: Susan M. Carnicero, Founding Partner of QVerity
Chair: Stephanie Luh, CFA
A CFALA Women's Group Sponsored Event
Imagine how different your life would be if you could tell whether someone was lying or telling you the truth. Be it hiring a new employee, investing in a financial interest, speaking with your child about drugs, confronting your significant other about suspected infidelity, or even dating someone new, having the ability to unmask a lie can have far-reaching and even life-altering consequences. As former CIA officer, Susan Carnicero is among the world's best at recognizing deceptive behavior. Through fascinating anecdotes from her intelligence career, she will teach the audience how to recognize deceptive behaviors, both verbal and nonverbal, that we all tend to display when we respond to questions untruthfully. She will share her methodology and proven techniques on asking questions that elicit the truth.
Speaker's Bio: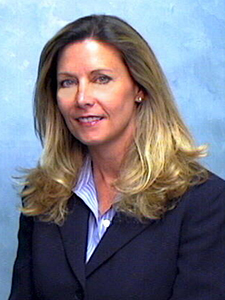 A former security specialist with the Central Intelligence Agency, Susan Carnicero has 20 years of experience in interviewing, interrogation and polygraph examination, focused primarily on national security, employment and criminal issues. Susan is the developer of a behavioral screening program currently used within the federal government and in a variety of private industries, tapping experience gained in government service. She is widely considered a leading authority on interviewing, detection of deception, and elicitation.
Susan has extensive experience in conducting training for federal government agencies and the law enforcement community, as well as for financial services firms and other private-sector companies. Most recently, she has been involved in conducting high-level screening interviews within the U.S. government, and in providing consulting services for Forbes Top 10 families.
Prior to joining the CIA, Susan served in the investor relations and corporate communications field, where she achieved the position of Director of Public Relations for a Fortune 500 company.
Susan holds an M.A. in Forensic Psychology and an M.A. in Secondary Education/English from Marymount University in Arlington, Va.

As a participant in the CFA Institute Approved-Provider Program, the
CFA Society of Los Angeles has determined that this program qualifies
for 1 credit hours. If you are a CFA Institute member, CE credit for
your participation in this program will be automatically recorded in your CE Diary.
Registration Links
CFALA Members: $20.00(place cursor on amount for link)
Non-members: $70.00 (place cursor on amount for link)
Time: 5:30pm to 7:30pm, Cocktail reception and then presentation
Location: Shutters on the Beach
One Pico Blvd.
Santa Monica, CA 90405
Valet Event Parking $14
Dress Code: Business Casual
Payment Information:
Methods of payment accepted: Visa/Mastercard, American Express and Discover. If you prefer to pay by check please register online and select "purchase order" as your payment option and enter your last name as the purchase order number. Mail check to: CFA Society of Los Angeles, 520 S. Grand Ave, Suite 370, Los Angeles CA 90071.
*Credit card payments will only be accepted through the secure online registration, and not by phone or email.