07-15-2014 "Money For Nothing" Film Screening and Q&A
Tuesday, July 15th
*The director would like to offer a 20% discount off of all website purchases to CFA Society Los Angeles members. The Code is: CFALA (expires 11/01/14)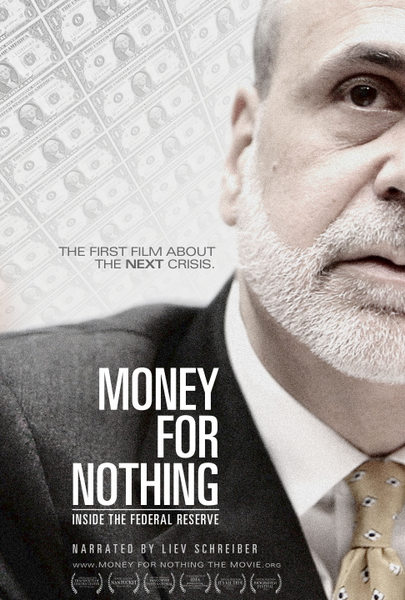 Director: Jim Bruce
Moderator: Larry Harris, PhD, CFA
100 years after its creation, the power of the Federal Reserve has never been greater. Markets around the world hold their breath in anticipation of the Fed Chairman's every word. Yet the average American knows very little about the most powerful financial institution on earth. Narrated by acclaimed actor Liev Schreiber, Money For Nothing: Inside The Federal Reserve is the first film to take viewers inside America's central bank and reveal the impact of Fed policies – past, present and future – on our lives. As Ben Bernanke's tumultuous tenure comes to a close, join Paul Volcker, Janet Yellen, and many of the world's best financial minds as they debate the decisions that led the global economy to the brink of collapse and ask whether we might be headed there again.
Agenda:
Reception at the University Club (Beer, wine and appetizers): 5:00pm to 6:30pm
Film presentation at Ray Stark Family Theater: 6:30pm to 8:24pm
Moderated Q&A with the director: 8:30pm to 9:00pm
Jim Bruce - Producer/Director/Writer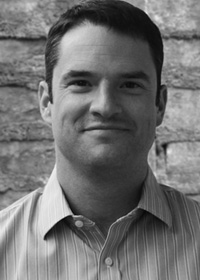 Money For Nothing is Jim Bruce's directorial debut. Jim was Editor/Writer/Co-Producer of Sierra Leone's Refugee All Stars - finalist for the 2006 International Documentary Association's Feature Film of the Year. Jim has also worked as an editor on acclaimed documentaries (including The King of Kong and Dambe: The Mali Project), and as an assistant editor on Hollywood films such as Kinsey, Insomnia, X-Men: The Last Stand, and The Incredible Hulk. He was a Visiting Professor at Middlebury College in 2007.
Jim has been a student of financial markets for many years, and began writing a newsletter in 2006 warning about the oncoming financial crisis. His short trades in 2007 and 2008 helped finance a significant portion of Money For Nothing's budget.
Jim has appeared on CNBC, MSNBC, NPR, Bloomberg TV, and Fox Business, and has spoken at Harvard Business School and the Dutch Central Bank. Read more about his background in this Washington Post profile.
Larry Harris – Moderator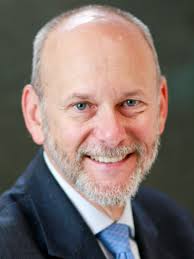 Dr. Harris holds the Fred V. Keenan Chair in Finance at the USC Marshall School of Business. His research, teaching, and consulting address regulatory and practitioner issues in trading and investment management. He authored Trading and Exchanges: Market Microstructure for Practitioners, a widely regarded "must read" for entrants into the securities industry. Professor Harris served as SEC Chief Economist from 2002-2004. He currently serves as lead independent director of Interactive Brokers (IBKR), chairman of the Clipper Fund, trustee of the RS Funds, and research coordinator of the Q-Group. Dr. Harris received his Ph.D. in Economics from the University of Chicago. He is a CFA charterholder.

As a participant in the CFA Institute Approved-Provider Program, the
CFA Society of Los Angeles has determined that this program qualifies
for 1 credit hours. If you are a CFA Institute member, CE credit for
your participation in this program will be automatically recorded in your CE Diary.
Registration is now closed for this event.
Registration Links (must register to attend):
CFALA Members hosted for reception and screening/Q&A: $0.00 (place cursor on amount for link)
Students hosted for screening/Q&A only: $0.00 (Valid Student ID required at the event)
Non-members for reception and screening/Q&A: $20.00 (place cursor on amount for link)
You will be receiving two email registration confirmations: one from CFALA which will be followed by a confirmation from the USC "Outside the Box (Office)" screening series for international, documentary and independent cinema.
Everyone registered must bring to the Box Office the USC registration confirmation printed out to gain entry to the screening.
Date: Tuesday, July 15th, 2014
Location: University of Southern California (USC)
Reception: University Club, patio (map coordinate F3) USC Map Link
Film Screening: Ray Stark Family Theater: (map coordinate D3) USC Map Link
The Ray Stark Family Theatre, SCA 108, George Lucas Building,
USC School of Cinematic Arts, 900 W. 34th Street, Los Angeles, CA 90007
Parking: Structure PSD, Gate 4, $10 (map coordinate 4G) USC Map Link
3501 Trousdale Parkway
Los Angeles, CA 90089
Payment Information:
Methods of payment accepted: Visa/Mastercard, American Express and Discover. If you prefer to pay by check please register online and select "purchase order" as your payment option and enter your last name as the purchase order number. Mail check to: CFA Society of Los Angeles, 520 S. Grand Ave, Suite 370, Los Angeles CA 90071.
*Credit card payments will only be accepted through the secure online registration, and not by phone or email.
CANCELLATIONS
Cancellations must be received in writing by 9:00 am the day prior to the event. No phone cancellations are accepted. Please fax to the CFALA office at (213) 613-1233 or e-mail info@cfala.org. Member "no-shows" will be billed the non-member fee ($50) for the event which is posted on the CFALA website