02-06-2014 Economic & Investments Forecast Dinner
Thursday, February 6th, 2014
Millennium Biltmore Hotel
5:30 PM - 8:30 PM
Moderator
Jane Wells
CNBC Business News Reporter
Panelists
William C. Dunkelberg
Chief Economist
National Federation of Independent Business
Nancy R. Lazar
Partner
Cornerstone Macro
Greg Valliere
Chief Political Strategist
Potomac Research Group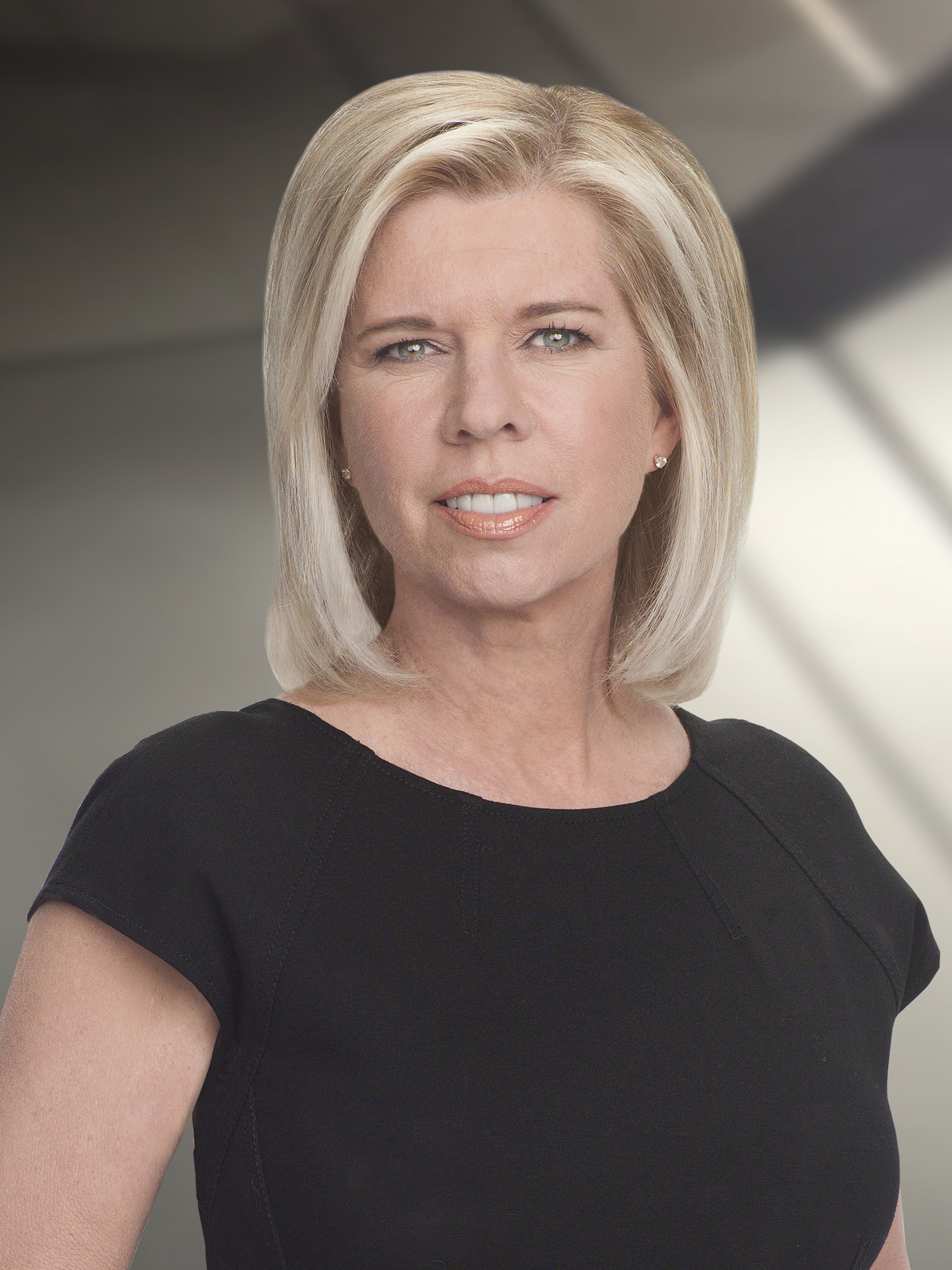 Jane Wells, CNBC business news reporter, is based in Los Angeles, where she covers retail, agriculture and defense as well as reports on California's economy, West Coast real estate and Las Vegas. Wells also writes the blog Funny Business for CNBC.com covering a variety of unusual items. Wells came from CNBC's "Upfront Tonight," where she served as a senior correspondent.
Wells joined CNBC in 1996, providing special coverage of the O.J. Simpson civil case for "Rivera Live." Prior to joining CNBC, she was a correspondent for the Fox News Channel and Los Angeles reporter for NBC's flagship television station, WNBC, in New York. Her television news career includes reporter positions with KTTV, Los Angeles; WTVJ, Miami; and KOB, Albuquerque. She has also contributed international reports for CNN.
Wells has received numerous honors for her work, including a 1992 Peabody Award and duPont Award for her role in the live coverage of the Rodney King Trial. That same year, she earned a Los Angeles Emmy Award for her investigative reporting. She also has received UPI, Press Club and Emmy Awards for feature reporting; three Florida Emmy Awards for news reporting; and the Investigative Reporters and Editors Award for team reporting.
Wells holds bachelor's degrees in broadcast journalism and philosophy from the University of Southern California, where she graduated with honors. She and her husband have two children and live in Los Angeles.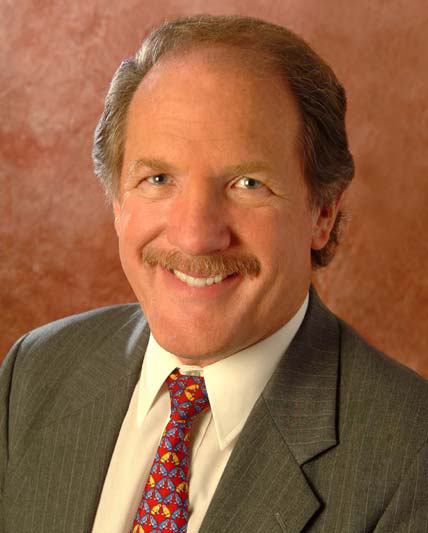 William C. Dunkelberg, PhD, is the Chief Economist for the National Federation of Independent Business and is the Economic Strategist for Boenning & Scattergood. He is also Professor Emeritus of Economics in the College of Liberal Arts, Temple University, where he served as Dean of the School of Business and Management from 1987 through 1994. He is a nationally known authority on small business, entrepreneurship, consumer credit and government policy. Dr. Dunkelberg has presented expert testimony before the U.S. House and Senate on consumer credit, inflation, tax reform, the minimum wage, small business, electronic funds transfer systems, energy efficiency standards, health care and monetary and fiscal policy. He has appeared on CNBC, Bloomberg, FOX, CNN, MSNBC, the ABC, CBS , NBC Evening News programs and Good Morning America. He is frequently quoted in major news publications including the Wall Street Journal, Forbes, Bloomberg Business Week, the New York Times, U.S. News and World Report, USA Today, and serves on the economic forecasting panels for USA Today, and Bloomberg and as an economic advisor to ABC News. He has authored and co-authored numerous books and articles and writes a monthly small business economic report for the National Federation of Independent Business (NFIB.com/research).
He has a B.A., M.A. and Ph.D. degrees in Economics from the University of Michigan.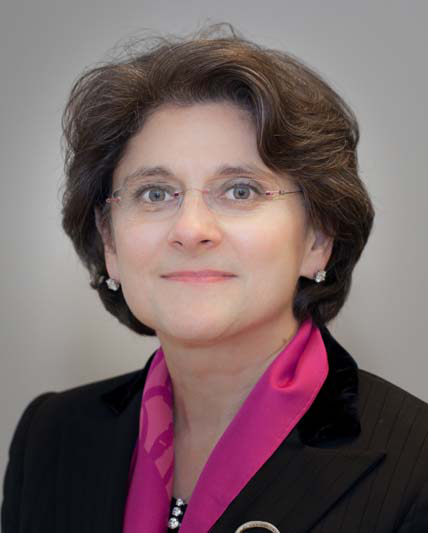 Nancy R. Lazar leads the Economic Research team of Cornerstone Macro. Nancy's work as an economist is renowned for its forward-looking and detail-oriented insights. Before founding Cornerstone, she was the Vice Chairman and Co-Founder of ISI Group for over 20 years. Nancy has been an Institutional Investor-ranked economist for the past 12 years, and has been ranked #2 for the past four years. Prior to founding ISI in 1991, Nancy was a Senior Vice-President at CJ Lawrence. Nancy graduated from Kalamazoo College in 1979. She is a member of The Economic Club of New York, New York Forecasters, Money Marketeers, NYABE, NABE, and Women in Finance & Housing.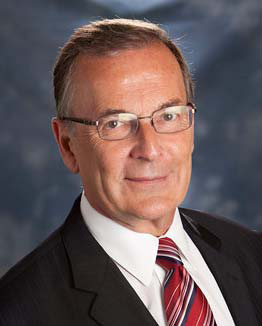 Greg Valliere is the Chief Political Strategist at the Potomac Research Group, a nonpartisan firm that advises investors on how Washington affects the markets. Greg has over 30 years of experience in analyzing Washington policies; he has held several positions, including Director of Research at the Charles Schwab Washington Research Group. Greg specializes in coverage of the Federal Reserve, tax and budget policy, and – of course – politics. Greg is widely quoted in the nation's financial press, and is a regular guest on CNBC, CNN, Fox TV and Bloomberg TV and radio, and he is a frequent contributor to CBS radio. A graduate of George Washington University, Greg and his wife Mary live in downtownDC at the Watergate.
---
*Sponsor Information Brochure (Link)
Sponsor Registration (Link)
Registration Links for Individual registration
CFALA Members: $29 ($40 after 01-17-2014)
Non-members: $85 ($95 after 01-17-2014)
Student Discount: $65 (must show dated valid full-time Student ID card at the event)
Payment methods accepted:
Credit Cards: Visa, Mastercard, American Express and Discover.
Check: If you prefer to pay by check please register online and select "purchase order" as your payment option, enter your last name as the purchase order number. Mail check to: CFA Society of Los Angeles, 520 S. Grand Ave, Suite 370, Los Angeles CA 90071.
Time
Cocktail Hour: 5:30 pm
Dinner: 6:30 pm
Panel Discussion: 7:00 pm
Location Millennium Biltmore Hotel Los Angeles
506 South Grand Avenue
Los Angeles, CA 90071-2607

Parking Hotel Valet Parking: $22.00
Self-Parking at Pershing Square (located directly across the street on Olive St.): $7.00

As a participant in the CFA Institute Approved-Provider Program, the
CFA Society of Los Angeles has determined that this program qualifies
for 1.5 credit hours. If you are a CFA Institute member, CE credit for
your participation in this program will be automatically recorded in your CE Diary.
Payment Information:
Methods of payment accepted: Visa/Mastercard, American Express and Discover. If you prefer to pay by check please register online and select "purchase order" as your payment option and enter your last name as the purchase order number. Mail check to: CFA Society of Los Angeles, 350 S. Grand Ave, Suite 1680, Los Angeles CA 90071.
*Credit card payments will only be accepted through the secure online registration, and not by phone or email.