11-21-2013 CFA Charter Recognition Dinner 2013
Thursday, November 21, 2013
Cocktail Reception: 5:30pm - 6:30pm
Dinner 6:30pm
Speaker and Charter Presentation: 7:00pm – 8:00pm

Featured Speaker:
Robert M. Luck, CFA
Director, Member and Society Relations
CFA Centre for Financial Market Integrity
Presenter:
Heather Brilliant, CFA
Chief Equities Strategist for Morningstar, Inc
Board Member on the CFA Institute Board of Governors
Congratulations to the CFA Candidates that have successfully passed the Level III of the CFA Exam!
We are proud to honor our new CFA Society Los Angeles Charterholders with a special Recognition Dinner at the Jonathan Club in downtown Los Angeles. Please join us in honoring these New CFALA Charterholders and pass III candidates. All CFALA members are welcome.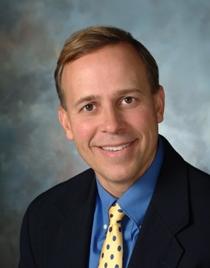 Robert M. Luck, Jr., CFA, CPA serves as the Director - Society Advocacy Engagement for CFA Institute in the Standards and Financial Market Integrity Division. He works to develop communications and resources for member societies of the CFA Institute in the areas of professional standards, investment performance standards, and capital market policy.
Bob joined the Institute of Chartered Financial Analysts (ICFA) in 1982 and served as CFO and Treasurer for both the ICFA and the Financial Analyst Federation prior to their merger and the creation of AIMR in 1990. As VP of Curriculum and Examinations for 12 years, he was responsible for curriculum development, exam development, and exam grading. He has previous experience as a staff consultant with Arthur Anderson and in private industry.
Bob holds both a BS and an MS from the University of Virginia. He holds the Chartered Financial Analyst designation and is a Certified Public Accountant.



Heather Brilliant, CFA, is global director of equity and credit research and chief equities strategist for Chicago-based Morningstar, Inc., a leading provider of independent investment research. In this role, she leads the equity and corporate credit research teams, consisting of more than 120 analysts, strategists, and directors in four offices around the world. Her team focuses on providing in-depth, fundamental equity and credit research based on sustainable competitive advantages and long-term valuation analysis. Ms. Brilliant is a member of Morningstar's Economic Moat committee, a group of senior members of the equity research team responsible for reviewing all Economic Moat and Moat Trend ratings issued by Morningstar. Prior to her current role, Ms. Brilliant held several positions as an equity analyst at Morningstar, Driehaus Capital Management, and a small hedge fund. She has covered a variety of sectors, including pharmaceuticals, biotechnology, business services, and retail. She started her finance career at Bank of America as a corporate finance analyst covering the auto industry. Ms. Brilliant holds a bachelor's degree in economics from Northwestern University and a master's degree in business administration from the University of Chicago Booth School of Business. She holds the Chartered Financial Analyst (CFA) designation. Currently, she serves as a board member on the CFA Institute Board of Governors and previously served on the advisory board of the Financial Analyst Seminar, a CFA Institute-sponsored educational seminar held annually in Chicago, and is a past chairman of the board of the CFA Society of Chicago.

Date: Thursday, November 21, 2013

Time: Cocktail Reception: 5:30pm - 6:30pm
Dinner: 6:30pm
Speaker and Charter Presentation: 7:00pm – 8:00pm
Dinner Menu:
Beet & Shaved Fennel
Oranges, Fresh Basil, Candied Pistachios
Laura Chenel Goat Cheese
Sherry Dressing
Glazed Pork Tenderloin
Sweet Potato Puree, White Swiss Chard
Caramelized Apple Sauce
Vegetarian Option:
Grilled Asparagus
& Roasted Portobello Mushroom
Hummus, Zatar Potatoes, Roasted Peppers
Classic Crème Brûlée
Madagascar Vanilla Bean
Location: The Jonathan Club
545 S Figueroa St.
Los Angeles, CA 90071
(213) 624-0881
Parking: Hosted

Dress Code: Traditional Attire
What is Traditional Attire?
Men
• Business suit
• Collared shirt and dress sport jacket, and necktie
• Closed-toe leather dress shoes

Women
• Dress, business suit, blouse, tailored slacks or pantsuit
• Dress shoes (including open or closed-toe shoes, mules, loafer and dressy sandals)
Cost: All CFALA members, Charter Recipients and Pass Level IIIs are hosted. Each Charter Recipient and Pass Level III may invite 1 guest for free. All additional guests and non-members $60. In order to receive a charter you must register by November 6th so that CFA Institute has time to print the charters and ship them to us.
Cancellation Policy: Cancellations must be made 24 hours prior to the event via fax (213) 613 - 1233 or email info@cfala.org. All CFALA member and guest "no -shows" will be billed the equivalent of the non-member rate of $60.
CFA Charter Honorees (plus one guest)
& CFALA Members: $0.00
*Additional Guests & Non-Members: $60.00
*If you wish the Vegetarian option for your meal, please choose that option during the registration process.

Payment Information:
Methods of payment accepted: Visa/Mastercard, American Express and Discover. If you prefer to pay by check please register online and select "purchase order" as your payment option and enter your last name as the purchase order number. Mail check to: CFA Society of Los Angeles, 350 S. Grand Ave, Suite 1680, Los Angeles CA 90071.
*Credit card payments will only be accepted through the secure online registration, and not by phone or email.