01-30-2013 Economic & Investments Forecast Dinner
Individual Registration and Payment Information
Registration Links for Individual registration
CFALA Members Early Registration Price: $70 ($80 after 01-04-2013)
Non-members Early Registration Price: $85 ($95 after 01-04-2013)
*Speaker and Sponsor Information Link
Sponsor Registration Link
2013 Economic & Investments Forecast Dinner
Wednesday, January 30, 2013
Omni Hotel Los Angeles
5:30 PM - 8:30 PM


Moderator
Gregory A. Peeke, CFA

Panelists
Shelby Notkin
Capital Group Private Client Services
Chairman
Jeffrey Rosenberg, CFA
BlackRock, Inc.
Managing Director
Andrew Spence
OMERS Capital Markets
Managing Director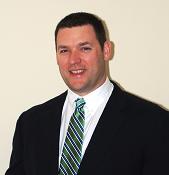 Gregory A. Peeke, CFA, is the CIO and portfolio manager of Skrimshaw Investment Management, LLC. Mr. Peeke has nearly twenty years of industry experience and is responsible for all portfolio investment decisions across a wide spectrum of asset classes and security types.
Prior to forming Skrimshaw, Mr. Peeke spent ten years at Western Asset Management where he was responsible for the day-to-day strategic oversight of billions of dollars in global investments. As a senior member of their core plus, insurance, long duration, and global investment management teams he worked regularly over the years evaluating investment opportunities and structuring portfolios to meet their investment objectives. Before joining the investment team, Mr. Peeke functioned as a Senior Risk Manager for Western Asset Management and as a Director of Research for BARRA RogersCasey, an institutional consulting organization. In each of these roles, he has been responsible for providing quantitative, in-depth analysis of investment risk in a variety of fixed income, hedge fund, and equity products.
Mr. Peeke graduated from the Wharton School of Business at the University of Pennsylvania with a B.S. in Economics and has taught instructional investment classes through local analyst societies for many years.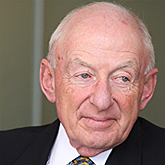 Shelby Notkin is Chairman of Capital Group Private Client Services (CGPCS). He serves as a U.S., Non-U.S. and Global Equity portfolio manager and is Chairman of the CGPCS Investment and Management Committees. In addition, Shelby is Senior Vice President of Capital Guardian Trust Company, Senior Vice President of the Capital Private Client Services Funds and a former member of the Capital Guardian Trust Company Board. Prior to joining CGPCS in 1993, he spent 18 years with Morgan Stanley where he established its presence on the West Coast. Prior to that, he was with E.F. Hutton in New York City.
Shelby is a member of the CFA Society of San Francisco, having served as a director and program chairman for four years, and is on the boards of the St. Johns Hospital Foundation, The Music Center of Los Angeles, and the UCLA Anderson School of Management. He earned a BS in accounting and finance from Syracuse University and is based in our West Los Angeles office.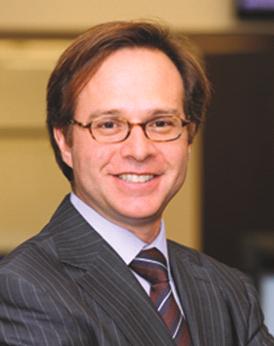 Jeffrey Rosenberg, CFA, Managing Director, is BlackRock's Chief Investment Strategist for Fixed Income. His responsibilities include working closely with the Chief Investment Officer of Fixed Income, Fundamental portfolios and team to develop BlackRock's strategic and tactical views on sector allocation within fixed income, currencies and commodities.
Prior to joining BlackRock, Mr. Rosenberg spent nearly 10 years at Bank of America Merrill Lynch as the Chief Credit Strategist. His most recent role included coordination of strategy across all Fixed Income, Securitized Assets, Credit, FX and Commodities and formulating tactical and strategic risk-taking recommendations for external clients and internal trading desks. Jeff brought innovation to his credit strategy work producing the first commercialized quantitative corporate credit analytics system from a dealer firm. At BAML, Mr. Rosenberg and his team were consistently ranked in the top Institutional Investor High Grade Strategy teams and General and High Yield Strategy teams. The highly regarded Situation Room report, for which Mr. Rosenberg was editor and contributor, continues to be ranked among the top research reports in our industry.
Mr. Rosenberg earned MS degree in Computational Finance from Carnegie Mellon, a BA degree in Mathematics from the University of Minnesota, and a BA degree in Finance from the University of Wisconsin. He has been a Chartered Financial Analyst since 1997.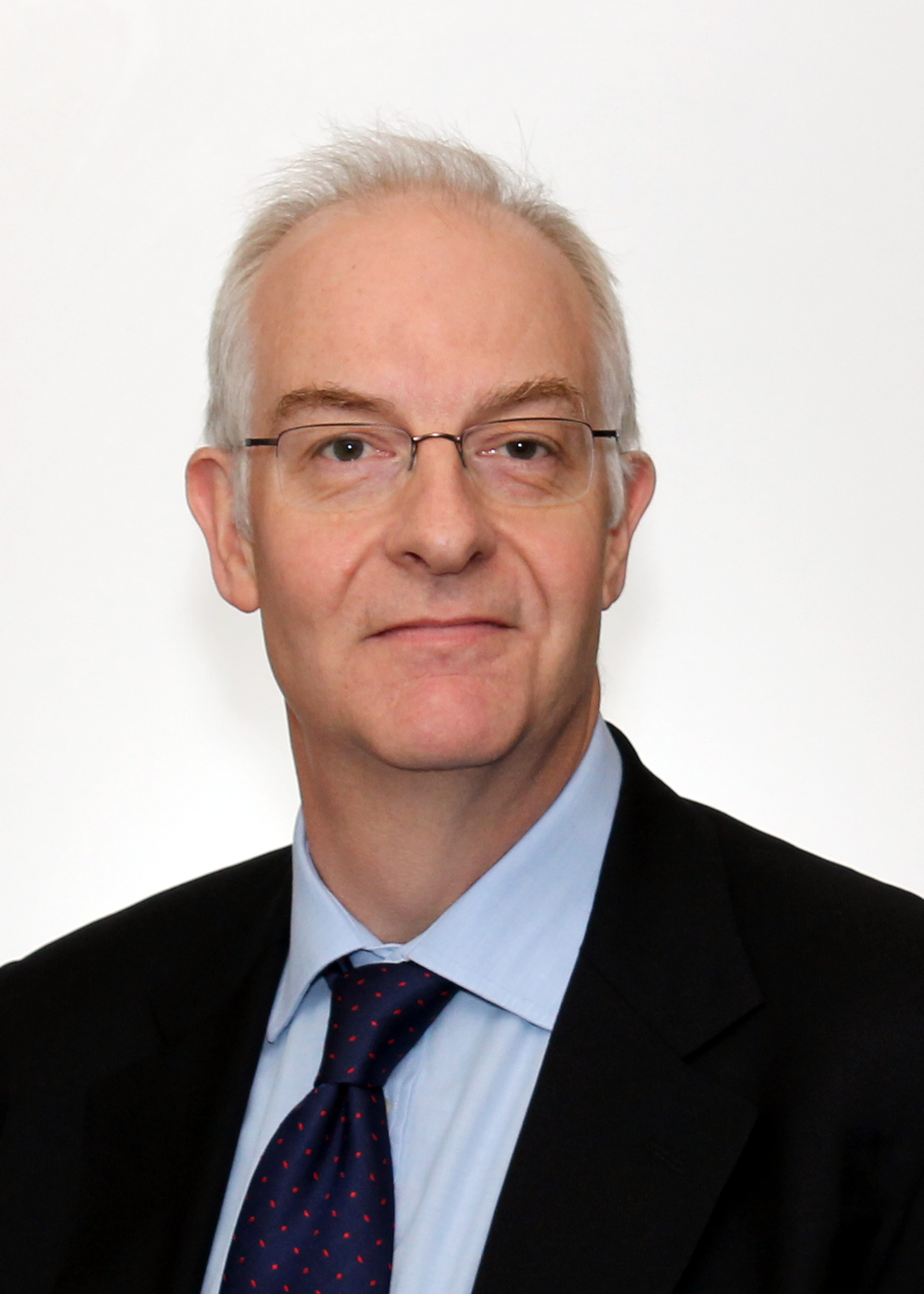 Andrew Spence is Managing Director at Omers Capital Markets where he is responsible for the Multi Strategy Portfolio. Andrew has spent most of his professional life as an economist, strategist and research director on both the sell and buy sides of the street. On the sell side, Andrew was Global Head of Rates and FX Research at TD Securities, and Chief Economist for Canada at Deutsche Bank.
Prior to Omers, Andrew had a strategic role at the Ontario Teachers' Pension Plan where he was responsible for asset-liability research and strategic asset allocation. He also managed the total fund overlay that controlled overall balance sheet risk.During 2002 and 2003 Andrew was seconded to the Bank of Canada as Special Adviser to the Governor, and was an active member of the Monetary Policy Review Committee. He was also a member of the C.D. Howe Institute's Monetary Policy Council.
Andrew is an ad hoc lecturer at the University of Toronto, both at the Rotman School of Management and the Munk School of Global Affairs. Andrew started his career at H.M. Treasury in London where he worked on macro-economic policy. He holds an M.Phil in Economics from the University of Bath, England.
---
Individual Registration and Payment Information
Registration Links for Individual registration
CFALA Members: $70 ($80 after 01-04-2013)
Non-members: $85 ($95 after 01-04-2013)
Student Discount: $65 (must show dated valid full-time Student ID card at the event)
Payment methods accepted:
Credit Cards: Visa, Mastercard, American Express and Discover.
Check: If you prefer to pay by check please register online and select "purchase order" as your payment option, enter your last name as the purchase order number. Mail check to: CFA Society of Los Angeles, 520 S. Grand Ave, Suite 370, Los Angeles CA 90071.
Time
Cocktail Hour: 5:30 pm
Dinner: 6:30 pm
Panel Discussion: 7:00 pm
Location: Omni Los Angeles
251 South Olive Street
Los Angeles, CA 90071
For directions call hotel: (213) 617-3300
Event parking at the Omni $12.00

As a participant in the CFA Institute Approved-Provider Program, the
CFA Society of Los Angeles has determined that this program qualifies
for 1.5 credit hours. If you are a CFA Institute member, CE credit for
your participation in this program will be automatically recorded in your CE Diary.
Payment Information:
Methods of payment accepted: Visa/Mastercard, American Express and Discover. If you prefer to pay by check please register online and select "purchase order" as your payment option and enter your last name as the purchase order number. Mail check to: CFA Society of Los Angeles, 350 S. Grand Ave, Suite 1680, Los Angeles CA 90071.
*Credit card payments will only be accepted through the secure online registration, and not by phone or email.