Behavioral Finance and Investment Committees:


Ain't Misbehavin Decisions (*Santa Barbara Teleconference)

Thursday, October 18, 2012
Speaker:
Arnold S. Wood, President and CEO
Martingale Asset Management
(www.martingale.com)
Chair: Dan Pomerantz, CFA
A Behavioral Finance Group Event
Fiduciaries make critical choices that are built on trust and confidence for those dependent on them to make sound decisions. When making decisions, an investment committee and each of its members must be acutely aware of the psychological and cultural factors that can impact their judgments. They are prone to behavioral, judgmental errors many of which come habitually. In fact, committees tend to amplify the cognitive and emotional errors made by individuals. In group or social settings, where people are acting in the presence of others, choices can be severely influenced. In particular, forecasting can allow faulty belief systems and poor reasoning to dominate.
There will be three separate, but not mutually exclusive, areas that we cover - similar to a three act play:
Act One will specifically focus on the most prominent and pervasive causes of questionable judgments by individuals. Most of these errors are related to the thought processes we undertake when thinking about the future. After all, "Prediction is very difficult, especially about the future."
Act Two will focus on how in a group setting the underlying cognitive and emotional behavioral flaws made by individuals are amplified. We will explore the role of homogeneity and lack of dissent among committee members. This will include an essential checklist of key steps and procedures that lead to making well-reasoned, not reckless decisions.
Act Three will investigate Agency Theory or the structure of relationships, such as an investment committee with its staff, managers and consultants. Such relationships are complex and often require gentle persuasion by an impartial chair. Some chairs are natural leaders, others have to exercise patience, not permit social loafing and keeping the meetings focused.
The hope is to build a stronger foundation for making informed, rational decisions, not to build an "everybody's happy" environment where chasing what's hot and avoiding what's not is so often the habitual nature of investment committees.
Speaker Bio: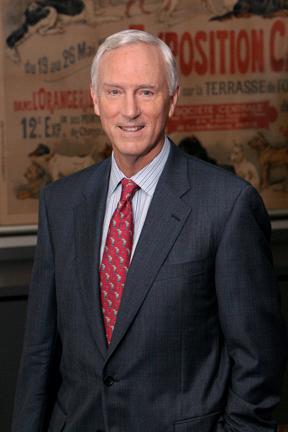 Arnold S. Wood
President and Chief Executive Officer
Arnold S. Wood is a Partner, President and Chief Executive Officer, and the Chair of its Management Committee. Arnie, in addition to his role with the Investment Team, is an important participant in business management activities, marketing, and client relations. A leader in the investment management profession for over four decades, Arnie is well known for his pioneering educational work, particularly in behavioral finance and investment practices. Prior to founding Martingale, he was a Trustee and Senior Vice President of Batterymarch Financial Management where he was a global investment strategist and portfolio manager for ten years. Prior to joining Batterymarch, Arnie headed the Pension Asset Department and the Investment Strategy Committee at State Street Bank and Trust Company, now SSgA.
Arnie is a Trustee of the Research Foundation of the CFA Institute. Behavioral Finance and Investment Management is a monogrogh he organized and edited for the Foundation in 2010. He was a Governor of the CFA Institute, Chairman of the former Financial Analysts Federation, Chair of the Financial Analysts Journal Committee, and a founding member of the International Society of Financial Analysts. He has received prestigious awards from the CFA Institute, including the Daniel J. Forrestal Leadership Award for Professional Ethics and Standards of Practice and the Leadership Award in Global Investing. He has written Fatal Attractions for Money Managers (FAJ); Manager vs. Client: What's the Difference (JPM); The Plan: Trustees Under Duress and Behavioral Finance & Investment Committee Decision Making (CFA Institute 2006). He also co-authored Individual Decisions Making and Group Decision Processes (JBF); recent research is in the area of Committee Investment Judgment and Decision Dynamics. Arnie is an advisor for and presenter at Harvard University's John F. Kennedy School of Government study on Investment Decisions and Behavioral Finance. He is a graduate of Trinity College.

As a participant in the CFA Institute Approved-Provider Program, the
CFA Society of Los Angeles has determined that this program qualifies
for 1 credit hours. If you are a CFA Institute member, CE credit for
your participation in this program will be automatically recorded in your CE Diary.
Registration Links
CFALA Members: $20.00 (place cursor on amount for link)
Student Discount: $30.00 (Valid Student ID required at the event)
Non-members: $50.00 (place cursor on amount for link)
Time: 12:00 PM-1:30 PM, Lunch
Location: Omni Los Angeles
251 South Olive Street
Los Angeles, CA 90071
For directions call hotel: (213) 617-3300
Event parking at the Omni $12.00
Dress Code: Business Casual

---
*Santa Barbara Registration Only
Santa Barbara Club
In the Game Room
1105 Chapala Street
Santa Barbara, CA 93101
Registration Links:
CFALA members: $15
Non-members: $20
Payment Information:
Methods of payment accepted: Visa/Mastercard, American Express and Discover. If you prefer to pay by check please register online and select "purchase order" as your payment option and enter your last name as the purchase order number. Mail check to: CFA Society of Los Angeles, 520 S. Grand Ave, Suite 370, Los Angeles CA 90071.
*Credit card payments will only be accepted through the secure online registration, and not by phone or email.