Techniques to Detect Deception in the Financial Arena
(*Teleconferenced to the Santa Barbara Club)
Tuesday, November 15, 2011
12:00pm - 1:30pm
Speaker
Phil Houston, Chief Executive Officer
QVerity
Chairs: Dan Pomerantz, CFA and David Bradley, CFA
This event is sponsored by the Applied Behavioral Finance Group (ABFG). The mission of ABFG Los Angeles is "To identify, evaluate, and disseminate information and activities in the field of behavioral finance. Our objective is to enhance collaboration between research and practitioners in order to produce practical applications of value for investors and professionals who serve them."
Techniques to Detect Deception in the Financial Arena
The ability to detect deception has become a critical arrow in the financial analyst's quiver. From Enron to Bernie Madoff, and everything in between, deception has made and continues to make a significant impact on the financial arena. Traditional fundamental research is often insufficient to produce the information necessary to make a sound financial or investment decision. Phil Houston, former CIA Officer, and now CEO and Co-Founder of QVerity, will share his thoughts on how financial analysts can more effectively discern when they are being misled. While many believe they are already very good at detecting deception, research reflects they are likely not. Mr. Houston's presentation will include tips on how analysts can do a better job spotting deception as well as some of the deceptive indicators commonly seen in the financial arena.
About QVerity
QVerity is a provider of behavioral analysis and screening services for private- and public-sector clients worldwide. Founded and staffed by former Central Intelligence Agency experts in deception detection and critical interviewing techniques, QVerity uses proven information-gathering methodologies, developed within the U.S. intelligence community, for commercial applications. Our services yield an exclusive level of analysis that enables competitive advantage and high-value insight for organizational and individual benefit. QVerity is privately held and is headquartered in Greenville, N.C.

Phil Houston, Chief Executive Officer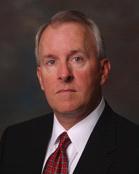 Phil Houston is a nationally recognized authority on deception detection, critical interviewing, and elicitation. His 25-year career with the Central Intelligence Agency was highlighted by his service as a senior member of the Office of Security. In that capacity he conducted thousands of interviews and interrogations for the CIA and other federal agencies, both as an investigator and as a polygraph examiner. He is credited with developing a detection of deception methodology currently employed throughout the U.S. intelligence and federal law enforcement communities. The scope of Phil's work has covered criminal activity, personnel security, and key national security matters, including counter-intelligence and counter-terrorism. The fact that many of his interviews were conducted in foreign countries, coupled with six years of residence overseas, has given him unique insight and extensive experience in dealing with foreign cultures, particularly in the Far East.
Phil introduced the detection of deception methodology to the corporate world with the co-founding of Business Intelligence Advisors, where he served as Executive Vice President and worked with the company's largest clients in the U.S. and abroad. The story of his success in creating a commercial application and market for the detection of deception methodology is featured in the recently published book, Broker, Trader, Lawyer, Spy by Politico reporter Eamon Javers. Phil holds a B.A. in Political Science from East Carolina University in Greenville, N.C.
Registration Links
CFALA Members: $20.00 (place cursor on amount for link)
Student Discount: $30.00 (Valid Student ID required at the event)
Non-members: $50.00 (place cursor on amount for link)
Time: 12:00 pm - 1:30 pm, Lunch
Location: Omni Los Angeles
251 South Olive Street
Los Angeles, CA 90071
For directions call hotel: (213) 617-3300
Event parking at the Omni $12.00
Dress Code: Business Casual
---
Santa Barbara Teleconference - Lunch Registration (must register to attend-seating is limited):

CFALA Members: 10.00 (link)
Non-Members: $15.00 (link)
Location: Santa Barbara Club
The Game Room
1105 Chapala Street
Santa Barbara, CA 93101
Tel: (805) 965-6547
---
Payment Information:
Methods of payment accepted: Visa/Mastercard, American Express and Discover. If you prefer to pay by check please register online and select "purchase order" as your payment option and enter your last name as the purchase order number. Mail check to: CFA Society of Los Angeles, 520 S. Grand Ave, Suite 370, Los Angeles CA 90071.
*Credit card payments will only be accepted through the secure online registration, and not by phone or email.