Franklin Canyon Hike & Dog Walk
Saturday, 9:00 AM - 1:30 PM
Location:
Franklin Canyon Site Trail
Time:
9:00 AM - Meet at Picnic Tables
9:30 AM - 1:30 PM - Hike and Lunch (Boxed Lunches Provided)
Dress:
Casual

Add to Calendar

09/25/2021 9:00 AM

09/25/2021 1:30 pM

America/Los_Angeles

Franklin Canyon Hike & Dog Walk

Franklin Canyon Park is a public park located near Benedict Canyon at the eastern end of the Santa Monica Mountains. The park comprises 605 acre, and is located at the purported geographical center of the city of Los Angeles. The park features the infamous 3 acre lake, a duck pond and over five miles of hiking trails. The lake and pond are visited by birds in the Pacific Flyway. Great views, including the canyons and Beverly Hills. Feel free to bring you dogs!

Franklin Canyon Site Trail

CFALA

info@cfala.org

false

MM/DD/YYYY
A Social Events Group Sponsored Event
We are so excited to welcome you back to the events you know and love. As our community's response to Covid-19 continues to evolve, we will too. Any in-person events will include measures to promote safety and prevent the spread of the coronavirus. At this time, we are requiring that you show your vaccination card or a negative Covid-19 test result (taken within 72 hours) at the event. While we can't wait to be together again, nothing is more important to us than the health and safety of our members. We look forward to seeing you soon.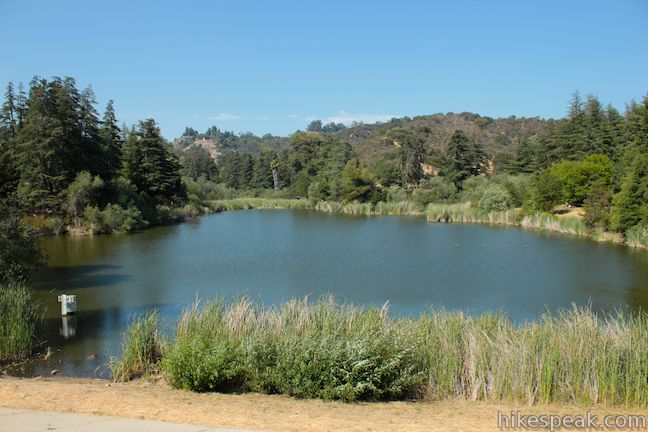 Franklin Canyon Park is a public park located near Benedict Canyon at the eastern end of the Santa Monica Mountains. The park comprises 605 acre, and is located at the purported geographical center of the city of Los Angeles. The park features the infamous 3 acre lake, a duck pond and over five miles of hiking trails. The lake and pond are visited by birds in the Pacific Flyway. Great views, including the canyons and Beverly Hills. Feel free to bring your dogs!
After the hike we will be having lunch at the picnic tables. Guests and family welcome! Lunch will be provided and attendees are welcome to bring outdoor games, such as bocce ball, Frisbee, etc.
HIKE DISTANCE
Franklin Canyon Site Trail: The 2-mile loop trail around Franklin Canyon Lake is short, easy and perfect for families with small children. There are open vistas across the lake from the dam, dense foliage trails that feel prehistoric, a duck pond and plenty of turtles. While you can begin the hike from any of the numerous parking points around the lake, we will begin at the large dirt lot on the west side of the reservoir.
We will be meeting at the picnic tables at 9 AM and the hike will begin promptly at 9:30 AM.
IMPORTANT INFORMATION
Wear appropriate shoes (2 mile hike with rocky terrain).
Masks optional, but we'll keep social distancing.
Your dog must be on a leash: No retractable leashes or slip collars.
Your dog must be up-to-date on all vaccines.
Water for you and your dog (don't forget to bring a bowl).
Ask each dog's owner if you can approach before approaching.
Registration Fees
$5 (Members) | $15 (Guests of Members)
The deadline to register is Friday, September 24th at 4pm.
Payment Information
We accept the following:

If you prefer to pay by check please email
info@cfala.org
and request to pay by check. Your registration will be completed manually and you will receive an email confirmation.
Mail Check To:
CFA Society of Los Angeles
13400 Riverside Drive, Ste. 215
Sherman Oaks, CA 91423
*Credit card payments will only be accepted through the secure online registration, and not by phone or email.
Cancellations
Cancellations must be received in writing by 9:00 am the day prior to the event to receive a refund. No phone cancellations are accepted. Please fax to the CFALA office at (213) 613-1233 or e-mail info@cfala.org. Member "no-shows" will be billed the difference between the member fee and the non-member fee for the event which is posted on the CFALA website.
Chairs:
Michael Treidl, CFA
Kevin Duong