CFA Society Orange County: Perspective on a Pandemic: Investing and COVID-19
Thursday, 2:00 pm - 3:00 pm
Location:

Zoom Meeting

Speaker:

Jason Hsu, Ph.D. — Chairman and CIO, Rayliant Global Advisors

Time:
2:00 pm - 3:00 pm: Zoom Meeting
Dress:
Business Casual

Add to Calendar

04/09/2020 2:00 PM

04/09/2020 3:00 PM

America/Los_Angeles

Perspective on a Pandemic: Investing and COVID-19

Perspective on a Pandemic: Investing and COVID-19

CFALA

info@cfala.org

false

MM/DD/YYYY
A CFA Society Orange County Sponsored Event

COVID-19 has injected fear into financial markets as investors worry that this urgent health emergency will cripple World GDP growth and lead to mass unemployment and bankruptcies. We have seen numerous disasters, wars and stock market crashes over the last century and there are valuable lessons that we can take from past financial episodes. In this webinar, Jason Hsu, Founder and CIO of Rayliant Global Advisors, provides perspective on the current pandemic including the macroeconomic consequences, effects on financial markets and considerations for investors during these turbulent times.

Join CFA Society Orange County on your phone or laptop for this live Zoom meeting. Participants will have the opportunity to question the speaker directly in this "Town Hall" style event.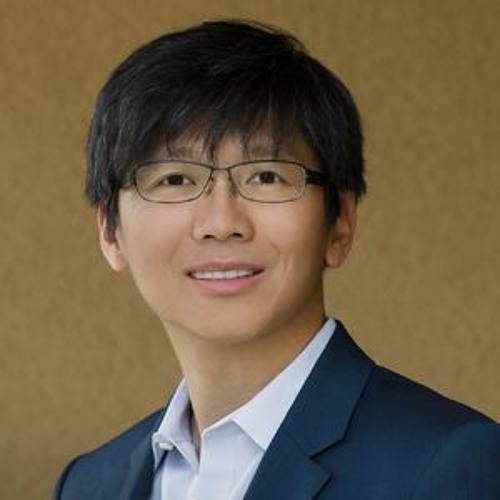 Jason Hsu, Ph.D. | Jason Hsu is the founder, chairman and CIO of Rayliant Global Advisors (RGA), a global investment management group with more than US$29 billion in assets managed using its strategies, as of Dec 31, 2019. Rayliant applies quantitative methods to access behavioral-based alpha prevalent in inefficient markets like China. Jason also co-founded Research Affiliates, a smart beta and asset allocation leader with over US$180 billion in assets managed using its strategies.

Jason sits on the editorial board of the Financial Analysts Journal, the Journal of Investment Management, the Journal of Investment Consulting and the Journal of Index Investing. He is an adjunct professor of finance at UCLA Anderson School of Management, and a visiting professor at Tsinghua University (China), Kyoto University (Japan) and National Chengchi University (Taiwan).

Jason has published more than 40 journal articles and is a contributing author to nine handbooks in finance and economics. He has won two Graham and Dodd Scroll Awards; one Graham and Dodd Reader's Choice Award; one Graham and Dodd most prestigious award, three Bernstein Fabozzi/Jacob Levy Awards; and three William F. Sharpe Awards. He also co-invented the Fundamental Index, awarded best index by Global Pensions magazine in 2007, 2008 and 2009.

Jason received his Ph.D. in finance from UCLA Anderson School of Management. He received his M.S. from Stanford University and B.S. from the California Institute of Technology. Back To Top ^^
Registration Fees
Free (Members Only)
| | |
| --- | --- |
| | As a participant in the CFA Institute Approved-Provider Program, the CFA Society of Los Angeles has determined that this program qualifies for 1 credit hours. If you are a CFA Institute member, CE credit for your participation in this program will be automatically recorded in your CE Diary. |