The Current and Future State of Wealth Management: The Transformative & Disruptive Aspects of Technology
Part 6 of 6 in our Wealth Management Excellence Series.

MEMBERS-ONLY RECORDING

"Even if you're on the right track, you'll get run over if you just sit there" - Will Rogers

The investment management business is rapidly changing due to consolidation, technological advances and increased regulation. The digital transformation is gathering steam and will affect all areas of wealth management. On one hand, there is focus on standardizing and streamlining operations leading to more standardized offerings. Technology has lowered barriers to entry, bringing about formidable competitors with innovative capabilities bound to have far-reaching disruptions. On the other hand, high and ultra-high net worth clients with more complex multi-objective and multi-beneficiary portfolios meant to serve multi-and inter-generations, need "out-of-the-box" solutions, greater personalization and customization.

Wealth management client behavior is changing too. Clients expect a seamless customer experience that is intuitive, convenient, fast and accessible: digital performance reporting, telepresence capabilities like video conferencing or being able to digitally initiate transactions remotely.

How does all this change the wealth manager's value proposition? How do you provide customized, specialized expertise and personalized service while also accruing the benefits of economies of scale and scope brought about by technological efficiencies? What digital capabilities do you need to build and by when, and how does this transform your organizations? How is this further complicated by big data and change in the regulatory landscape?

Come and join us for a lively discussion with Tricia Rothschild, CFA, the Chief Product Officer and Co-Head of Global Markets for Morningstar, and our panelists, as we look to answer the above questions and explore the ways that technology is transformative and/ or disruptive to various aspects of the wealth management value chain. The search for answers will involve the reconceptualization of the key role of wealth managers as service providers and their clients.

OVERVIEW AND MODERATOR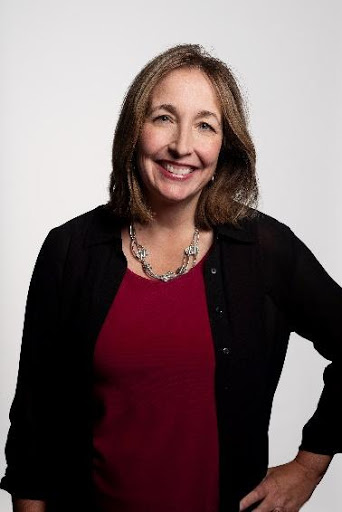 Tricia Rothschild, CFA | Tricia Rothschild is Chief Product Officer and Co-Head of Global Markets for Morningstar. She is responsible for product strategy, innovation, development, and business success of the firm's global research, software, data, and index solutions for use by asset managers, advisors and wealth managers, and individual investors.

Rothschild previously served as head of global advisor solutions, where she set the strategic direction for the company's offerings to wealth management and online brokerage clients.

In her 26 years at Morningstar, she has led aspects of the firm's business serving each of its three core audiences: individuals, advisors, and institutions. Rothschild began her career at Morningstar as a closed-end fund analyst and later became the international editor of Morningstar Mutual Funds. She served as the e-commerce manager of Morningstar.com and led the content management for that site for several years. Rothschild developed Morningstar's retirement plan portfolio analytics and reporting services to help plan sponsors and consultants evaluate plan lineups. From 2003 through 2012, she led the development and growth of the firm's institutional and retail equity research business.

Rothschild holds a bachelor's degree from Northwestern University; a master's degree in Russian and Central European economics from Indiana University; and the Chartered Financial Analyst® (CFA) designation. Currently, Rothschild serves on the board of directors of Y-Charts, a financial terminal provider based in Chicago, and is an incoming governor for the CFA Institute. She founded and leads a reverse-mentorship program at Morningstar, and is active in the local chapter of National Charity League, a mother-daughter philanthropy and leadership organization. Back To Top ^^

PANELISTS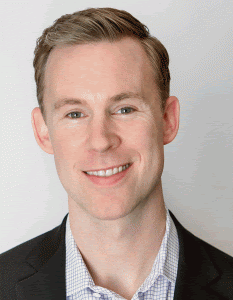 Larry Miles | Larry Miles is a Principal and shareholder of AdvicePeriod. His primary focus is providing strategic leadership for growth and profitability, while driving and maintaining a culture of excellence. Larry is responsible for ensuring the company efficiently delivers the highest quality service.

Over a nearly two-decade career, Larry has developed a wealth of leadership and business development experience across national market management, coaching, and professional growth. Prior to joining AdvicePeriod, Larry was President of BNY Mellon's largest Western Region. Larry started his career as Executive Vice President of Convergent Wealth Advisors where he was instrumental in building the business.

Larry earned a BA from Amherst College and an MSc from the London School of Economics. He has taught leadership courses at the Massachusetts Institute of Technology and is a member of Young Presidents Organization (YPO). Back To Top ^^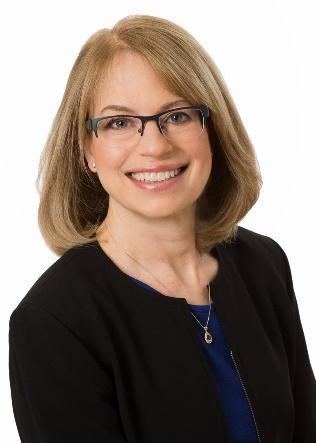 Sue Glover | Sue Glover is the President of Susan Glover & Associates. Sue brings over 30 years of technology management experience to the RIA and wealth management community. As an independent consultant without vendor allegiances, she leads firms on a successful path to the right technology solutions - including decisions, implementations, and conversions. Sue's deep experience in the industry stems from her role as accountant, programmer, developer, project manager, and COO. She enjoys being involved in all areas of the project management process.

Sue has spoken on various wealth tech topics including BI and AI in the industry, successful migration techniques, and managing the technology process. Sue also contributes to Barron's Coaches Corner on technology and practice management solutions. Back To Top ^^
| | |
| --- | --- |
| | As a participant in the CFA Institute Approved-Provider Program, the CFA Society of Los Angeles has determined that this program qualifies for 1.5 credit hours. If you are a CFA Institute member, CE credit for your participation in this program will be automatically recorded in your CE Diary. |
Registration Fees (Limited Space Available)
$25 (Member) | $50 (Non-Member)

Part 6 of 6 in our Wealth Management Excellence Series.
Registration is NOW CLOSED. Walk-ins Welcome
Parking Information
Valet Parking: $15
Payment Information
We accept the following:

If you prefer to pay by check please email info@cfala.org and request to pay by check. Your registration will be completed manually and you will receive an email confirmation.
Mail Check To:
CFA Society of Los Angeles, 520 S. Grand Ave, Suite 655, Los Angeles CA 90071.
*Credit card payments will only be accepted through the secure online registration, and not by phone or email.
Cancellations
Cancellations must be received in writing by 9:00 am the day prior to the event to receive a refund. No phone cancellations are accepted. Please fax to the CFALA office at (213) 613-1233 or e-mail info@cfala.org. Member "no-shows" will be billed the difference between the member fee and the non-member fee for the event which is posted on the CFALA website.
Series Chair:
Yves-Marc Courtines, CFA, CFP®
Event Chairs:
Nancy Wamai, CFA and Sarah Weindling, CFA