Panel Discussion: Event-Driven Value Investing
Tuesday, 12:00 pm - 1:30 pm
Location:
Biltmore Court
CFALA Member Center
520 S Grand Ave. Suite 655
Los Angeles, CA 90071
Speakers:
Tobias Carlisle
Jeff Gramm
Time:
12:00PM - 1:30PM: Lunch/Panel Discussion
Dress:
Business Casual

Add to Calendar

02/07/2017 12:00 PM

02/07/2017 1:30 pM

America/Los_Angeles

Panel Discussion: Event-Driven Value Investing

Panel Discussion: Event-Driven Value Investing with Authors Jeff Gramm and Tobias Carlisle

Biltmore Court 520 S Grand Ave. Suite 655 Los Angeles, CA 90071

CFALA

info@cfala.org

false

MM/DD/YYYY
A Book Club Sponsored Event
Lunch, salad, and dessert will be catered by
Mendocino Farms
.
BOOKS
Dear Chairman: Boardroom Battles and the Rise of Shareholder Activism
by Jeff Gramm
Concentrated Investing: Strategies of the World's Greatest Concentrated Value Investors"
by Tobias E. Carlisle, Allen C. Benello, and Michael van Biema
Dear Chairman
A sharp and illuminating history of one of capitalism's longest running tensions—the conflicts of interest among public company directors, managers, and shareholders—told through entertaining case studies and original letters from some of our most legendary and controversial investors and activists.
Recent disputes between shareholders and major corporations, including Apple and DuPont, have made headlines. But the struggle between management and those who own stock has been going on for nearly a century. Mixing never-before-published and rare, original letters from Wall Street icons—including Benjamin Graham, Warren Buffett, Ross Perot, Carl Icahn, and Daniel Loeb—with masterful scholarship and professional insight, Dear Chairman traces the rise in shareholder activism from the 1920s to today, and provides an invaluable and unprecedented perspective on what it means to be a public company, including how they work and who is really in control. |
Jeff Gramm analyzes different eras and pivotal boardroom battles from the last century to understand the factors that have caused shareholders and management to collide. Throughout, he uses the letters to show how investors interact with directors and managers, how they think about their target companies, and how they plan to profit. Each is a fascinating example of capitalism at work told through the voices of its most colorful, influential participants.
Concentrated Investing
Discover the secrets of the world's top concentrated value investors Concentrated Investing: Strategies of the World's Greatest Concentrated Value Investors chronicles the virtually unknown—but wildly successful—value investors who have regularly and spectacularly blown away the results of even the world's top fund managers. Sharing the insights of these top value investors, expert authors Allen Benello, Michael van Biema, and Tobias Carlisle unveil the strategies that make concentrated value investing incredibly profitable, while at the same time showing how to mitigate risk over time. Highlighting the history and approaches of four top value investors, the authors tell the fascinating story of the investors who dare to tread where few others have, and the wildly-successful track records that have resulted.
Turning the notion of diversification on its head, concentrated value investors pick a small group of undervalued stocks and hold onto them through even the lean years. The approach has been championed by Warren Buffett, the best known value investor of our time, but a small group of lesser-known investors has also used this approach to achieve outstanding returns.
Biographies
Jeff Gramm
manages Bandera Partners, a value-oriented hedge fund, and teaches value investing at Columbia Business School. His recently published book, Dear Chairman: Boardroom Battles and the Rise of Shareholder Activism was named one of the best books of 2016 by the Financial Times. It has been praised as "a terrific read" by Andrew Ross Sorkin in the New York Times, "a revelation" by the Financial Times, "a grand story" by The Wall Street Journal, and "an engaging and informative book" by The New Yorker. Charles Schwab wrote about Dear Chairman, "It should be required reading for anyone who wants to participate in our great ownership system, as investor or manager."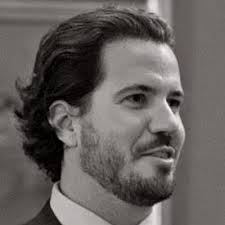 Tobias Carlisle
is a partner at Carbon Beach Asset Management LLC, and serves as chief investment officer.
He is best known as the author of the well regarded website Greenbackd, the book Deep Value: Why Activists Investors and Other Contrarians Battle for Control of Losing Corporations (2014, Wiley Finance), and Quantitative Value: A Practitioner's Guide to Automating Intelligent Investment and Eliminating Behavioral Errors (2012, Wiley Finance). He has extensive experience in investment management, business valuation, public company corporate governance, and corporate law.
Prior to founding the forerunner to Carbon Beach in 2010, Tobias was an analyst at an activist hedge fund, general counsel of a company listed on the Australian Stock Exchange, and a corporate advisory lawyer. As a lawyer specializing in mergers and acquisitions he has advised on transactions across a variety of industries in the United States, the United Kingdom, China, Australia, Singapore, Bermuda, Papua New Guinea, New Zealand, and Guam. He is a graduate of the University of Queensland in Australia with degrees in Law (2001) and Business (Management) (1999).
Registration Fees
$10 (Members) | $15 (Non-Member)



SOLD OUT
Payment Information
We accept the following:

If you prefer to pay by check please register online and select "purchase order" as your payment option and enter your last name as the purchase order number.
Mail check to:
CFA Society of Los Angeles, 520 S. Grand Ave, Suite 655, Los Angeles CA 90071.
*Credit card payments will only be accepted through the secure online registration, and not by phone or email.
Cancellations
Cancellations must be received in writing by 9:00 am the day prior to the event to receive a refund. No phone cancellations are accepted. Please fax to the CFALA office at (213) 613-1233 or e-mail info@cfala.org. Member "no-shows" will be billed the difference between the member fee and the non-member fee for the event which is posted on the CFALA website.
Chair:
Don Brown, CFA
| | |
| --- | --- |
| | As a participant in the CFA Institute Approved-Provider Program, the CFA Society of Los Angeles has determined that this program qualifies for 1 credit hours. If you are a CFA Institute member, CE credit for your participation in this program will be automatically recorded in your CE Diary. |