Expert Panel Discussion: 2016 Outlook on China and the Emerging Asian Economies
Thursday, 5:00 pm - 7:30 pm
Location:
Intercontinental Hotel, Century City
2151 Avenue of Stars
Los Angeles, CA 90067
Speakers:
Moderator:
Cindy Li, Analyst – Greater China, ASEAN (Federal Reserve Bank of San Francisco)

Panelists:
Charles Mautz, Managing Member and CIO (Chinus Asset Management)
Srinivas "Srini" Pulavarti, President and Chief Investment Officer (UCLA Investment Company)
Perry Wong, Managing Director, Research (Milken Institute)
Time:
5:00 pm - 5:30 pm: Networking
5:30 pm - 6:30 pm: Presentation
6:30 pm - 7:30 pm: Networking/Cocktails
Dress:
Business Casual

Add to Calendar

04/14/2016 5:00 PM

04/14/2016 7:30 pM

America/Los_Angeles

Expert Panel Discussion: 2016 Outlook on China and the Emerging Asian Economies

Intercontinental Hotel, Century City 2151 Avenue of Stars Los Angeles, CA 90067

CFALA

info@cfala.org

false

MM/DD/YYYY
Recording (Members-Only)
With the health of China's economy and stock market in the forefront of global capital markets, much of 2016's growth outlook is tied to this emerging region. Not only will our diverse panel of experts provide key insight into China's economy and markets, they will discuss and debate some of the other Emerging economies within the Asian continent as a whole and it's impact to the global economy. Please join us for a rare collaboration of experts to discuss and debate the 2016 outlook on China and the Emerging Asian Economies.
Moderator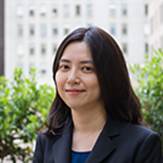 Cindy Li, Ph.D. | Cindy Li
is an analyst at the Country Analysis Unit in the Division of Financial Institution Supervision and Credit (FISC) at the Federal Reserve Bank of San Francisco. In that capacity, she conducts research of Asian financial sectors and produces analyses of Asian foreign banking organizations. In addition, she monitors banking, regulatory, and economic developments in Asia, with a special focus on Greater China and the ASEAN region. Her research interests include financial regulation, financial vulnerability, and economic development.
Prior to joining the Federal Reserve Bank of San Francisco, Dr. Li was a senior economist at the Milken Institute, where she led numerous research projects on global capital market trends, financial regulations, and the Chinese economy. Her research has been published in peer-reviewed journals and presented at major academic and regulator conferences. She is a co-author of The Rise and Fall of the U.S. Mortgage and Credit Markets: A Comprehensive Analysis of the Meltdown (John Wiley & Sons, 2009).
Dr. Li received her Ph.D. in economics from the University of California, Riverside, with research focused on informal finance and economic development. She holds a bachelor's degree in international finance from Peking University in China.
Panelists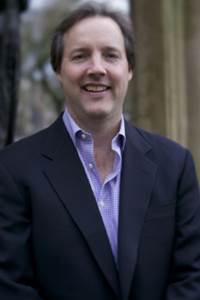 Charles Mautz | Charles Mautz
oversees CHAM's investment activities including research, allocation and manager selection. Prior to founding Chinus in 2008, Charles was a Managing Partner at an emerging growth company accelerator, and a Managing Director at Aequitas Capital Management. At Aequitas, he led the firm's efforts to form new fund products and oversaw its fund management activities.
Prior to 2004, Mr. Mautz held various strategic, financial and M&A roles in Los Angeles and New York. From 1999 – 2004 he was in charge of strategy and M&A at CMS, a leader in financial research distribution. While at CMS, he played an integral role in the their expansion into Europe (via acquisition) and Asia. Prior to CMS, Mr. Mautz oversaw subsidiaries and identified new acquisition opportunities for a $1.8 billion division of Itochu, a leading Japanese trading company. Mr. Mautz is a 1989 cum laude graduate of Harvard University.
Charles Mautz and Pete Nickerson founded Chinus Asset Management ("CHAM") in 2008 to provide investors with a better way to access the tremendous wealth that was being created in China and the rest of emerging Asia. They recognized that US investment managers frequently underestimated the vast differences in culture and business practices between the US and emerging Asia. Conventional investment methods that were appropriate for developed country markets were unsuitable for this part of the world. As a result, these strategies turned out to be riskier than anticipated and often missed out on the most lucrative opportunities. Successful investing in emerging Asia is predicated on access to the best local managers. CHAM has developed this access through relationships and market knowledge cultivated over three decades.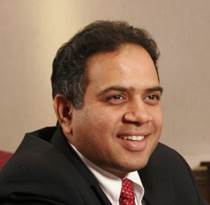 Srinivas "Srini" Pulavarti | Srinivas "Srini" Pulavarti
is a veteran endowment and investment management executive. He serves as president and chief investment officer of the UCLA Investment Company, which manages approximately $2 billion in assets for The UCLA Foundation.
Mr. Pulavarti joined the UCLA Investment Company in August 2012. He is responsible for defining the strategic vision for management of the company's portfolios while directing the company's staff and overseeing more than 100 external investment managers. Previously, Mr. Pulavarti served as president and chief investment officer of Spider Management Company, which as of July 2012 managed $1.9 billion for the University of Richmond in Virginia and $1.1 billion for 23 other entities, for a total pool of approximately $3 billion. Under Mr. Pulavarti's leadership, the Spider endowment was consistently ranked as one of the nation's best-performing among universities.
Among his previous positions, Mr. Pulavarti served as director of global investment strategy for Citigroup Pension Investments; director of investments for Johns Hopkins University; investment manager for Lockheed Martin Investment Management Company, and senior analyst of fixed income and sovereign debt for the Howard Hughes Medical Institute.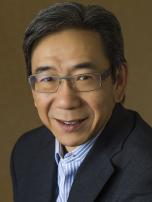 Perry Wong | Perry Wong
is managing director of research at the Milken Institute. Wong is an expert on regional economics, development and econometric forecasting and specializes in analyzing the structure, industry mix, development and public policies of a regional economy. He designs, manages and performs research on labor and workforce issues, the relationship between technology and economic development, and trade and industry, with a focus on policy development and implementation of economic policy in both leading and disadvantaged regions.
Wong is actively involved in projects aimed at increasing access to technology and regional economic development in California and the American Midwest. His work extends to the international arena, where he is involved in regional economic development in southern China, Taiwan and other parts of Asia.
He began his career in regional industry analysis, spatial economics, industry development economics which he applies to his work at the Institute in studies such as "The Economic Contributions of Health Care to New England" and "Manufacturing Matters: California's Performance and Prospects."
Wong is in his second stint at the Institute; he was senior economist and senior vice president, economic strategy, at City National Bank from March 2011 to April 2012. Prior to joining the Institute, Wong was a senior economist and director of regional forecasting at Global Insight, Inc. (formerly Wharton Econometric Forecasting), where he managed regional quarterly state and metropolitan area forecasts and provided consultation. There he designed regional modeling systems and contributed to regional economic impact studies on topics including budget reduction and health care reform. He also co-authored the DC Economic Recovery Act Impact Study presented to the U.S. Congress and worked on an API-sponsored study on the effects of carbon and particulate emission containment on the regional economy.
Wong has conducted many research studies regarding regional economic development and policy impacts on both public and private fronts. These include the impact of U.S. budget and trade policy changes on key U.S. industries and regions; healthcare reform and its implications on the balance of U.S. budget; the Kyoto Agreement and its impact on the well being of U.S. regional economies; the pharmaceutical industry and its contribution to the state economy in Pennsylvania, and more.
Wong earned his master's degree in economics at Temple University. He works at the Institute's Santa Monica office.
Registration Fees
$20 (Member) | $30 (Student Non-Member) | $60 (Non-Member)
Parking Information
$18 Valet
Payment Information
We accept the following:

If you prefer to pay by check please register online and select "purchase order" as your payment option and enter your last name as the purchase order number.
Mail check to:
CFA Society of Los Angeles, 520 S. Grand Ave, Suite 655, Los Angeles CA 90071.
*Credit card payments will only be accepted through the secure online registration, and not by phone or email.
Cancellations
Cancellations must be received in writing by 9:00 am the day prior to the event. No phone cancellations are accepted. Please fax to the CFALA office at (213) 613-1233 or e-mail info@cfala.org. Member "no-shows" will be billed the non-member fee ($60) for the event which is posted on the CFALA website.
Chair:
Andy Chong, CFA and Elaine Zhang, CFA
| | |
| --- | --- |
| | As a participant in the CFA Institute Approved-Provider Program, the CFA Society of Los Angeles has determined that this program qualifies for 1 credit hours. If you are a CFA Institute member, CE credit for your participation in this program will be automatically recorded in your CE Diary. |