01-14-2015 Building Capital Where it Counts the Most: Skills for Enhancing the Client Relationship
Wednesday, January 14th, 2015
Speaker: Jim Grubman Ph.D
FamilyWealth Consulting
Chairs: Michael Wu, CFA and Ryan Buckmaster, CFA
A Private Wealth Management Sponsored Event
Whether you work within a small firm, an RIA, a bank or a trust company, your skills for working with clients are crucial to your success and the success of your firm. You need to be able to interview clients well to discover their real investment needs, goals, and risk tolerance. You need to answer the client's real questions succinctly and clearly, matched to the client's level of knowledge. Even if you work alongside a relationship manager, you still need to coordinate well to support the client relationship. Dr. Jim Grubman, an internationally-recognized expert in family dynamics and wealth psychology, will join us to explain key skills and techniques for elevating your work with clients. He will discuss and demonstrate practical tips you can use on your own or within a wealth management team. We think attendees will gain skills that can produce better returns on their invested relationship capital.
Speaker Bio: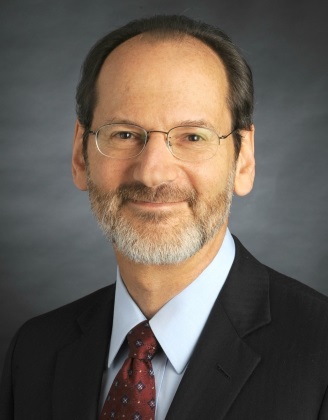 Dr. Jim Grubman has provided services to families of wealth for over 25 years. His work with clients - from the "millionaire next door" to The Forbes 400 - draws on his experience as a psychologist, neuro­psychologist and family business consultant, with specialty interests in estate planning and wealth psychology. Jim brings his knowledge of the client's perspective to his work with family offices, wealth management firms, attorneys, and other advisors. He coaches and trains advisors on the core competencies needed in client relationships.
Jim is the author of Strangers in Paradise: How Families Adapt to Wealth Across Generations, a new explanation of how individuals and families can adjust to wealth effectively. His work has been discussed in Malcolm Gladwell's book, David and Goliath, and has been featured in The Wall Street Journal, CNBC, The New York Times, and The Boston Globe. He has published widely in the Journal of Wealth Management and the Journal of Financial Planning among other media.
A dynamic sought-after speaker, Jim has presented at conferences throughout North America and Asia. He has presented at the Heckerling Institute on Estate Planning of the University of Miami School of Law, TIGER21, the Institute for Private Investors, and the Family Firm Institute, among many others. At Bentley University, he developed the first graduate-level-only course in the United States about psychological aspects of financial advising. He serves on the editorial advisory board for the Journal of Financial Therapy and is an advisory board member of Wise Counsel Research, The Redwoods Initiative, and the Legacy Academy of Hong Kong.
Jim is a Fellow of the Family Firm Institute where he has certificates in family wealth advising and family business advising. He is a member of the Boston Estate Planning Council and the Society of Trust and Estate Practitioners. He has a master's degree from the University of Michigan and a Ph.D. from the University of Vermont. Jim is a licensed psychologist in Massachusetts where his practice, FamilyWealth Consulting, is based. Website: www.JamesGrubman.com


As a participant in the CFA Institute Approved-Provider Program, the
CFA Society of Los Angeles has determined that this program qualifies
for 1 credit hours. If you are a CFA Institute member, CE credit for
your participation in this program will be automatically recorded in your CE Diary.

Registration Links
CFALA Members: $20.00(place cursor on amount for link)
Student Discount: $30.00 (Valid Student ID with current year shown - required at the event)
Non-members: $60.00 (place cursor on amount for link)
Date: Wednesday, January 14th, 2015
Time: 12:00pm – 1:30pm, Lunch

Location: Intercontinental Hotel, Century City
2151 Avenue of Stars
Los Angeles, California 90067

Parking: Valet $12
Dress Code: Business Casual
Payment Information:
Methods of payment accepted: Visa/Mastercard, American Express and Discover. If you prefer to pay by check please register online and select "purchase order" as your payment option and enter your last name as the purchase order number. Mail check to: CFA Society of Los Angeles, 520 S. Grand Ave, Suite 370, Los Angeles CA 90071.
*Credit card payments will only be accepted through the secure online registration, and not by phone or email.