12-09-2014 The 2015 Economy: Implications for Interest Rates, Real Estate and Equities
Tuesday, December 9th, 2014
Speaker: David Shulman
Senior Economist, UCLA Anderson Forecast
Chair: Charlotte Chamberlain
A Portfolio Management Group Sponsored Event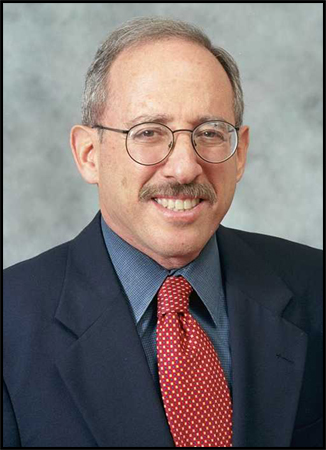 David Shulman is a Distinguished Visiting Professor at Baruch College where he mentors students seeking front-office careers on Wall Street, a Senior Economist at the UCLA Anderson Forecast and was a Visiting Professor at the University of Wisconsin. He retired from Lehman Brothers where he was Managing Director and Head REIT analyst. From 2001-04 he was voted on the Institutional Investor All Star Teams including First Team in 2002. Prior to joining Lehman he was a Member at Ulysses Management LLC (1998-99).
From 1986-1997 Mr. Shulman was employed by Salomon Brothers Inc in various capacities. He was Director of Real Estate Research from 1987-91 and Chief Equity Strategist from 1992-97. He was widely quoted in print and electronic media and he coined the terms "Goldilocks Economy" and "New Paradigm Economy." In 1991 he was named a Managing Director and in 1990 he won the first annual Graaskamp Award for Excellence in Real Estate Research from the Pension Real Estate Association.
A graduate of Baruch College (1964), Mr. Shulman received his Ph.D. (1975) with a specialization in Finance and a M.B.A. (1966) from the UCLA Graduate School of Management.

As a participant in the CFA Institute Approved-Provider Program, the
CFA Society of Los Angeles has determined that this program qualifies
for 1 credit hours. If you are a CFA Institute member, CE credit for
your participation in this program will be automatically recorded in your CE Diary.
Registration Links:
CFALA Members: $50.00 (place cursor on amount for link)
Non-members: $80.00 (place cursor on amount for link)
Date: Tuesday, December 9th, 2014
Time: 5:30pm – 7:30pm, Dinner
Location: Intercontinental Hotel, Century City
2151 Avenue of Stars
Los Angeles, California 90067

Parking: Valet $16
Dress Code: Business Casual
Payment Information:
Methods of payment accepted: Visa/Mastercard, American Express and Discover. If you prefer to pay by check please register online and select "purchase order" as your payment option and enter your last name as the purchase order number. Mail check to: CFA Society of Los Angeles, 520 S. Grand Ave, Suite 370, Los Angeles CA 90071.
*Credit card payments will only be accepted through the secure online registration, and not by phone or email.
CANCELLATIONS
Cancellations must be received in writing by 9:00 am the day prior to the event. No phone cancellations are accepted. Please fax to the CFALA office at (213) 613-1233 or e-mail info@cfala.org. Member "no-shows" will be billed the non-member fee ($50) for the event which is posted on the CFALA website.