06-24-2014 Smart Beta 2.0: A new form of indexing
Tuesday, June 24th, 2014
Speaker:
Eric Shirbini, PhD
Global Product Specialist
ERI Scientific Beta, London, UK
Chair: Rama Malladi, CFA, CAIA, FRM
An Education Committee Sponsored Event
Recent years have seen increasing interest in new forms of indexation, referred to as Smart Beta strategies. Investors are attracted by the performance of these indices compared to traditional cap-weighted indices. However, by departing from cap-weighting, Smart Beta equity indices introduce new risk factors for investors, and no sufficient attention is presently given to the evaluation of these risks. In addition, the Smart Beta market appears to be inefficient today, due to restricted access to information, as well as lack of independent analysis.
This presentation puts forth a new approach to Smart Beta Investment, called the Smart Beta 2.0 approach. In fact, a first important step towards a better understanding of Smart Beta strategies is to conduct proper analysis of risk and performance of Smart Beta strategies rather than relying on demonstrations of outperformance typically conducted by the providers of the strategies.
Secondly, Smart Beta 2.0 allows investors to not only assess, but also to control the risk of their investment in Smart Beta equity indices. Rather than only proposing pre-packaged choices of alternative equity betas, the Smart Beta 2.0 approach allows investors to explore different Smart Beta index construction methods in order to construct a benchmark that corresponds to their own choice of risks. In particular, we discuss the following types of risk: i) exposure to systematic risk factors (which can be managed through stock selection decisions or factor constraints); ii) exposure to strategy specific risk (which can be managed by diversifying across strategies); and iii) relative performance risk with respect to traditional market cap-weighted benchmarks (which can be managed through tracking error control).
Speaker Bio: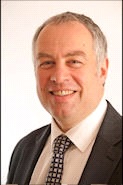 Dr. Eric Shirbini is a global product specialist and business development director for Europe with ERI Scientific Beta.
Prior to joining EDHEC-Risk Institute, Eric was a quantitative analyst at UBS, BNP Paribas and Nomura International. During this time he worked on a diverse range of topics including multi-factor models, fundamental stock valuation, equity market indices, portfolio construction and portfolio trading. At BNP Paribas Eric managed a team of analysts who were responsible for the Global Equity Research Database.
Dr. Shirbini holds a BSc and PhD from University College London and an MBA from CASS Business School.

As a participant in the CFA Institute Approved-Provider Program, the
CFA Society of Los Angeles has determined that this program qualifies
for 1 credit hours. If you are a CFA Institute member, CE credit for
your participation in this program will be automatically recorded in your CE Diary.
Registration Links:
CFALA Members: $20.00 (place cursor on amount for link)
Student Discount: $30.00 (Valid Student ID required at the event)
Non-members: $50.00 (place cursor on amount for link)
Date: Tuesday, June 24th, 2014
Time: 12:00pm – 1:30pm, Lunch
Location: Millennium Biltmore Hotel Los Angeles
506 South Grand Avenue
Los Angeles, CA 90071-2607
Parking: Hotel Valet Parking: $20.00
Self-Parking at Pershing Square (located directly across the street on Olive St.): $10.00
Dress Code: Business Casual
Payment Information:
Methods of payment accepted: Visa/Mastercard, American Express and Discover. If you prefer to pay by check please register online and select "purchase order" as your payment option and enter your last name as the purchase order number. Mail check to: CFA Society of Los Angeles, 520 S. Grand Ave, Suite 370, Los Angeles CA 90071.
*Credit card payments will only be accepted through the secure online registration, and not by phone or email.
CANCELLATIONS
Cancellations must be received in writing by 9:00 am the day prior to the event. No phone cancellations are accepted. Please fax to the CFALA office at (213) 613-1233 or e-mail info@cfala.org. Member "no-shows" will be billed the non-member fee ($50) for the event which is posted on the CFALA website.