04-16-2014 Trends in Hedge Fund Governance
Wednesday, April 16, 2014
Jane Buchan, PhD, CAIA
Pacific Alternative Asset Management Company
Chair: Thomas Mahoney, CFA, CAIA
An Alternative Investments Group Sponsored Event
Examine several hedge fund governance characteristics – restrictions on investor liquidity, the presence of a high-water mark, and the level of fees charged to investors, and the changing paradigm of institutional hedge fund investing. Many have argued that pooled, low transparency, high fee vehicles are associated with superior hedge fund performance. This may no longer be true. In fact, investor liquidity and high-water mark provisions, which were found to predict performance in earlier time periods, no longer do so. High fund fees are associated with better fund performance -- but only because the manager can demand it. In addition, institutional investors are moving towards separate accounts and more traditional governance with respect to hedge funds.
Speaker Bio: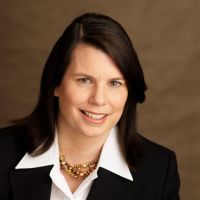 Jane Buchan, PhD, CAIA
Chief Executive Officer
Managing Director
Sector Specialist: Fixed Income Relative Value
Jane is currently the Chief Executive Officer at Pacific Alternative Asset Management Company, an investment management firm based in Irvine, CA with offices in London and Singapore. As CEO, Jane is responsible for overall business strategy and firm direction.
She began her career at J.P. Morgan Investment Management in the Capital Markets Group. She has also been an Assistant Professor of Finance at the Amos Tuck School of Business at Dartmouth.
Jane is currently serving as Director as well as Chairwoman of the Board for the Chartered Alternative Investment Analyst Association (CAIA). She also serves as a Director and Chair of Governance and Nominating for the Torchmark Corporation (TMK).
Jane serves as a Trustee for Reed College in Portland, Oregon as well as the University of California Irvine Foundation. She is a member of the Investment Committees for both organizations. She is also a member of the Advisory Board for the Master of Financial Engineering Program at University of California Los Angeles Anderson School of Management. Additionally she serves as an Associate Editor for the Journal of Alternative Investments. Jane is a founding Angel for 100 Women in Hedge Funds.
Jane is a guest on CNBC and Bloomberg television as well as a regular contributor to both the business and investment press. She participates in many industry conferences as a moderator, panelist and keynote speaker.

Jane holds both a PhD and an MA in Business Economics (Finance) from Harvard University. She earned a BA in Economics from Yale University.

As a participant in the CFA Institute Approved-Provider Program, the
CFA Society of Los Angeles has determined that this program qualifies
for 1 credit hours. If you are a CFA Institute member, CE credit for
your participation in this program will be automatically recorded in your CE Diary.
Registration Links:
CFALA Members: $20.00 (place cursor on amount for link)
Student Discount: $30.00 (Valid Student ID required at the event)
Non-members: $60.00 (place cursor on amount for link)
Date: Wednesday, April 16th, 2014
Time: 12:00pm – 1:30pm, Lunch
Location: Hyatt Regency Century Plaza
2025 Avenue of the Stars
Los Angeles, CA 90067
310.551.3332
Parking: Valet event parking is $17
Self parking is $12
Dress Code: Business Casual
Payment Information:
Methods of payment accepted: Visa/Mastercard, American Express and Discover. If you prefer to pay by check please register online and select "purchase order" as your payment option and enter your last name as the purchase order number. Mail check to: CFA Society of Los Angeles, 520 S. Grand Ave, Suite 370, Los Angeles CA 90071.
*Credit card payments will only be accepted through the secure online registration, and not by phone or email.
CANCELLATIONS
Cancellations must be received in writing by 9:00 am the day prior to the event. No phone cancellations are accepted. Please fax to the CFALA office at (213) 613-1233 or e-mail info@cfala.org. Member "no-shows" will be billed the non-member fee ($50) for the event which is posted on the CFALA website.