Women's Group Happy Hour Chat Series
Wednesday October 9th, 2013
Speaker: Monica Erickson, CFA
DoubleLine Capital
Chair: Stephanie Luh, CFA
The CFA Society of L.A. would like to invite you to our first event of the Women's Group Happy Hour Chat Series. Building on the Lean In book event, we want to continue the discussion and hear from top female leaders in our industry. Each Happy Hour event will feature a short presentation of the speaker's career background and any advice she may have for us. The event will also feature a networking session to get to know your peers and presenter. Appetizers will be provided along with one drink per attendee.
Speaker: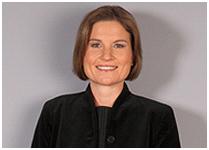 Monica Erickson, CFA, is Co-Portfolio Manager and Senior Credit Analyst at DoubleLine. She is a member of the Global Credits Group specializing in corporate research, and she is involved in the analysis and recommendation of specific sectors within the corporate portfolios. She joined DoubleLine with over seventeen years of investment experience. Prior to DoubleLine, Ms. Erickson was a Vice President at TCW since 2007, working in their Corporate Bond Group providing value added research. Before TCW, she was a Vice President at Froley Revy Investment Company for over fifteen years. Her primary role at Froley was as an analyst for certain sectors in the convertible universe. Ms. Erickson graduated from the University of Southern California in 1993, Summa Cum Laude, with a BS in Business/Finance. She is a CFA charterholder.
Registration Links:
CFALA Members: Free
Non-Members: $40
Time: Wednesday October 9th, 5:30 pm – 7:00 pm
Location: Biltmore Hotel Gallery Bar
506 South Grand Avenue
Los Angeles, 90071-2607
(213) 624-1011
Parking: Three hours for $6.50 with validation at the hotel.
Self-Parking at Pershing Square (located directly across the street on Olive St.): $10.00
Dress Code: Business Casual
Methods of payment accepted: Visa/Mastercard, American Express and Discover. If you prefer to pay by check please register online and select "purchase order" as your payment option and enter your last name as the purchase order number. Mail check to: CFA Society of Los Angeles, 520 S. Grand Ave, Suite 370, Los Angeles CA 90071.
*Credit card payments will only be accepted through the secure online registration, and not by phone or email.