2013: The Big Fix Begins
Fiscal Policy Transparency and Continued Easy Monetary Policy Lead to Stronger Economic Growth and an Improved Equity Market
Tuesday March 5th, 2013
Speaker:
DeAnne Steele, CFA, CAIA
U.S. Trust, Bank of America Private Wealth Management
Chairs: Stephanie Luh, CFA and Michael Wu, CFA
This is a CFALA Women's and Private Wealth Management Group Sponsored Event
While aggressive monetary policy has been the most important catalyst for stabilization and rising asset prices in the past few years, fiscal policy should take the lead in 2013. Combined with continued easy monetary policy and improving economies both here and abroad, this new fiscal policy transparency should help to spark a long-awaited reallocation of capital for both businesses and investors. In other words, the big fix should begin.
Please join the CFALA Private Wealth Management and Women's Group for a presentation on recommended investment strategies for 2013 and beyond. DeAnne Steele, Managing Director and West Investment Executive at U.S. Trust, has over 20 years of industry experience, will also share her insights and perspectives as a woman and a leader in the world of investment management today.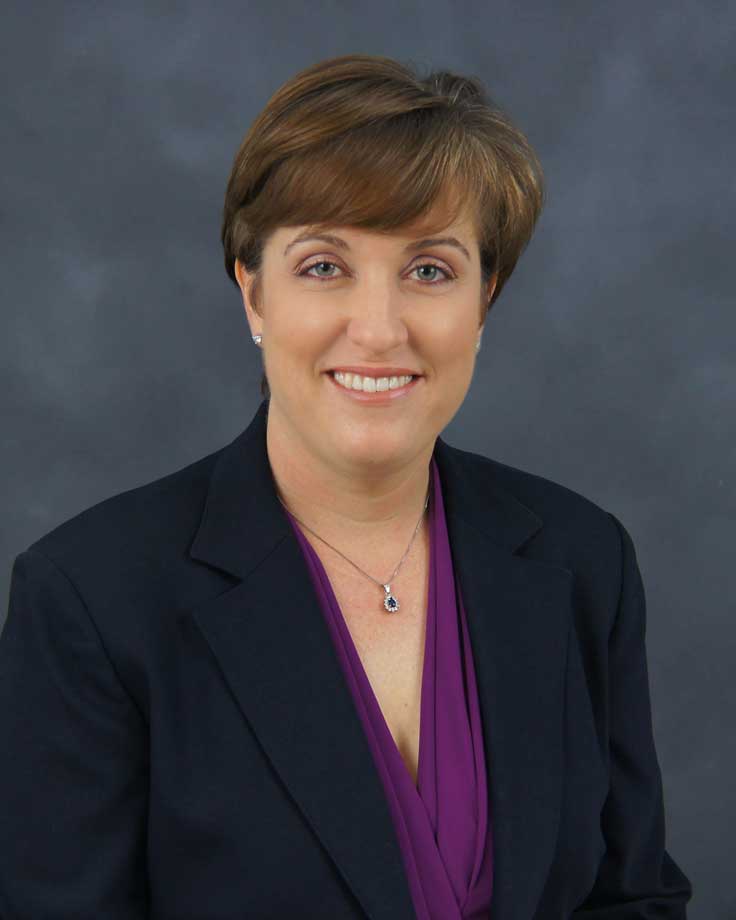 Speaker Bio:
DeAnne Steele, CFA, CAIA is Managing Director and West Investment Executive at U.S. Trust, Bank of America Private Wealth Management. In this role, she is responsible for leading the Western Division's investment professionals in their delivery and execution of U.S. Trust investment capabilities, solutions, and thought leadership. The Western Division manages assets across California, Oregon, Washington, Idaho, Arizona, and Nevada, and DeAnne serves as the leading investment voice and leader for the firm across the region. DeAnne also serves on the firm's Investment Strategy Committee responsible for promoting the firm's investment policy and guidance, and is a key contributor to the firm's tactical and strategic asset allocation process.
Prior to joining U.S. Trust, DeAnne co-managed a mutual fund and appeared on Bloomberg and Reuters Television. She has many years of trust and investment experience. In addition, she has written, co-authored and contributed to articles for publications including the Orange County Business Journal. DeAnne earned her Masters Degree in Business Administration, Finance, from UCLA Anderson School and a Bachelor of Arts, English and Political Science from UCLA. She has received the Chartered Financial Analyst and Chartered Alternative Investment Analyst designations and is a member of the CFA Institute and CFA Society of San Diego.
Registration Links
CFALA Members: $20.00(place cursor on amount for link)
Non-members: $40.00 (place cursor on amount for link)
Time: 5:00pm - 6:00pm, cocktail reception
6:00pm - 7:00pm, presentation
Location: Casa Del Mar
1910 Ocean Way
Santa Monica, CA 90405
For directions call hotel: (310) 581-5533 or click link on hotel name above.
Valet parking is $14.00 at Casa Del Mar

As a participant in the CFA Institute Approved-Provider Program, the
CFA Society of Los Angeles has determined that this program qualifies
for 1 credit hours. If you are a CFA Institute member, CE credit for
your participation in this program will be automatically recorded in your CE Diary.
Dress Code: Business Casual
Payment Information:
Methods of payment accepted: Visa/Mastercard, American Express and Discover. If you prefer to pay by check please register online and select "purchase order" as your payment option and enter your last name as the purchase order number. Mail check to: CFA Society of Los Angeles, 520 S. Grand Ave, Suite 370, Los Angeles CA 90071.
*Credit card payments will only be accepted through the secure online registration, and not by phone or email.