Hedge Funds: Facts and Fiction
Wednesday, April 11th, 2012
Speaker:
Jane Buchan
Pacific Alternative Asset Management Company

Chairs: Erik Einertson, CFA, Stephanie Luh, CFA and Molly Schwartz, CFA
This is a CFALA Women's Group/Alternative Investments Communities of Interest Event
Hedge Funds: Facts and Fiction
-Another mixed year for HF in 2011: is the investment thesis in doubt?
-Update on the performance of different strategies
-A value chain for investing in HF: who should do what and at what cost?
-The seeding business: what's the real deal?
-Is there an investment cost to portfolio transparency?
Agenda:
5:30m – 6:30pm cocktail networking reception
6:30pm – 7:30pm presentation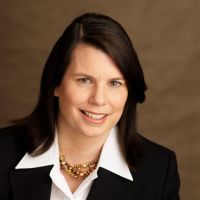 Jane Buchan is the Chief Executive Officer and one of the four original founders of Pacific Alternative Asset Management Company (PAAMCO), a leading independent fund of hedge funds investment firm dedicated to offering strategic alternative investment solutions to the world's preeminent sophisticated investors. Clients include large public and private pension plans, foundations, endowments and financial institutions.
PAAMCO constructs diversified portfolios of hedge funds for large institutional investors. The firm has a sector specialist, research-driven approach to investment management. In her investment role, Jane oversees the convertible bond as well as the sovereign debt and mortgage hedge fund allocations in the various PAAMCO portfolios. Headquartered in Irvine, California, with offices in London and Singapore, the firm is committed to meeting the needs and demands of its global institutional client base both now and in the future.
Jane is widely regarded as a leader in the hedge fund industry and serves as an Associate Editor of the Journal of Alternative Investments. She sits on the Board of several funds at Carlson Capital, LP, a large multi-strategy hedge fund, and is a Director of the Torchmark Corporation. She is also a member of the Advisory Council at the University of California, Irvine School of Business, and has served as an Assistant Professor of Finance at the Amos Tuck School of Business at Dartmouth.
Jane received her undergraduate degree in Economics from Yale University and her Masters and Ph.D. in Business Economics (Finance) from Harvard University.

Registration Links
CFALA Members: $20.00 (place cursor on amount for link)
Non-members: $35.00 (place cursor on amount for link)
Time: 5:30pm - 7:30pm
Location: Millennium Biltmore Hotel Los Angeles
Bernards Room
506 South Grand Avenue
Los Angeles, CA 90071-2607
Parking: Hotel Valet Parking: $20.00
Self-Parking at AT&T Center (611 S. Grand Ave., Los Angeles, CA 90071 -
Driveway just South of Hilton's Checkers Hotel): $9.35
Dress Code: Business Casual
Payment Information:
Methods of payment accepted: Visa/Mastercard, American Express and Discover. If you prefer to pay by check please register online and select "purchase order" as your payment option and enter your last name as the purchase order number. Mail check to: CFA Society of Los Angeles, 520 S. Grand Ave, Suite 370, Los Angeles CA 90071.
*Credit card payments will only be accepted through the secure online registration, and not by phone or email.