Close of the PhD Standard: CFALA Distinguished Speaker Series - James Grant
Tuesday, 11:30 am - 1:30 pm
Location:
Millennium Biltmore Hotel Los Angeles
506 South Grand Avenue
Los Angeles, CA 90071-2607
Speaker:
James Grant
Time:
11:30 am - 12:00 pm: Networking
12:00 pm - 12:30 pm: Lunch
12:30 pm - 1:30 pm: Presentation
Dress:
Business Casual

Add to Calendar

09/20/2016 11:30 AM

09/20/2016 1:30 pM

America/Los_Angeles

CFALA Distinguished Speaker Series: James Grant

James Grant, financial journalist and historian, is the founder and editor of Grant's Interest Rate Observer, a twice-monthly journal of the investment markets. His new book, The Forgotten Depression, 1921: the Crash that Cured Itself, a history of America's last governmentally unmedicated business-cycle downturn, won the 2015 Hayek Prize of the Manhattan Institute for Policy Research.

Millennium Biltmore Hotel Los Angeles 506 South Grand Avenue Los Angeles, CA 90071-2607

CFALA

info@cfala.org

false

MM/DD/YYYY
Recording (Members-Only)
Close of the PhD Standard: Something New Under the Sun
. Discretionary monetary management by former tenured economics faculty has turned the financial world upside-down. Negative nominal yields, QE and incessant policy chatter are only some of the hallmarks of the new regime. What might it take to turn things right-side up?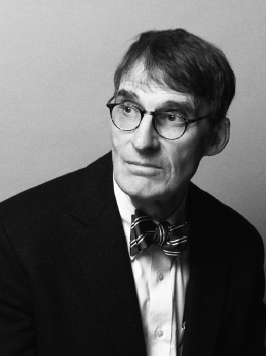 James Grant | James Grant
, financial journalist and historian, is the founder and editor of Grant's Interest Rate Observer, a twice-monthly journal of the investment markets. His new book,
The Forgotten Depression, 1921: the Crash that Cured Itself
, a history of America's last governmentally unmedicated business-cycle downturn, won the 2015 Hayek Prize of the Manhattan Institute for Policy Research.
Among his other books on finance and financial history are
Bernard M. Baruch: The Adventures of a Wall Street Legend
(Simon & Schuster, 1983),
Money of the Mind
(Farrar, Straus & Giroux, 1992),
Minding Mr. Market
(Farrar, Straus, 1993),
The Trouble with Prosperity
(Times Books, 1996), and
Mr. Market Miscalculates
(Axios Press, 2008).
He is, in addition, the author of a pair of political biographies:
John Adams: Party of One
, a life of the second president of the United States (Farrar, Straus, 2005) and
Mr. Speaker! The Life and Times of Thomas B. Reed, the Man Who Broke the Filibuster
(Simon & Schuster, 2011).
Mr. Grant's television appearances include "60 Minutes," "The Charlie Rose Show," "CBS Evening News," and a 10-year stint on "Wall Street Week". His journalism has appeared in a variety of periodicals, including the
Financial Times
,
The Wall Street Journal
and
Foreign Affair
. He contributed an essay to the Sixth Edition of Graham and Dodd's
Security Analysis
(McGraw-Hill, 2009).
Mr. Grant, a former Navy gunner's mate, is a Phi Beta Kappa alumnus of Indiana University. He earned a master's degree in international relations from Columbia University and began his career in journalism in 1972, at the
Baltimore Sun
. He joined the staff of
Barron's
in 1975 where he originated the "Current Yield" column. He is a trustee of the New York Historical Society. He and his wife, Patricia Kavanagh M.D., live in Brooklyn. They are the parents of four grown children.
Registration Fees
$20 (Members) | $30 (Non-Member Students) | $50 (Non-Members)
Payment Information
We accept the following:

If you prefer to pay by check please register online and select "purchase order" as your payment option and enter your last name as the purchase order number.
Mail check to:
CFA Society of Los Angeles, 520 S. Grand Ave, Suite 655, Los Angeles CA 90071.
*Credit card payments will only be accepted through the secure online registration, and not by phone or email.
Cancellations
Cancellations must be received in writing by 9:00 am the day prior to the event. No phone cancellations are accepted. Please fax to the CFALA office at (213) 613-1233 or e-mail info@cfala.org. Member "no-shows" will be billed the non-member fee ($50) for the event which is posted on the CFALA website.
Chair:
Don Brown, CFA
| | |
| --- | --- |
| | As a participant in the CFA Institute Approved-Provider Program, the CFA Society of Los Angeles has determined that this program qualifies for 1 credit hours. If you are a CFA Institute member, CE credit for your participation in this program will be automatically recorded in your CE Diary. |