What the U.S. can Learn from China
Thursday, July 18, 2013
Speaker:
Ann Lee
New York University
Chairs: Henry To, CFA, Andy Chong, CFA and Anthony Mak, CFA
CFALA Book Club and an Asian Pacific Community of Interest Group Event
Is China a fundamental threat to the U.S. or an opportunity for us to develop an enduring partnership that will be the keystone of global stability and prosperity in this century? Judging from the largely negative press on the issue, one may be led to think of China as more of a problem to deal with and contain than a reservoir of knowledge and lessons to draw from. Instead of closing up in fear, Professor Ann Lee, the author of the acclaimed book "What the U.S. Can Learn From China," argues that the U.S. can use China's enduring principles to foster much-needed change at home that will allow us not only to withstand the competition but thrive in the 21st century. With her typical wit and sensibility, Professor Lee will offer us insights into the factors behind China's phenomenal growth. She will approach this question from a multitude of angles including politics, economics, finance, education, and foreign policy for an exhaustive investigation into the phenomenon.
This is a rare chance for you to meet the influential scholar and thinker on the subject and have your copy of the book signed by the author herself. What you will learn at the presentation may surprise you and make you see the most important bilateral relationship in the world today in an entirely different light.
Speaker's Bio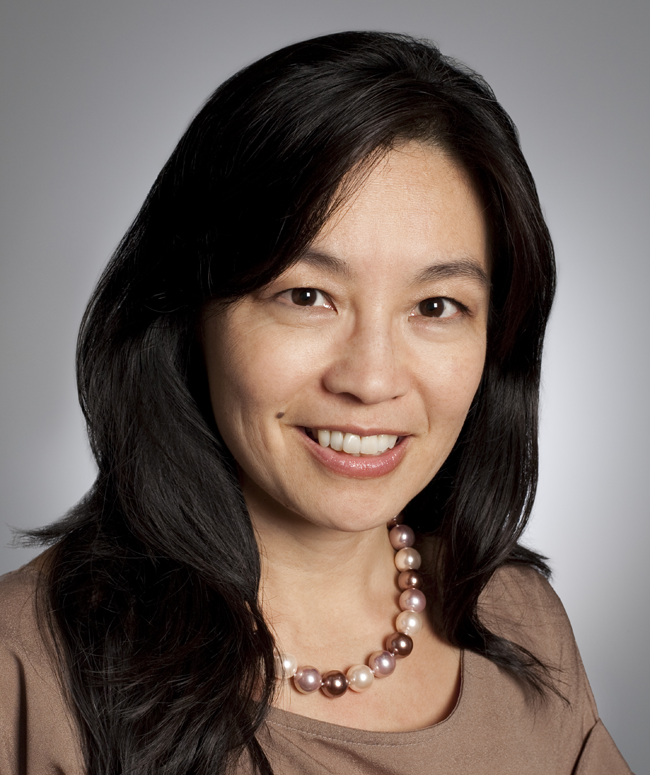 Ann Lee is the author of What the U.S. Can Learn from China, an award winning international bestseller, and focuses on issues of international finance, trade, China's political economy, and U.S.-China relations. A former investment banker and hedge fund partner, she is a frequent media commentator on economic issues.
In addition to television and radio appearances on MSNBC, Bloomberg, ABC, CBS, CNN, CNBC, Fox Business, NPR, the BBC among many others, her op-eds have appeared in such publications as The New York Times, The Financial Times, The Wall Street Journal, Newsweek, Businessweek, Forbes, Harvard Business Review, The American Prospect, The American Banker, the Hong Kong Economic Journal, and China Newsweek.
She has been quoted in hundreds of publications and has been an invited speaker at numerous industry and academic conferences around the world. Ann is also an adjunct professor of economics and finance at New York University and a former visiting professor at Peking University where she taught macroeconomics and financial derivatives.
While she was teaching at Peking University, she also acted as an economic adviser to Chinese economic officials as well as to several large Chinese asset management firms. She was educated at U.C. Berkeley, Princeton University's Woodrow Wilson School of International Affairs, and Harvard Business School.

As a participant in the CFA Institute Approved-Provider Program, the
CFA Society of Los Angeles has determined that this program qualifies
for 1 credit hours. If you are a CFA Institute member, CE credit for
your participation in this program will be automatically recorded in your CE Diary.
Registration Links
CFALA Members: $20.00(place cursor on amount for link)
Student Discount: $30.00 (Valid Student ID with current year shown - required at the event)
Non-members: $50.00 (place cursor on amount for link)
Time: 12:00 pm - 1:30 pm, Lunch
Location: Omni Los Angeles (Venue Change from the Biltmore Hotel)
251 South Olive Street
Los Angeles, CA 90071
For directions call hotel: (213) 617-3300

Parking: Hotel Valet Parking: $12.00

Dress Code: Business Casual
Payment Information:
Methods of payment accepted: Visa/Mastercard, American Express and Discover. If you prefer to pay by check please register online and select "purchase order" as your payment option and enter your last name as the purchase order number. Mail check to: CFA Society of Los Angeles, 520 S. Grand Ave, Suite 370, Los Angeles CA 90071.
*Credit card payments will only be accepted through the secure online registration, and not by phone or email.