The Great Reorg: Fintech Opportunities Post-Quarantine
MEMBERS-ONLY RECORDING
If history is any guide, financial technologies will bolster the recovery. But how? What digital opportunities for investment might be emerging to solve today's problems that were not in focus before? What will fintech address coming out of the pandemic disruptions?

The word "FinTech" was coined in the early 1990s to define technologies that went into building the back-office of banking and finance operations. However, it wasn't until the 2008 financial crash that the word "FinTech" picked up momentum outside the finance world as VC firms investing heavily in FinTech startups that would serve as an alternative to the failed financial system.

We take up this question from multiple perspectives. Our speakers will provide views from consumer behavior, business strategy, venture capital and blockchain investing. They will present and discuss implications for fintech investing from this unprecedented social and economic reset.

The FinTech Advisory Council of CFA Society Los Angeles fosters opportunities for learning, idea sharing, and networking among our membership and the FinTech community. Our members are distinguished practitioners with comprehensive expertise in every corner of finance. We want to share our collective knowledge and practice experience and connect with similarly curious and passionate members of the FinTech community.

MODERATOR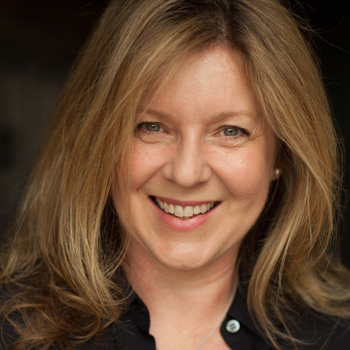 Karyn L. Williams, Ph.D. | Karyn Williams is the founder and managing partner of Hightree Advisors, an independent consultancy committed to helping institutional clients identify and create sources of value through improved governance, risk, and lifecycle cost management. Drawing upon her significant experience transforming institutional investment programs, Karyn offers clients comprehensive services such as custom investment education, non-complex and risk-aware portfolio design and analytics, and strategic counsel oriented to investment lifecycle efficiency. Hightree's ultimate objective is to help institutional investors identify and implement opportunities to regain and sustain real dollar value improvements in investment performance.

Prior to establishing Hightree, Karyn was the chief investment officer of Farmers Group Inc., head of client solutions at Two Sigma Advisers, and a partner and managing director at Wilshire Associates. Over the course of her career, Karyn has built a demonstrated track record of success in designing and implementing effective investment programs for a wide variety of organizations.

Karyn is an independent public company director, NACD Governance Fellow, and serves as finance chair, treasurer and trustee for public and private foundations. She is an industry leader, author, innovator and educator. Karyn graduated from Arizona State University, where she earned a B.S. in Economics and a Ph.D. in Finance. Back To Top ^^

PANELISTS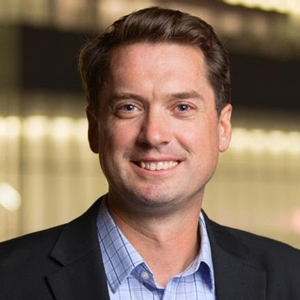 Ryan Falvey | Ryan Falvey is Co-Founder and Managing Partner of Financial Venture Studio. He has spent the last 15 years identifying, supporting and leading market-changing innovations in technology. Since 2015, he's invested in 40 early-stage fintech firms, which have grown to represent approximately $3 billion in aggregate equity value. Prior to founding Venture Studio, Ryan led the development of the Financial Solutions Lab, a partnership between JPMorgan Chase and the Financial Health Network.

Before managing the Lab, Ryan worked with leading tech firms to develop payment solutions at Silicon Valley Bank. He also served as Strategy Group Lead at Enclude Solutions, overseeing global strategy consulting work around mobile-enabled financial products. Back To Top ^^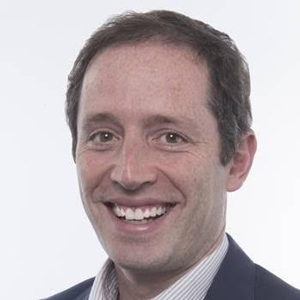 Hal Hershfield | Hal Hershfield is an Associate Professor of Marketing, Behavioral Decision Making, and Psychology at UCLA. His research, which sits at the intersection of psychology and economics, examines the ways that people consider their future selves, and how feelings of connection to these distant selves can impact financial decision-making over time. He earned his PhD in psychology from Stanford University. Hershfield publishes in top academic journals and also contributes op-eds to the New York Times, the Wall Street Journal, and other outlets. He consults with the Consumer Financial Protection Bureau, many financial services firms such as Fidelity, Prudential, and Merrill Lynch, and marketing agencies such as Droga5. The recipient of numerous teaching awards, Hershfield was recently named one of "The 40 Most Outstanding B-School Profs Under 40 In The World" by business education website Poets & Quants. Back To Top ^^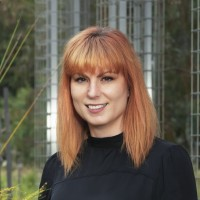 Jules Miller | Jules Miller is an investor, 3-time entrepreneur, corporate executive and 'intrapreneur.' She is Partner and US Lead for Mindset Ventures, investing in seed - Series B enterprise tech startups.

Previously she co-founded IBM Blockchain Ventures, ran the IBM Blockchain Accelerator and was head of the IBM Blockchain Garage for North America. Prior to that she was a partner at LunaCap Ventures, a venture debt fund investing in diverse founders, and was COO of gender lens investing pioneer BRAVA Investments.

Jules co-founded and led two legal tech companies: Evolve Law (acquired by Breaking Media) and Hire an Esquire. She also founded Carbonado Group, where she helped companies including Salesforce.com and Tiffany & Co. to launch and grow new business units around environmental and social responsibility.

Jules earned her BA from UCLA and her MSc from The London School of Economics and is a Kauffman Fellow. Back To Top ^^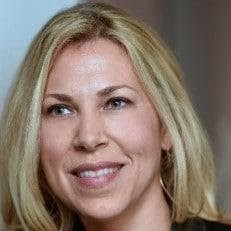 Alaina Sparks | Alaina Sparks is a managing director and leads both Deloitte's US Fintech practice and its Global Financial Services Ecosystem & Alliances program. In these current roles, she leads teams that advise fintech companies on critical topics ranging from initial business model development to tax compliance, risk management, regulatory and compliance considerations, data strategy, global growth, and exit planning. She also advises financial institutions in defining and executing their innovation strategy, including in the identification of relevant potential partners that may accelerate their efforts.

She has served in a variety of financial services roles for more than 10 years at Deloitte. Alaina has served as Deloitte's global relationship leader for several large investment banks and investment management companies.

Before joining Deloitte, she worked for several advisory firms developing business across Asia and the US. She began her career advising US multinationals on their China business strategy.

Alaina graduated from Indiana University with bachelor's degrees in management and marketing, and Chinese language and literature. She lives in San Francisco and enjoys traveling, gardening, cooking, hiking and practicing yoga. Alaina is passionate about health and wellness including affordable access to basic financial services. Back To Top ^^
Registration Fees
Free (Members) | $20 (Non-Members)
Payment Information
We accept the following:

*Credit card payments will only be accepted through the secure online registration, and not by phone or email.
Cancellations
Cancellations must be received in writing by 9:00 am the day prior to the event to receive a refund. No phone cancellations are accepted. Please e-mail
info@cfala.org
.
| | |
| --- | --- |
| | As a participant in the CFA Institute Approved-Provider Program, the CFA Society of Los Angeles has determined that this program qualifies for 1 credit hour. If you are a CFA Institute member, CE credit for your participation in this program will be automatically recorded in your CE Diary. |