12-17-2014 Deep Value
Wednesday, December 17th, 2014
Speaker: Tobias Carlisle
Eyquem Investment Management LLC
Chair: Don Brown, CFA
A CFALA Book Club Sponsored Event
Deep Value offers investors an authoritative exploration of the philosophy of deep value investment. Written by Tobias Carlisle—an active value investor and the well-known blogger at greenbackd.com—this important resource describes the evolution of the various theories of intrinsic value and activist investment from Benjamin Graham to Warren Buffett to Carl Icahn and beyond. Filled with engaging anecdotes and meticulous research, the book illustrates the principles and strategies of deep value investing and examines the counterintuitive idea behind its extraordinary performance. Deep Value is a practical guide that reveals little-known valuation metrics that activist investors and other contrarians use to identify attractive, asymmetric investment opportunities with limited downside and enormous upside.
Tobias Carlisle presents an insider's perspective on valuation and activism in a format that is accessible to both professional and general investors. The value investment philosophy as first described by Benjamin Graham initially identified targets by their discount to liquidation value. This approach has proven extremely effective; however, those opportunities have all but disappeared from the modern stock market. To succeed, today's deep value investors have adapted Graham's philosophy, embracing its spirit while pushing beyond its confines. In Deep Value, Carlisle examines Graham's 80-year-old intellectual legacy using modern statistical techniques to offer a penetrating and highly original perspective: that losing stocks—those in crisis with apparently failing businesses and uncertain futures—offer unusually favorable investment prospects. As the author demonstrates, the evidence reveals an axiomatic truth about investing: investors aren't rewarded for picking winners; they're rewarded for uncovering mispricings.
Deep Value shows the place to look for mispricings—in calamity, among the unloved, the ignored, the neglected, the shunned, and the feared.
Speaker Bio: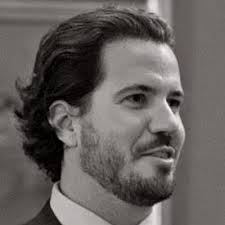 Tobias Carlisle is the founder and managing director of Eyquem Investment Management LLC, and serves as portfolio manager of the Eyquem Fund LP and the separately managed accounts.
He is best known as the author of the well regarded website Greenbackd, the book Deep Value: Why Activists Investors and Other Contrarians Battle for Control of Losing Corporations (2014, Wiley Finance), and Quantitative Value: A Practitioner's Guide to Automating Intelligent Investment and Eliminating Behavioral Errors (2012, Wiley Finance). He has extensive experience in investment management, business valuation, public company corporate governance, and corporate law.
Prior to founding Eyquem in 2010, Tobias was an analyst at an activist hedge fund, general counsel of a company listed on the Australian Stock Exchange, and a corporate advisory lawyer. As a lawyer specializing in mergers and acquisitions he has advised on transactions across a variety of industries in the United States, the United Kingdom, China, Australia, Singapore, Bermuda, Papua New Guinea, New Zealand, and Guam. He is a graduate of the University of Queensland in Australia with degrees in Law (2001) and Business (Management) (1999).

As a participant in the CFA Institute Approved-Provider Program, the
CFA Society of Los Angeles has determined that this program qualifies
for 1 credit hours. If you are a CFA Institute member, CE credit for
your participation in this program will be automatically recorded in your CE Diary.
Registration Links:
CFALA Members: $20.00 (place cursor on amount for link)
Student Discount: $30.00 (Valid Student ID required at the event)
Non-members: $50.00 (place cursor on amount for link)
Date: Wednesday, December 17th, 2014
Time: 12:00pm – 1:30pm, Lunch
Location: Millennium Biltmore Hotel Los Angeles
506 South Grand Avenue
Los Angeles, CA 90071-2607
Parking: Hotel Valet Parking: $20.00
Self-Parking at Pershing Square (located directly across the street on Olive St.): $10.00
Dress Code: Business Casual
Payment Information:
Methods of payment accepted: Visa/Mastercard, American Express and Discover. If you prefer to pay by check please register online and select "purchase order" as your payment option and enter your last name as the purchase order number. Mail check to: CFA Society of Los Angeles, 520 S. Grand Ave, Suite 370, Los Angeles CA 90071.
*Credit card payments will only be accepted through the secure online registration, and not by phone or email.
CANCELLATIONS
Cancellations must be received in writing by 9:00 am the day prior to the event. No phone cancellations are accepted. Please fax to the CFALA office at (213) 613-1233 or e-mail info@cfala.org. Member "no-shows" will be billed the non-member fee ($50) for the event which is posted on the CFALA website.