11-19-2014 Lessons Learned from the CFO to the CEO Suite/Roadmap to Understanding Retirement Plan Fees
Wednesday, November 19th 2014 (dinner)
Event Sponsors: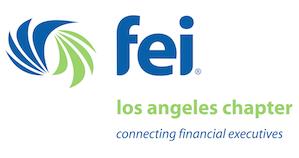 Speakers:
Iain Whyte, CFM, CIMA®
Senior Vice President–Wealth Management, Business Financial Advisor
Premier Retirement Benefits Advisor, Portfolio Manager, PIA Program – Merrill Lynch
and
Henry Jordan
Executive Vice President, Chairman & CEO – Wells Fargo Capital Finance

Agenda:
| | |
| --- | --- |
| Professional Development | 4:55-5:45 p.m. |
| Networking | 5:45-6:45 p.m |
| Dinner | 6:45 p.m. |
| Announcements | 7:25 p.m. |
| Introduction | 7:35 p.m. |

Professional Development Speaker: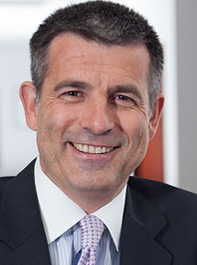 LECTURE TOPIC:
"Roadmap to Understanding Retirement Plan Fees"
DESCRIPTION: A step-by-step workshop on identifying and benchmarking 401K fees. Intended audience: CFOs and other members of a Company's 401K Fiduciary Committee. Interactive session, please bring pad of paper and pen. Before joining Merrill Lynch in 2002, Iain worked in corporate, commercial and international banking for 11 years, participating in more than $16 billion of M&A financing transactions. During that time, he gained invaluable corporate finance experience
across a variety of industries, including food manufacture, distribution and logistics, medical devices, entertainment, energy and professional services. Iain also created, and still cultivates, a network of Southern California CFOs that now has more than 400 members.
In 2002, Iain sought a new career in wealth management at Merrill Lynch so he could spend week-ends at home with his wife and three children, and build permanent roots in the San Gabriel Valley. As an extension of his prior career, he decided to focus on business owners and senior executives, helping them bridge the gap that too often exists between business and personal finance. He reasoned that if a business owner could get capital to grow the business, he or she should also be able t o secure a loan to buy a larger residence, change location or refinance. Likewise, if a CFO could get institutional money managers to manage corporate cash, that CFO should also have access to these managers for his or her personal portfolio. With a clear business concept in mind, Iain teamed up with Simon Holford in 2003 to form the core of today's Whyte Holford & Associates practice.
Iain draws on his 20 years of experience in credit analysis and portfolio management to create wealth management strategies tailored specifically to business owners. The range of services includes strategies for growing and transitioning out of the business, strategies for business risk management (by hedging commodity, currency and interest rate risk) and estate planning services. Having been a CFO, Iain knows that the primary focus of entrepreneurs is on finding low-cost capital and new markets to grow their business, ultimately creating wealth for their families. With this in mind, Iain offers access to the various lending programs at Bank of America to lower a business owner's interest costs wherever possible. He also taps his network of middle-market companies to help clients find new markets and suppliers.
Iain holds the Certified Investment Management AnalystSM (CIMA®) designation as well as the Certified Financial Manager (CFM) designation, which is an int ernal Merrill Lynch self-study curriculum based on a variety of wealth management topics and a course exam. Alongside Simon, he is a specially qualified P ortfolio Manager in the Merrill Lynch Personal Investment Advisory® (PIA) Program, and can manage customized investment strategies and implement proprietary model portfolios, as well as provide traditional advice and guidance. Iain graduated from the University of Nice Sophia-Antipolis with a Master's degree in Theoretical Economics and he earned an MBA at T he University of Texas at Austin McCombs School of Business. He chairs the networking group Los Angeles Middle Market Professionals (LAMMP) which has been helping CFOs of middle market companies for more than 10 years.
Originally from France, Iain is an avid volley-ball and soccer player, a card-playing fanatic and an occasional cook. He tries to impart his active lifestyle philosophy onto his children and encourages them to give back via participation in social causes. Iain serv es as a trustee on the Board of the Lycee International de Los Angeles, a college-prep school promoting bilingual and bicultural education.

Dinner Speaker: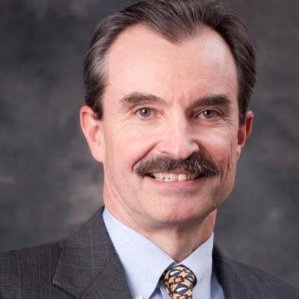 LECTURE TOPIC: "Lessons Learned From
the CFO to the CEO Suite"
DESCRIPTION: Henry Jordan has risen from the controller of Foothill Capital Corporation to the CEO of Wells Fargo Capital Finance during his 30+ year career. He will discuss the challenges he overcame and his professional growth as he made the transition from public company CFO, through Foothill's acquisition, into operations and eventually to president/COO in 2000 and CEO in 2011.
Henry Jordan is the chairman and CEO of Wells Fargo Capital Finance, and also serves on the Wells Fargo Management Committee. He is based in Santa Monica, Calif. Wells Fargo Capital Finance is the leading provider of traditional asset-based lending, specialized senior secured financing, accounts receivable financing, and purchase order financing to companies nationwide. Henry joined the organization in 1984 as controller for Foothill Capital Corporation after several years of auditing Foothill with an outside accounting firm. He served as the chief financial officer of The Foothill Group from 1990 to 1997, was promoted to the office of the president of Foothill Capital Corporation in 1997, then named president and chief operating officer in 2000. In January 2011, Henry was named chairman and CEO of Wells Fargo Capital Finance. A graduate of Loyola Marymount University, Henry is actively involved with his alma mater as a member of both its Board of Regents and its Business School Advisory Board. He is also a member of the Development Committee Notre Dame Academy High School in Los Angeles


As a participant in the CFA Institute Approved-Provider Program, the
CFA Society of Los Angeles has determined that this program qualifies
for 1.5 credit hours. If you are a CFA Institute member, CE credit for
your participation in this program will be automatically recorded in your CE Diary.
Registration is now closed for this event:
CFALA Members Only: $40.00 (place cursor on amount for link)

Time: 4:30 pm - 8:30 pm
Location: Jonathan Club
545 S. Figueroa, L.A. (Figueroa & 6th Street).
Los Angeles, CA 90071
For directions call hotel: (310) 581-5533 or click link on hotel name above.
-Valet Parking Only
Dress Code: Coat and tie for gentleman. Formal daytime attire for ladies; pantsuits permitted"
Payment Information:
Methods of payment accepted: Visa/Mastercard, American Express and Discover. If you prefer to pay by check please register online and select "purchase order" as your payment option and enter your last name as the purchase order number. Mail check to: CFA Society of Los Angeles, 520 S. Grand Ave, Suite 370, Los Angeles CA 90071.
*Credit card payments will only be accepted through the secure online registration, and not by phone or email.