10-08-2014 Managing Assets and Clients through the Distressed Cycle
Wednesday, October 8th, 2014
Speaker: Marc Sherman
Dalton Investments
Chairs: Victor Wood, CFA, Frank Spindler, CFA, Joyce Pang, CFA and Ryan Buckmaster, CFA
Opportunities in distressed debt have varied significantly during the last 10 years. A combination of low interest rates, low default rates, and an abundance of capital seeking high returns caused periods of fairly tight credit spreads during 2004-2007 and then again after the recent financial crisis. During these periods, distressed investors have found it very difficult to find attractive investment opportunities and have lamented the absence of distress. Although the financial crisis created many opportunities across a variety of assets classes, by 2011 the opportunity set was already significantly thinned.

Since distressed debt investors tend to be institutional and opportunistic they often rightfully reduce their distressed debt allocations during periods of limited opportunity. Given the recent boom/bust nature of the distressed debt market, how should an investment firm operating in this market structure itself for long term survival?

The speaker will draw on his experience investing in distressed debt since 1998 when Dalton was founded and will touch on hallmarks of great distressed opportunities as well as the business challenges of managing an investment firm operating in distressed debt markets.
Speaker Bio: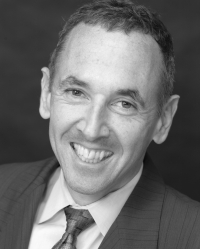 Mr. Sherman is a Senior Analyst for Dalton's Distressed Credit strategy, with extensive credit analysis and industry experience in the defense, telecom and chemicals sectors. He was most recently a distressed credit sell-side analyst on the trading desk with Hapoalim Securities, in New York, specializing in distressed structured products – RMBS, CDOs/CLOs, Equipment Trusts, etc. Prior to that, he worked as an analyst in Dalton's Distressed Credit Strategy. Mr. Sherman lived and worked abroad from 1988 to 1997, first as a business analyst for European investment projects with W.R. Grace Specialty Chemicals, and then as a senior credit analyst at BNP Paribas in Paris. At BNP Paribas, he was responsible for advising the bank's credit committee on high yield debt, mezzanine, and M&A financing operations and restructurings for airline, telecom and shipping industry client enterprises.
Mr. Sherman holds an MBA from The Wharton School at the University of Pennsylvania and received his BS in Engineering Control Systems from the U.S. Naval Academy. He was a licensed nuclear engineer in the U.S. Navy's Submarine Corps.

As a participant in the CFA Institute Approved-Provider Program, the
CFA Society of Los Angeles has determined that this program qualifies
for 1 credit hours. If you are a CFA Institute member, CE credit for
your participation in this program will be automatically recorded in your CE Diary.
Registration Links
CFALA Members: $20.00(place cursor on amount for link)
Student Discount: $30.00 (Valid Student ID with current year shown - required at the event)
Non-members: $60.00 (place cursor on amount for link)
Time: 12:00 pm - 1:30 pm, Lunch
Location: Casa Del Mar
1910 Ocean Way
Santa Monica, CA 90405
For directions call hotel: (310) 581-5533 or click link on hotel name above.
Valet parking is $14.00 at Casa Del Mar
Dress Code: Business Casual
Payment Information:
Methods of payment accepted: Visa/Mastercard, American Express and Discover. If you prefer to pay by check please register online and select "purchase order" as your payment option and enter your last name as the purchase order number. Mail check to: CFA Society of Los Angeles, 520 S. Grand Ave, Suite 370, Los Angeles CA 90071.
*Credit card payments will only be accepted through the secure online registration, and not by phone or email.