05-07-2014 New Risk Metrics For a Changed World
Wednesday, May 7th, 2014
Speaker:
Marc Odo, CFA, CFP, CAIA
Zephyr
Chairs: Ryan Buckmaster, CFA and Michael Wu, CFA
A Private Wealth Management group sponsored event
The standard set of performance metrics used to evaluate investment managers failed to capture important risks during the credit crisis five years ago. Measures such as alpha, information ratio, and other benchmark-relative statistics mean little to investors when the market loses half its value. Marc Odo of Zephyr Associates/Informa Investment Solutions will discuss new, post-Modern Portfolio Theory statistics designed to quantify capital preservation and tail risk.
Speaker Bio: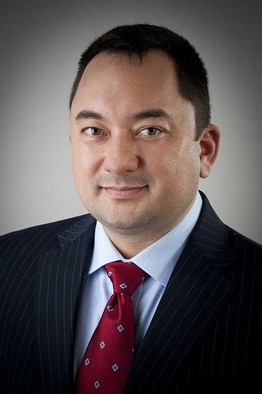 Marc Odo, CFA, CFP, CAIA, serves as Director of Research and is responsible for working with Zephyr clients to ensure Zephyr's products answer their manager search and selection, reporting, research and asset allocation needs. Marc has spent his career in the financial space and therefore has extensive industry-specific experience along with valuable research and Zephyr software knowledge. Prior to joining Zephyr, Marc was a portfolio manager with Accessor Capital Management, a mutual fund company based out of Seattle utilizing institutional money managers to sub-advise their mandates. Preceding that, Marc was with Pacific Portfolio Consulting, an RIA catering to high net worth individuals and ERISA plans. In both positions, Marc was the resident Zephyr expert. Marc graduated from the University of Washington in 1996. He was awarded his CFA charter in 2003, his CFP license in 2008, and the CAIA designation in 2009. Marc joined Zephyr in 2003 and Zephyr was acquired by Informa Investment Solutions in 2012.

As a participant in the CFA Institute Approved-Provider Program, the
CFA Society of Los Angeles has determined that this program qualifies
for 1 credit hours. If you are a CFA Institute member, CE credit for
your participation in this program will be automatically recorded in your CE Diary.
Registration Links
CFALA Members: $20.00(place cursor on amount for link)
Student Discount: $30.00 (Valid Student ID with current year shown - required at the event)
Non-members: $60.00 (place cursor on amount for link)
Date: Wednesday, May 7th, 2014
Time: 12:00pm – 1:30pm, Lunch

Location: Intercontinental Hotel, Century City
2151 Avenue of Stars
Los Angeles, California 90067

Parking: Valet $12
Dress Code: Business Casual
Payment Information:
Methods of payment accepted: Visa/Mastercard, American Express and Discover. If you prefer to pay by check please register online and select "purchase order" as your payment option and enter your last name as the purchase order number. Mail check to: CFA Society of Los Angeles, 520 S. Grand Ave, Suite 370, Los Angeles CA 90071.
*Credit card payments will only be accepted through the secure online registration, and not by phone or email.