04-09-2014 Tax-Managed Investing in an Era of Rising Tax Rates
Wednesday April 9th, 2014
Speaker:
Paul Goldwhite, CFA
First Quadrant
Chair: Christopher Luck, CFA
A Research Foundation Sponsored Group Event
Tax rates have gone up and will likely continue to rise. The goal should be to maximize after-tax return. Investors can implement well-established techniques for minimizing taxes resulting from equity investing, although many do not. Investors can go further by taking into consideration active management, the investment universe and benchmark. The best way to reach the goal is by implementing a fully integrated approach.
Speaker Bio: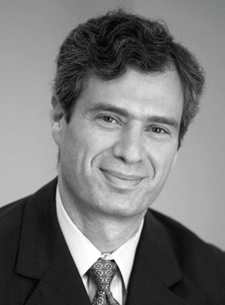 Paul Goldwhite joined the First Quadrant investment team in 2007. Previously, Paul headed the Capital Markets Research group at Citigroup Asset Management, and was responsible for asset allocation research. In prior positions at Citigroup, he was involved with systematic equities, currency overlay and fixed-income analysis in portfolio management and research roles. Paul started his career in 1985 at Morgan Stanley working on systematic equities. He received a bachelor's degree in engineering from Yale University in 1984 and became a CFA charterholder in 1990.

As a participant in the CFA Institute Approved-Provider Program, the
CFA Society of Los Angeles has determined that this program qualifies
for 1 credit hours. If you are a CFA Institute member, CE credit for
your participation in this program will be automatically recorded in your CE Diary.
Registration Links
CFALA Members: $20.00(place cursor on amount for link)
Student Discount: $30.00 (Valid Student ID with current year shown - required at the event)
Non-members: $60.00 (place cursor on amount for link)
Date: Wednesday, April 9th, 2014
Time: 12:00pm – 1:30pm, Lunch

Location: Intercontinental Hotel, Century City
2151 Avenue of Stars
Los Angeles, California 90067

Parking: Valet $12
Dress Code: Business Casual
Payment Information:
Methods of payment accepted: Visa/Mastercard, American Express and Discover. If you prefer to pay by check please register online and select "purchase order" as your payment option and enter your last name as the purchase order number. Mail check to: CFA Society of Los Angeles, 520 S. Grand Ave, Suite 370, Los Angeles CA 90071.
*Credit card payments will only be accepted through the secure online registration, and not by phone or email.