03-26-2014 Ten Things Every Woman Should Know Before Talking Salary
Wednesday March 26th, 2014
Speaker: Katie Donovan
Equal Pay Negotiations, LLC
Chairs: David Bradley, CFA & Stephanie Luh, CFA
A CFALA Women's Group and Career Development Sponsored event
Pay negotiation is expected by 86% of hiring managers. It is a key element to career management, and it is one method each woman can use to minimize her personal gender pay gap. Yet, it is an unknown skill to many. This workshop will show you how pay negotiation is so important with some stories from candidates, hiring managers, and recruiters. Then it is time to learn how including guided exercises.
By the end of the session you will know how to:
· Research and determine your target salary
· Discuss your strengths and contributions as they align to your company's needs
· Determine whether you need to discuss a raise, salary adjustment, or is it time to look for a new job
Speaker Bio: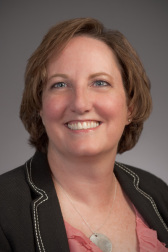 Katie Donovan is a salary negotiation consultant, equal pay advocate, and keynote speaker. She launched Equal Pay Negotiations LLC to help eliminate the gender pay gap by teaching women salary and employment package negotiation skills. The company's offerings include online courses, mobile apps, workshops, and personal consulting. Ms. Donovan's speaks on equal pay issues and salary negotiations at such venues as Harvard Business School Women's Association, National Association of Women MBAs Conference, and University of North Carolina – Chapel Hill. She has been quoted by NPR, Cosmopolitan, Forbes, The Huffington Post, Woman's Day, and many other media outlets writing about career management, salary negotiation, and equal pay issues.
Katie's 360-degree background in employment includes working for higher education publishers, a staffing firm, an applicant-tracking vendor, and a trade association. Her work towards eliminating the gender pay gap includes advocacy as a member of the Mass NOW Legislative Task Force Committee and as the author of the Salary Inclusion to Promote Equality Petition to eliminate the embedded biases in the hiring process. Ms. Donovan earned her MBA from McCallum School of Business, Bentley University in Waltham, MA and a BA in Economics from College of the Holy Cross in Worcester, MA. She is a member of Society of Human Resource Managers (SHRM), American Association of University Women (AAUW), National Organization for Women (NOW), 85 Broads, Boston GLOW, and National Association of Professional Executive Women (NAPEW).
All members of the CFALA community are invited to attend.

As a participant in the CFA Institute Approved-Provider Program, the
CFA Society of Los Angeles has determined that this program qualifies
for 1 credit hours. If you are a CFA Institute member, CE credit for
your participation in this program will be automatically recorded in your CE Diary.
Registration Links
CFALA Members: $20.00(place cursor on amount for link)
Non-members: $70.00 (place cursor on amount for link)
Time: 5:30pm to 7:30pm, Cocktail reception and then presentation
Location: Shutters on the Beach
One Pico Blvd.
Santa Monica, CA 90405
Valet Event Parking $14
Dress Code: Business Casual
Payment Information:
Methods of payment accepted: Visa/Mastercard, American Express and Discover. If you prefer to pay by check please register online and select "purchase order" as your payment option and enter your last name as the purchase order number. Mail check to: CFA Society of Los Angeles, 520 S. Grand Ave, Suite 370, Los Angeles CA 90071.
*Credit card payments will only be accepted through the secure online registration, and not by phone or email.