02-13-2014 When and Why Does Momentum Work - and Not Work?
Thursday, February 13, 2014
Speaker:
Dr. Andrew L. Berkin
Director of Research, Bridgeway Capital Management
Chair: Christopher Luck, CFA
A Research Foundation Group event
Momentum is a factor commonly used in investment strategies. Advocates have noted that momentum has outperformed decade after decade, but this pattern did not hold up in the 2000's. This talk discusses reasons for why momentum has worked, grouping them into three categories of behavioral, market frictions and risk related. Given these rationales, the talk then examines what might have been different in the last decade, with an eye for considerations in the future.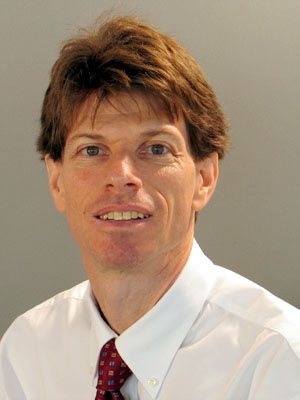 Dr. Andrew L. Berkin joined Bridgeway Capital Management's investment management team in 2013 in the newly created position of Director of Research. Dr. Berkin drives statistical and economic research on financial data to further develop Bridgeway's investment strategies. He has an extensive technical background in theoretical physics and computer science, and has spent the last 16 years applying his analytical capabilities to a variety of investment management considerations. Prior to joining Bridgeway, Dr. Berkin was co-chief investment officer and director of research for Vericimetry Advisors, LLC. He previously was a senior member and director in the research group at quantitative investment manager First Quadrant.

Dr. Berkin received his B.S. with honors in physics from the California Institute of Technology, and his Ph.D. in general relativity from the University of Texas at Austin. He subsequently was a postdoctoral research fellow in astrophysics at Waseda University in Japan for two years. Dr. Berkin then worked at the Jet Propulsion Laboratory pursuing research into the visualization and analysis of large scientific data sets. The software that resulted, LinkWinds, was selected as winner of the 1996 NASA Software of the Year Award. He has published numerous articles in taxable investing, as well as scientific visualization and general relativity. Dr. Berkin is on the Editorial Board of the Financial Analysts Journal and teaches a Level III review course for CFALA.

As a participant in the CFA Institute Approved-Provider Program, the
CFA Society of Los Angeles has determined that this program qualifies
for 1 credit hours. If you are a CFA Institute member, CE credit for
your participation in this program will be automatically recorded in your CE Diary.
Registration Links
CFALA Members: $20.00(place cursor on amount for link)
Student Discount: $30.00 (Valid Student ID with current year shown - required at the event)
Non-members: $60.00 (place cursor on amount for link)
Date: Thursday, February 13th, 2014
Time: 12:00pm – 1:30pm, Lunch

Location: Intercontinental Hotel, Century City
2151 Avenue of Stars
Los Angeles, California 90067

Parking: Valet $12
Dress Code: Business Casual
Payment Information:
Methods of payment accepted: Visa/Mastercard, American Express and Discover. If you prefer to pay by check please register online and select "purchase order" as your payment option and enter your last name as the purchase order number. Mail check to: CFA Society of Los Angeles, 520 S. Grand Ave, Suite 370, Los Angeles CA 90071.
*Credit card payments will only be accepted through the secure online registration, and not by phone or email.