John Rogers, CFA: "Building a More Informed Industry – It Starts with You"
Monday, July 15, 2013
12:00pm – 2:00pm Intercontinental Hotel, Century City
Building, maintaining and restoring trust in the investment profession is a key part of our mission at CFA Institute. This is a tall order but we, along with many others in our business, believe that better, broader industry education is at the core of the solution. Creating educated, ethical investment professionals is an idea that must be embraced throughout the industry – not just by those who pursue higher level certifications. It is our collective responsibility to ensure that all working in our profession have a clear understanding of the investment business and their responsibilities within it.
Together with CFA Society Los Angeles, I invite you to join me for an update on current CFA Institute efforts that are focused on the creation of a more sustainable and educated investment industry. The luncheon forum will be held on Monday, July 15th from 12:00 to 2:00pm at the Intercontinental Hotel in Century City and will highlight some of our key challenges, and discuss why, among other initiatives, we believe that the Claritas™ Investment Certificate – the new education program specifically designed to give everyone working in the finance and investment business a clear understanding of the industry essentials, connects to the building of a stronger, more informed industry.
The Claritas Investment Certificate is a comprehensive global education program designed to give a clear understanding of the essentials of the industry. It will benefit employees, organizations and the industry as a whole. For every investment decision maker there are up to ten other professionals working alongside them. We want to help to build their knowledge in line with our mission to shape an investment industry for the ultimate benefit of society. To this end, CFA Institute has designed the Claritas Investment Certificate.
Join us on July 15th to learn more about the global launch of Claritas and key initiatives that are being promoted by CFA Institute and CFA Society Los Angeles. We encourage you to pass this event announcement along to those who are responsible for training and development within your company (HR, Operations) and any individual who may benefit from the Claritas Investment Certificate.
Speaker: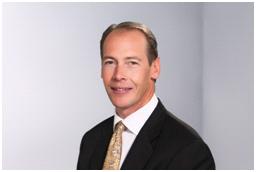 John Rogers, CFA
President and Chief Executive Officer
John Rogers joined CFA Institute in January 2009 after more than two decades of global experience as an investment practitioner and executive in the Asia-Pacific region and the United States.
Mr. Rogers worked with Citibank and CIGNA in Japan and Australia prior to joining INVESCO. He served as president and chief investment officer of Invesco Asset Management Ltd., Japan, CEO and Co-Chief Investment Officer of Invesco Global Asset Management, N.A., and as CEO of Invesco's worldwide institutional division, with over $200 billion in assets under management and 2,500 employees. After leaving Invesco in 2007, he founded Jade River Capital Management.
Mr. Rogers is a director of numerous boards, endowments, and advisory committees in both the not-for-profit and in the corporate sectors. He earned a BA in history from Yale University and an MA in East Asian studies from Stanford University. Mr. Rogers earned his CFA charter in 1993.
Learn more about Claritas
Download Claritas materials:
Claritas factcard (PDF)
Claritas booklet (PDF)
Explore the Course of Study
Registration Links - Members and Non-members are hosted:
12:00pm – 2:00pm Intercontinental Hotel, Century City


Times and Location: 12:00pm – 2:00pm Intercontinental Hotel, Century City
2151 Avenue of Stars
Los Angeles, California 90067
Parking: Valet $12