Family Wealth Crossing Generations
Wednesday, December 5th, 2012
Speaker:
Dennis T. Jaffe, Ph.D.
Saybrook University
Chairs: Don Steinmann and Michael Wu, CFA
This event is sponsored by the Private Wealth Management and the Applied Behavioral Finance groups
Every wealthy family faces the challenge of defining the rules, living their values and achieving their goals as they pass their legacy of wealth, opportunity and challenge to the next generation. This talk explores the challenges wealth creators face when they pass all forms of family "capital" to their children. It shares the results of a study of best practices reported by 200 global families in the areas of sustaining family connection, developing family governance, and cultivating stewardship in the next generation.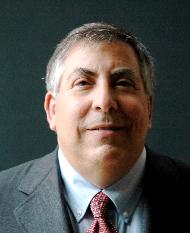 Speaker Bio:
Dr. Jaffe is professor of organizational systems and psychology at Saybrook University in San Francisco, and an advisor to families about family business, governance, wealth and philanthropy. He is author of Stewardship in your Family Enterprise: Developing Responsible Family Leadership Across Generations, Working With the Ones You Love: Building a Successful Family Business, Working With Family Businesses: A Guide for Professional Advisors, as well as management books Rekindling Commitment, Getting Your Organization to Change and Take this Work and Love It, and more than a hundred management and psychology articles. In 2005 he was awarded the Beckhard Award for service to the field from the Family Firm Institute. He received his BA degree in Philosophy, MA in Management, and Ph.D. in sociology, all from Yale University, and is a licensed psychologist.
Registration Links
CFALA Members: $20.00(place cursor on amount for link)
Student Discount: $30.00 (Valid Student ID with current year shown - required at the event)
Non-members: $50.00 (place cursor on amount for link)
Time: 12:00 pm - 1:30 pm, Lunch
Location: Casa Del Mar
1910 Ocean Way
Santa Monica, CA 90405
For directions call hotel: (310) 581-5533 or click link on hotel name above.
Valet parking is $14.00 at Casa Del Mar
Dress Code: Business Casual
Payment Information:
Methods of payment accepted: Visa/Mastercard, American Express and Discover. If you prefer to pay by check please register online and select "purchase order" as your payment option and enter your last name as the purchase order number. Mail check to: CFA Society of Los Angeles, 520 S. Grand Ave, Suite 370, Los Angeles CA 90071.
*Credit card payments will only be accepted through the secure online registration, and not by phone or email.