07-14-2012 Women's Group Empowerment Series: Lock & Load - A Trip to the Rifle Range
Saturday, July14th

Chair: Stephanie Luh, CFA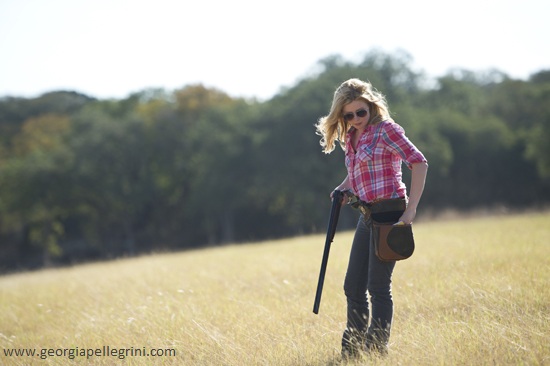 The CFALA Women's Group invites you to the shooting range! Learn to fire a shotgun with certified instructors and shoot clay targets. Understanding gun safety, correct handling of firearms, and improving your shooting skills are some of the objectives of this event. According to the National Sporting Goods Association, female participation rates in shooting sports increased by 46.5% between 2001 and 2010.

"Shooting is a sport that certainly requires more brain than brawn. Keen sight, breathing control and trigger squeeze are among the qualities that make an Olympic-caliber shooter.... Shooting is one of the few collegiate sports where men and women regularly compete against one another—and women are often winning." - WSJ, 2/23/12
This event is part of the Women's Group Empowerment Series. These upcoming social events are designed to boost the confidence of women in the CFALA community by encouraging women to venture out of their comfort zones and form powerful networks with strong relationships. The group is not meant to separate female investment professionals from men but rather distinguish women as successful leaders and provide a solid support system. All members of the CFALA community are invited to attend.

Time: Saturday July 14th 9am - 12pm. You are welcome to stay afterwards to shoot more rounds, but you will be charged an additional price for target usage.

Location:
Triple B Clays
831 Rosemead Blvd
El Monte, CA 91733

Registration Link:
Members and non-members: $115/person.
The cost includes admission, shotgun rental, ammunition, protective eye wear, targets, ear plugs, and a class from certified instructors.
*Please RSVP by Friday June 29th. Maximum capacity is 25 people.

Clothing: Wear closed toe shoes and a shirt that covers your shoulders.

About Triple B Clays:
Clay shooting offers an opportunity
to tailor your event to challenge everyone in your group from the most seasoned
to the novice shooter. Our professional staff will make sure your outdoor
recreational shooting event is safe and enjoyable.

Trap
We feature 10 trap fields with voice activation equipment. Our Pat Traps throw both singles and doubles trap.
We have 2 continental/wobble traps. Our fields have cement walkway set on grass fields. Our targets/fields are sanctioned by the Amateur Trapshooting Association (A.T.A.).

Skeet
Our 9 skeet fields are sanctioned by the National Skeet Shooting Association(NSSA) . Our skeet fields have cement walk ways and the Beomat traps are of the highest quality.

Sporting Clays (Golf with a Shotgun)
Our 25 station course is the largest in Southern California. Stations 1 through 11 have 3 machines and two stands at each station, one for the beginner and one for the intermediate. Advanced shooters, stations 12-25 have 4 machines each and are reserved for tournaments and group shoots. All stations are complimented with automatic machines. We host a full compliment of targets – standard battues, rockets, rabbits, and midi's. Our computerized activation systems allow for groups or just shooting by yourself. Sporting Clays replicated the different shooting experiences encountered in the field while bird hunting. It has evolved from its beginning as hunting practice into the recreational and competitive sport it is today.