CFALA's 81st Annual Meeting of the Members
Tuesday, June 12, 2012
5:30pm – 8:30 pm
Walt Disney Concert Hall

Special Guest Speaker: Myron Scholes, PhD
Nobel Laureate, 1997; Frank E. Buck Professor of Finance, Emeritus, Stanford Graduate School of Business

Event Chair: Daniel Wong
In accordance with the Bylaws, notice of the Annual Meeting of the Members of CFA Society of Los Angeles, Inc. to be held 5:30 PM PDT on Tuesday, June 12th, 2012, at The Walt Disney Concert Hall, Los Angeles, CA is hereby given. The purpose of the meeting is to elect officers and members of the Board of Governors and to transact such other business that properly comes before the meeting. The meeting is open to all members of the Society and all non-retired members are eligible to vote.
Special Guest Speaker: Myron Scholes, PhD
Topic: Macroeconomic Implications for Investments
Biography: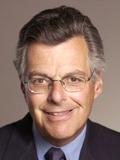 Myron Scholes, PhD
Nobel Laureate, 1997; Frank E. Buck Professor of Finance, Emeritus, Stanford Graduate School of Business
Myron Scholes, the 1997 recipient of the Nobel Memorial Prize in Economic Sciences, is the Frank E. Buck Professor of Finance, Emeritus, at the Stanford University Graduate School of Business. The co-creator of the Black-Scholes options pricing model, he is known for his seminal work in options pricing, capital markets and the financial services industry. He is the chairman of the Board of Economic Advisors of Sterling Stamos, a director of Dimensional Fund Advisors and American Century mutual funds, and the former chairman of Platinum Grove Asset Management, which he founded. Formerly a senior research fellow at the Hoover Institution, Scholes is a member of the Econometric Society and the American Academy of Sciences. A former director of the Chicago Mercantile Exchange, he has consulted widely with financial institutions, corporations and exchanges and continues to lecture around the world. Scholes received his Ph.D. from the University of Chicago.
---
Agenda:
5:30pm - 6:30pm cocktail reception (wine, beer, soft drinks and appetizers)
6:30pm - dinner
6:45pm - annual meeting
7:15pm - 8:30pm special presentation

The Annual Meeting entree choices are:
-Poached Arctic Char, Champagne veloute, barley risotto

-Vegetarian option: Duo of Manicotti with eggplant, zucchini and tomato sugo
*Please contact the CFALA office if you would like the vegetarian option - info@cfala.org
---
Registration is required:
CFALA Members are hosted (click here for registration link)
Non-Members- $80 (click here for registration link)
Please note that if you register and are unable to attend, you must email (info@cfala.org) your cancellation by Monday, June 11th or you will be billed the "no show" fee of $80. This policy will be strictly enforced. We must give the venue a guaranteed attendance prior to the event and in order to continue to offer hosted events to members we must insure that we are not paying for "no shows."
Dress Code: Business Casual
Location: The Walt Disney Concert Hall
111 S. Grand Avenue
Los Angeles, CA 90012

*Parking is hosted (enter on Grand or 2nd Street)
For directions, please click here
Payment Information:
Methods of payment accepted: Visa/Mastercard, American Express and Discover. If you prefer to pay by check please register online and select "purchase order" as your payment option and enter your last name as the purchase order number. Mail check to: CFA Society of Los Angeles, 520 S. Grand Ave, Suite 370, Los Angeles CA 90071.
*Credit card payments will only be accepted through the secure online registration, and not by phone or email.