ALTS

LA

2015
1st Annual Los Angeles Alternative Investment Conference
*This event is currently sold out and the waiting list is closed.
Thursday, March 5, 2015 - 7:00am to 6:30pm
LA Hotel Downtown, Los Angeles, California

Event Organizers: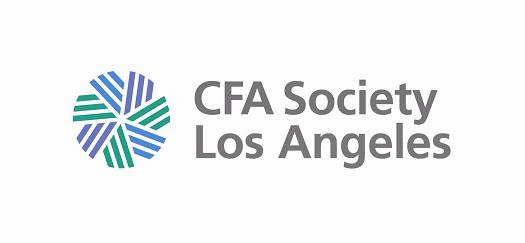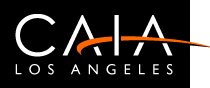 ALTSLA 2015 is the 1st annual Los Angeles Alternative Investment Conference. Organized by the CFA Society Los Angeles, The Los Angeles Chapter of the CAIA Association, and the California Hedge Fund Association, the conference will feature insightful commentary from over 30 experts and panel discussions covering alternative investments including hedge funds, private equity, real estate, natural resources, commodities, managed futures, asset allocation strategies, and global economic conditions.
Topics Will Include:
| | |
| --- | --- |
| · Liquid Alts | · Asset Allocation |
| · Hedge Funds | · Trading |
| · Private Equity | · Manager Selection |
| · Venture Capital | · Risk Management |
| · Commodities and Managed Futures | · Capital markets |
| · Real Estate | · Quantitative Easing |
| · Natural Resources and Real Assets | · Global Economic Outlook |
---
Click here for the schedule of speakers

Event Speakers (click name for bio):
Richard Bernstein CEO, Richard Bernstein Advisors, LLC
Rob Arnott CEO, Research Affiliates
Richard Riordan Former Mayor of Los Angeles and Founder of the Riordan Foundation
Mark Yusko CEO, Morgan Creek Capital
Jim Murchie CEO, Energy Income Partners LLC
Keith Black Managing Director, Curriculum & Exams, CAIA Association
Andrew Hoffmann PIMCO; Alternative Investment Analyst
Kristoffer Houlihan Managing Partner, Armilla Partners
Rob Gutschow Head of Alternative Investments, First Trust Advisors L.P.
Gina Sanchez Founder and chairwoman of Chantico Global, LLC
Peter L. Brandt CEO, Factor LLC and CIO, Stableford Asset Management LLC
Jack Schwager Co-Founder, FundSeeder

Cleo Chang Chief Investment Officer at Wilshire Funds Management
Dave Lafferty SVP, Chief Market Strategist, Natixis Global Asset Management
Rob Sinnott Research Scientist, Alpha Simplex Group
Mike Buckius Partner, Portfolio Manager, Gateway Investment Advisers, LLC
Justin Sheperd SVP, Chief Investment Officer, Aurora Investment Management, LLC
Gerald Parsky Chairman, Aurora Capital Group
Michael Underhill CIO, Capital Innovations, LLC
Nathaniel Baker Editor, Bloomberg L.P.
Burland B. East III, CFA Chief Executive Officer of American Assets Capital Advisers
Peter Stein, CFA Senior Consultant, Angeles Investment Advisors
Jan B. Brzeski Managing Director, CIO, Crosswind Financial
Michel Kapulica Partner in Ernst & Young LLP's Financial Services Office Assurance
*Panel discussions: Liquid Alts, Hedge Fund Managers, Asset Allocation, Real Estate, Private Equity

---
This event is currently sold out and the waiting list is closed.
Event Registration Links:
On-site registration pricing: $250 (after February 20th - based on availability)
This event is currently sold out. If for any reason you would like to cancel your registration, for a full refund, please contact CFALA at ALTSLA2015@cfala.org before March 2nd, 2015. After March 1st, no refunds will be granted.
Methods of payment accepted: Visa/Mastercard, American Express and Discover. If you prefer to pay by check please register online and select "purchase order" as your payment option and enter your last name as the purchase order number. Mail check to: CFA Society of Los Angeles, 520 S. Grand Ave, Suite 370, Los Angeles CA 90071.
*Credit card payments will only be accepted through the secure online registration, and not by phone or email.
Cancellations: Refunds will be processed within 30 days after the conference. Refunds will not be granted after March 1st, 2015 nor will they be given for no-shows. Please email cancellations to ALTSLA2015@cfala.org.
• Registration Requests after February 20, 2015 (based on available space) will be charged the on-site registration fee of $250
• Registration is limited to the first 250 people
• Substitution Policy: Substitution of registration is permitted prior to March 5, 2015. The individual submitting the substitution request is responsible for all financial obligations associated with that substitution as well as updating any information. Please email substitution requests to ALTSLA2015@cfala.org.
• Consent to Use of Photographic Images: Registration and attendance at, or participation in, ALTSLA 2015 constitutes an agreement by the registrant to ALTSLA's use and distribution (both now and in the future) of the registrant or attendee's image or voice in photographs, videotapes, electronic reproductions and audiotapes.
Date: Thursday, March 5th,2015
Time: 7:00am – 6:30pm
· Breakfast, plated lunch, and cocktails
· Four main session presentations; five panel discussions; lunch presentation
Location: LA Hotel Downtown, Los Angeles, California
333 South Figueroa Street
Los Angeles, CA 90071
(213) 617-6038
Valet Hotel Parking: $15, overnight valet hotel parking: $35
Special Hotel Room Rate: The LA Hotel, located at 333 S. Figueroa Street, Los Angeles, CA 90071, has a block of sleeping rooms available for our guests. Single rooms are available for $209.00 per night, inclusive of internet connection but exclusive of applicable state and local taxes. An individual reservation must be made online (reservation link) or by calling LA Hotel at 213.617.1133 and ask for reservations before Friday, February 4, 2015. Guests must give the code: ALTS.
Hotel parking is only available through valet parking. Cost for valet parking is $35.00 per night. No self-parking is available at the LA Hotel.
All room reservations must be guaranteed and accompanied by a first night room deposit or guaranteed with a major credit card.
Dress Code: Business Casual

---
*For Sponsor information and registration, please click here

Thank you to our event sponsors:
Gold Level Sponsor


Silver Level Sponsor

Bronze Level Sponsor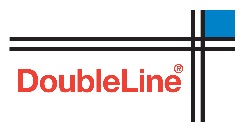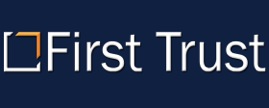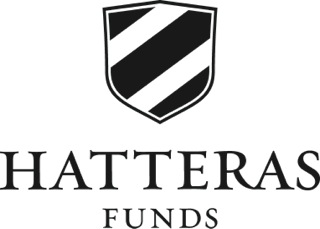 Business Sponsor






Media Sponsor