Lean In: Women, Work, and The Will To Lead
Book Discussion
Monday, September 16, 2013
Discussion Leader: Cynthia Harrington, CFA, CFE
Chair: Stephanie Luh, CFA
CFALA Women's Group Event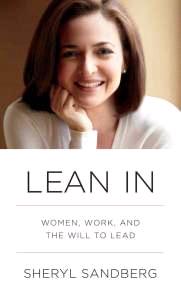 Thirty years after women became 50 percent of the college graduates in the United States, men still hold the vast majority of leadership positions in government and industry. This means that women's voices are still not heard equally in the decisions that most affect our lives. In Lean In, Sheryl Sandberg examines why women's progress in achieving leadership roles has stalled, explains the root causes, and offers compelling, commonsense solutions that can empower women to achieve their full potential.
Sandberg is the chief operating officer of Facebook and is ranked on Fortune's list of the 50 Most Powerful Women in Business and as one of Time's 100 Most Influential People in the World. In 2010, she gave an electrifying TEDTalk in which she described how women unintentionally hold themselves back in their careers. Her talk, which became a phenomenon and has been viewed more than two million times, encouraged women to "sit at the table," seek challenges, take risks, and pursue their goals with gusto.
In Lean In, Sandberg digs deeper into these issues, combining personal anecdotes, hard data, and compelling research to cut through the layers of ambiguity and bias surrounding the lives and choices of working women. She recounts her own decisions, mistakes, and daily struggles to make the right choices for herself, her career, and her family. She provides practical advice on negotiation techniques, mentorship, and building a satisfying career, urging women to set boundaries and to abandon the myth of "having it all." She describes specific steps women can take to combine professional achievement with personal fulfillment and demonstrates how men can benefit by supporting women in the workplace and at home.
Written with both humor and wisdom, Sandberg's book is an inspiring call to action and a blueprint for individual growth. Lean In is destined to change the conversation from what women can't do to what they can.
Cynthia Harrington's Biography:
As founder of a behavioral consulting firm, Cynthia consults and provides applications of behavioral finance and neuroeconomics. A proprietary assessment tool is offered for selection of staff at asset managers, and for manager selection by investors. Clients of Cynthia Harrington and Associates are managers with AUM between $100 million to $5 billion, as well as institutional investors, consultants and family offices. Cynthia was cited as one of the "fifty prominent authority on performance measurement". As an award winning journalist, over four hundred of her articles are in publications such as CFA Magazine, Fraud Magazine, Accounting Today, Financial Engineering News, and Journal of Accountancy. Prior to launching CHA, Cynthia founded and managed Harrington Capital Management, a SEC-registered large cap value manager. Her firm followed a large cap value style, using a market behavioral model for timing of purchases and sales. Prior to that, she advised the high net worth and small institution market at Piper Jaffray and Bear Stearns. She holds the designations of Certified Fraud Examiner and Chartered Financial Analyst.
*The author will not be in attendance.
Registration Links:
CFALA members: $10
Non-members: $15
Wine, cheese, and refreshments will be served.
Time: 5:30 pm – 7 pm
Location: Millennium Biltmore Hotel Los Angeles
506 South Grand Avenue
Los Angeles, CA 90071-2607

Parking: Self-Parking at Pershing Square (located directly across the street on Olive St.): $10.00
Central Library Parking: For information on discount parking rates at the library, please click here. Library validation required.
Methods of payment accepted: Visa/Mastercard, American Express and Discover. If you prefer to pay by check please register online and select "purchase order" as your payment option and enter your last name as the purchase order number. Mail check to: CFA Society of Los Angeles, 520 S. Grand Ave, Suite 370, Los Angeles CA 90071.
*Credit card payments will only be accepted through the secure online registration, and not by phone or email.