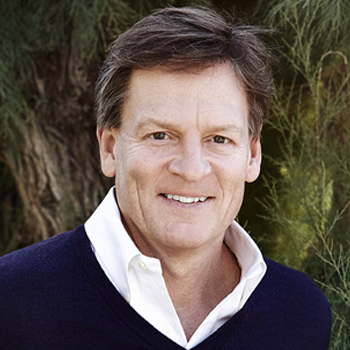 Michael Lewis
Financial journalist and New York Times best-selling author Michael Lewis has published sixteen books on subjects ranging from politics to Wall Street. Lewis's newest book, The Fifth Risk: Undoing Democracy, was released in October 2018 and examines a government in crisis. The Trump Administration has notoriously failed to fill vacancies in some of the most important positions in crucial government agencies like the Departments of Agriculture, Energy, and Commerce. With so much at stake, Lewis seeks out the (former) linchpins of the system—those public servants whose knowledge, dedication, and proactivity kept the machinery running for so many years—and asks them what keeps them up at night.
In December 2016, Lewis released The Undoing Project: A Friendship that Changed Our Minds. In keeping with his unparalleled ability to tell stories about "quirky individuals who zig when everyone else zags" (as The New York Times puts it), the book dives deep into the world of Daniel Kahneman decision making and human errors in judgment. His previous book, the NYT #1 best-seller Flash Boys, took the financial market and business world by storm upon its release in March 2014. The story reveals how the legal—but highly questionable—practice of high-frequency trading (HFT) has allowed certain Wall Street players to work the stock market to their advantage.
In The Blind Side, published in 2006, Lewis tells the story of NFL Offensive Tackle Michael Oher, and how his life is transformed from being a teen living on the streets of Memphis after he is adopted by white Evangelical Christians. Before that, Lewis wrote Moneyball, a book ostensibly about baseball but also about the way markets value people. Both of his books about sports became Oscar-nominated films.
Two of his most popular releases, The Big Short and Boomerang, are narratives set in the global financial crisis. His other works include The New New Thing, about Silicon Valley during the Internet boom; Coach, about the transformative powers of his own high school baseball coach; Losers, about the 1996 Presidential campaign; and Liar's Poker, a Wall Street story based in part on his own experience working as a bond salesman for Salomon Brothers.
Mr. Lewis is a columnist for Bloomberg News and a contributing writer to Vanity Fair. His articles have also appeared in The New York Times Magazine, The New Yorker, Gourmet, Slate, Sports Illustrated, Foreign Affairs, and Poetry Magazine. He has served as editor and columnist for the British weekly The Spectator and as Senior Editor and campaign correspondent for The New Republic. He has filmed and narrated short pieces for ABC-TV's Nightline; created and presented a four-part documentary on the social consequences of the internet for the BBC; and recorded stories for the American public radio show, This American Life.
Mr. Lewis grew up in New Orleans and remains deeply interested and involved in the city. He holds a Bachelor's degree in Art History from Princeton and a Master's degree in Economics from the London School of Economics. He lives in Berkeley, California with his wife, Tabitha Soren, and their three children: Quinn, Dixie, and Walker. In 2009, he published Home Game: An Accidental Guide to Fatherhood, about his attempts to raise them.
Richard Bernstein
Chief Executive Officer/Chief Investment Officer
Richard Bernstein is the chief executive officer/chief investment officer of Richard Bernstein Advisors LLC.

Mr. Bernstein founded Richard Bernstein Advisors LLC (RBA) in 2009. The firm utilizes a unique top-down approach to investing, focusing on macro trends rather than individual stock selection. RBA, with AUM of approximately $3.2 billion as of 11/30/16, partners with some of the world's leading financial institutions.

Mr. Bernstein has over 35 years' experience on Wall Street, and was formerly the Chief Investment Strategist at Merrill Lynch & Co. Prior to joining Merrill Lynch in 1988, he held positions at E.F. Hutton and Chase Econometrics/IDC.

A much-noted expert on equity, style and asset allocation, Mr. Bernstein was voted to Institutional Investor magazine's annual "All-America Research Team" eighteen years, and is one of only fifty analysts inducted into the Institutional Investor "Hall of Fame". He was also twice named to both Fortune magazine's "All-Star Analysts" and to Smart Money magazine's "Power 30", and was a member of Registered Rep's "Ten to watch" for 2012. His book "Style Investing: Unique Insight into Equity Management" is widely viewed as the seminal book on style-oriented investment strategies. He donates the profits from that and his other book, "Navigate the Noise: Investing in the New Age of Media and Hype," to charity.

Mr. Bernstein is chair of the Alfred P. Sloan Foundation endowment's Investment Committee (~$2.0 billion) and sits on the Hamilton College endowment's Investment Committee (~$900 million); he is a trustee of both institutions. He is also a member of the Journal of Portfolio Management's Advisory Committee, and recently retired from the adjunct faculty of the NYU/Stern Graduate School of Business.

Rich holds an MBA in finance, with Beta Gamma Sigma distinction, from New York University, and a BA in economics from Hamilton College. He has lectured on finance and economics at numerous colleges, universities and professional forums.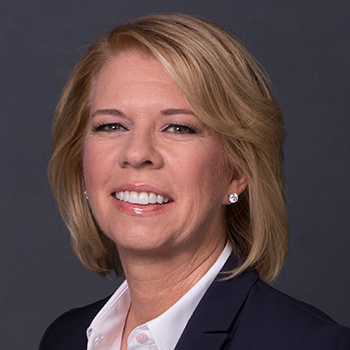 Jane Wells
Jane Wells is an award-winning broadcast journalist with over 30 years experience in the news media. She's covered everything from earthquakes to riots, from the O.J. Simpson trial to Mother Teresa's funeral, from the massacre at Columbine to the 2008 financial collapse. She has questioned CEOs about poor business decisions, driven a bulldozer on live television, posed as a prostitute for a story on AIDS, appeared in the "Seinfeld" finale, and even got a hangover—on purpose—to test out the best cures.
Wells has won a Peabody and DuPont award for her part in KTTV's live coverage of the Rodney King trial, along with several local news Emmys. In 2000, she transitioned from a career in general news to covering business and the markets for CNBC.
These days Jane remains a CNBC Special Correspondent, where she works on breaking news and special on-air stories. She is also the reporter for CNBC.com's "Strange Success" franchise, and she regularly fills in at KFIAM640, the highest rated talk radio station in the west. In her free time, she produces story-telling promotional videos for non-profits like the Salvation Army.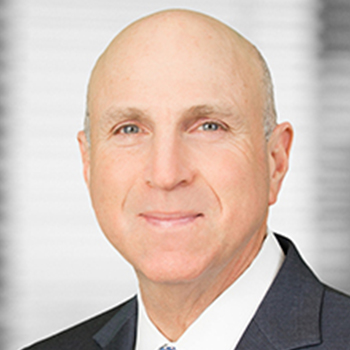 Jay Wintrob
Chief Executive Officer
Mr. Wintrob is Oaktree's Chief Executive Officer and has served as a member of the Board of Directors since 2011. Prior to joining the firm as Chief Executive Officer, he was President and Chief Executive Officer of AIG Life and Retirement, the U.S.-based life and retirement services segment of American International Group, Inc., from 2009 to 2014. Following AIG's acquisition of SunAmerica in 1998, Mr. Wintrob was Vice Chairman and Chief Operating Officer of AIG Retirement Services, Inc. from 1998 to 2001, and President and Chief Executive Officer from 2001 to 2009. Mr. Wintrob began his career in financial services in 1987 as Assistant to the Chairman of SunAmerica Inc., and then went on to serve in several other executive positions, including President of SunAmerica Investments, Inc. overseeing the company's invested asset portfolio. Prior to joining SunAmerica, Mr. Wintrob was with the law firm of O'Melveny & Myers. He received his B.A. and J.D. from the University of California, Berkeley. Mr. Wintrob is a board member of several non-profit organizations, including The Broad Foundations, the Doheny Eye Institute, The Los Angeles Music Center and the Skirball Cultural Center.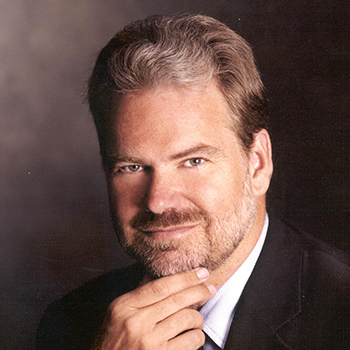 Rob Arnott
Founder & Chairman
Rob Arnott is the founder and chairman of Research Affiliates, a subadvisor to PIMCO. Research Affiliates joined with PIMCO to offer one of the first global asset allocation products that makes active use of liquid alternative markets, beyond conventional stocks, bonds and cash. Mr. Arnott has authored over 100 articles for journals, such as the Financial Analysts Journal, the Journal of Portfolio Management and the Harvard Business Review, and served as editor of the Financial Analysts Journal. In 2002, he established Research Affiliates to offer products like subadvisory services, software and asset allocation models. In the past, he also served as a visiting professor of finance at UCLA, on the editorial board of the Journal of Portfolio Management and two other journals, and on the product advisory board of the Chicago Board Options Exchange and two other exchanges. He previously developed quantitative asset management products and teams as president of TSA Capital Management (now TSA/Analytic) and as vice president at The Boston Company (now PanAgora), and served as global equity strategist at Salomon Brothers. He graduated summa cum laude from the University of California, Santa Barbara in 1977 in economics, applied mathematics and computer science.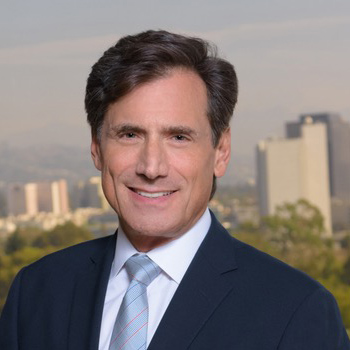 Steven Romick, CFA
Managing Partner & Portfolio Manager
Steven Romick is a Managing Partner of FPA LP, a Los Angeles based investment manager with approximately $26 billion under management in equity, fixed income and alternative strategies. Mr. Romick is a value investor and has managed the nearly $14 billion FPA Crescent Fund since its inception in 1993. Mr. Romick was awarded Morningstar's U.S. Allocation Fund Manager of the Year (2013) and was a nominee for Morningstar's Domestic Manager of the Decade (2009) and Morningstar's U.S. Allocation Alternatives Fund Manager of the Year (2016). His philanthropic involvement includes serving as an International Board Member of the Weizmann Institute of Science and as a member of the Board of Directors of Cedars-Sinai Medical Center. Mr. Romick earned a BS in education from Northwestern University and is a CFA Chartholder.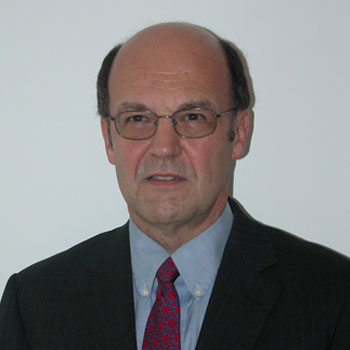 James Williams
Chief Investment Officer
Jim has been the Chief Investment Officer of the J. Paul Getty Trust since December 2002. Prior to this position, Jim spent 3 years as the President of Harbor Capital Advisors and President of the Harbor Family of mutual funds. Prior to joining Harbor, he was manager of the Pension Asset Management department of Ford Motor Company.

Jim serves on the boards of trustees for Ariel Mutual Funds and SEI mutual funds. He is on the board of the Toigo Foundation, which promotes opportunities for minorities in the financial services industry.

Jim has a BS in engineering from the University of Michigan and an MBA in finance from the University of Chicago.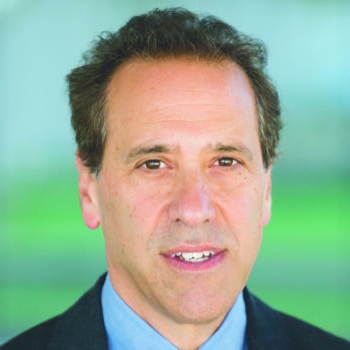 Jon Bosse, CFA
Chief Investment Officer & Co-President
Jon Bosse is Chief Investment Officer and Co-Head of NWQ Investment Management Company, LLC and is a member of the firms's Executive Committee. He also serves as the lead portfolio manager for NWQ's Large Cap Value and Special Equity Strategies. Prior to joining NWQ in 1996, Jon spent 10 years with ARCO Investment Management Company where, in addition to managing a value oriented fund, he was the Director of Equity Research. Previously, he spent four years with ARCO in Corporate Finance.

Jon received his B.A. in Economics from Washington University, St. Louis, where he was awarded the John M. Olin Award for Excellence in Economics, and graduated summa cum laude. He received his M.B.A. from the Wharton Business School at the University of Pennsylvania. In addition, he received his Chartered Financial Analyst designation in 1992 and is a member of the CFA Institute and the Los Angeles Society of Financial Analysts.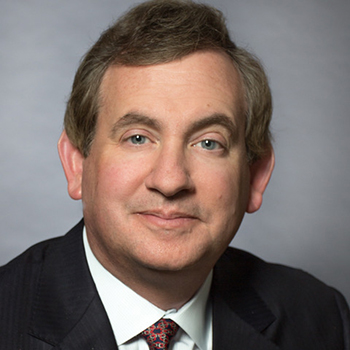 Tad Rivelle
Chief Investment Officer
Tad Rivelle is Chief Investment Officer, Fixed Income, overseeing nearly $165 billion in fixed income assets, including over $95 billion of fixed income mutual fund assets under the TCW Funds and MetWest Funds brands. Prior to joining TCW, Tad served as Chief Investment Officer for MetWest, an independent institutional investment manager that he cofounded. The MetWest investment team has been recognized for a number of performance related awards, including Morningstar's Fixed Income Manager of the Year. Mr. Rivelle was also the co-director of fixed income at Hotchkis & Wiley and a portfolio manager at PIMCO. Tad holds a BS in Physics from Yale University, an MS in Applied Mathematics from University of Southern California, and an MBA from the UCLA Anderson School of Management.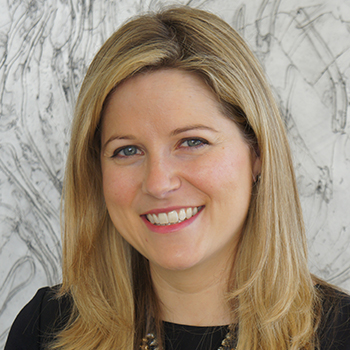 K.C. Krieger, CFA
Chief Investment Officer
Katharine "K.C." Krieger, CFA, is the Chief Investment Officer of The Broad Foundations. Working closely with founder Eli Broad and the foundations' investment committee, she manages $2.5 billion in assets for The Eli and Edythe Broad Foundation and The Broad Art Foundation—as well as overseeing the Broad family's personal investments. In this role, K.C. leads asset allocation, manager due diligence and investment selection across asset classes. Before joining Broad, K.C. was a senior consulting associate with Cambridge Associates, an investment advisor to non-profit institutions and high-net-worth families. K.C. is a CFA® charterholder and graduated with a B.A. in Economics magna cum laude from Colby College, where she was elected to Phi Beta Kappa, was a George F. Baker Scholar and received the Christian A. Johnson Award in Economics. K.C. and her husband live in Los Angeles with their three children.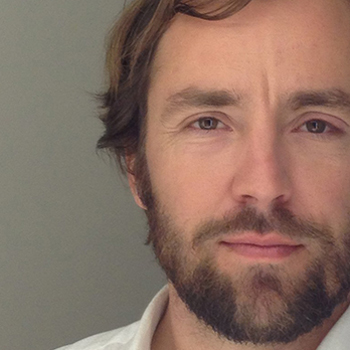 Meb Faber
Co-Founder & Chief Investment Officer
Meb Faber is a co-founder and the Chief Investment Officer of Cambria Investment Management. Faber is the manager of Cambria's ETFs, separate accounts and private investment funds. Mr. Faber has authored numerous white papers and three books: Shareholder Yield, The Ivy Portfolio, and Global Value. He is a frequent speaker and writer on investment strategies and has been featured in Barron's, The New York Times, and The New Yorker. Mr. Faber graduated from the University of Virginia with a double major in Engineering Science and Biology.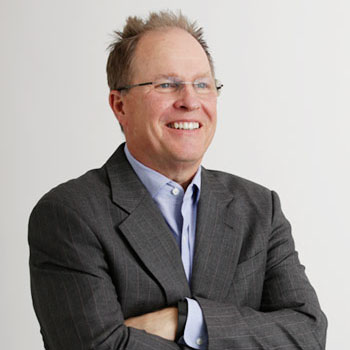 Doug Foreman, CFA
Chief Investment Officer
Doug Foreman is Chief Investment Officer, Portfolio Manager, and a member of the Executive Management Committee at Kayne Anderson Rudnick. He has approximately 29 years of investment experience. Before joining Kayne Anderson Rudnick in 2011, Mr. Foreman was Director of Equities at HighMark Capital Management and before that he was Group Managing Director and Chief Investment Officer of U.S. equities at Trust Company of the West (TCW). He earned a B.S. in Marine Engineering from The U.S. Naval Academy and an M.B.A. from Harvard University. Mr. Foreman is a Chartered Financial Analyst charterholder.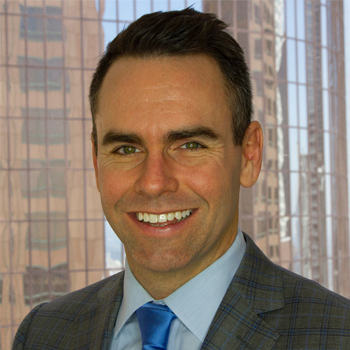 Jeffrey Cleveland
Principal & Chief Economist
Jeffrey Cleveland is a Principal and the Chief Economist at Payden & Rygel. He is responsible for developing views on the US and global economy. His research areas include macroeconomics, central banks and the money markets, money supply, credit cycles, housing, state and local governments and regional economics. Cleveland is a frequent speaker at industry forums and is often quoted in the financial media on topics related to the economy and investing. He frequently appears on CNBC, Bloomberg Television, Fox Business News, Bloomberg Radio and National Public Radio to discuss financial markets and the economy.

Prior to joining Payden & Rygel, Cleveland was a Senior Associate at David Taussig & Associates in Newport Beach, California. Cleveland earned a MA in International Political Economy with an emphasis in international money and finance from Claremont Graduate University, and a BA in Economics/Global Political Economy from Whittier College through the Whittier Scholars Program.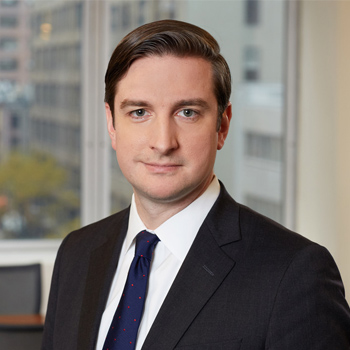 Brian Nick, CAIA
Chief Investment Strategist
Brian Nick, CAIA, is Chief Investment Strategist at Nuveen. In this capacity, he writes and speaks on financial market developments and their implications for investors. he has 15 years experience analyzing economic, equity and fixed income data and development investment strategies to optimize client portfolios. Mr. Nick sits on the Nuveen's Global Investment Committee and works closely with the firm's investment leaders to identify themes and provide insights on events driving market activity, with a long-term view. Previously, he served as Head of Tactical Asset Allocation for UBS Wealth Management Americas and as a senior investment strategist at Barclays Wealth. His analysis and insights are frequently covered by the Associated Press, Bloomberg, Reuters and the Wall Street Journal, and he is a regular guest on CNBC, Bloomberg Television and Radio, Fox Business and National Public Radio. Mr. Nick has a bachelor's degree in economics and government from Dartmouth College and a Master's degree in economics from New York University. He holds the designation of Charter Alternative Investment Analyst (CAIA).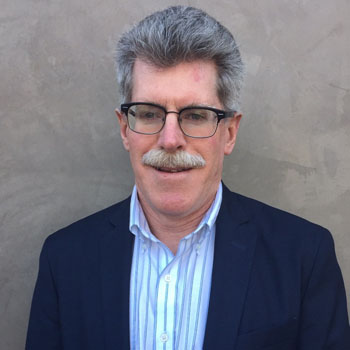 Steven Algert, CFA
Managing Director - Hedge Fund and Credit-related Programs
Steve Algert is Managing Director responsible for the hedge fund and credit-related programs for the J Paul Getty Trust, the $7 billion foundation that operates the Getty Museum in Los Angeles. Previously, Steve was at The Regents of the University of California, where he made the first hedge fund investments and helped oversee public equities. Before that Steve was in the fund of hedge funds group at Citigroup Alternative Investments and in the fixed income risk management and consulting groups at BARRA RogersCasey.

Steve holds a Masters in Public and Private Management from the Yale School of Management and a B.S. from the University of California at Berkeley. He is a CFA and CAIA charter holder.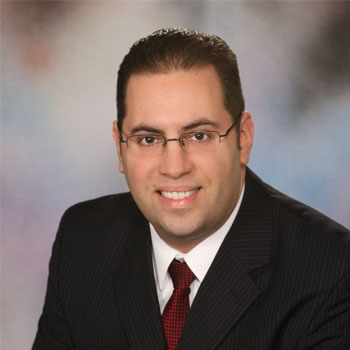 Jeremy Wolfson
Chief Investment Officer
Jeremy Wolfson is Chief Investment Officer for the Los Angeles Water & Power Employee's Retirement Plan, and currently manages the $15 billion dollar Plan. He is responsible for all pension plan asset classes including broad equity, fixed-income, real-estate, private-equity, hedge funds, real return and cash. In addition, he serves on the advisory boards of various private equity and real estate funds. Prior to joining LADWP, Mr. Wolfson worked for the Los Angeles City Treasurer, where he was responsible for actively managing the City's $8 billion dollar fixed-income portfolio and was promoted to Chief Investment Officer. Before joining the public sector, Mr. Wolfson worked for the Bank of America and First Tennessee Bank. In 2010, he was recognized as one of Institutional Investor News' Rising Stars of Public Fund Investion. In 2014, he was nominated by CIO Magazine as a finalist for innovative Plan of the Year. In 2016, he was recognized as one of the Top 30 Pension Fund Chief Investment Officers in the US by The Trusted Insight.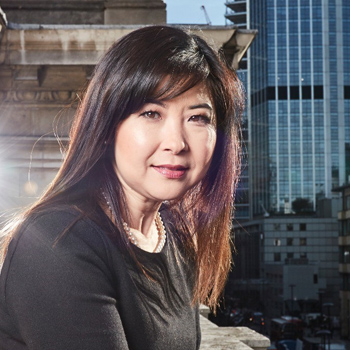 Sandra Ro
Chief Executive Officer
Sandra Ro is CEO of the Global Blockchain Business Council, where she serves the GBBC and blockchain community to foster education and build bridges across enterprises, governments, and start-ups to help fulfill the potential of blockchain technology to solve real world problems.

As a fintech entrepreneur, blockchain/crypto keynote speaker, hackathon judge, crypto trader, angel investor and advisor, Sandra is focused on delivering financial access and products to people and communities using technology to enable next general market infrastructure and financial products.

Ms. Ro was named to the Innovate Finance, Women in Fintech 2016 Power List and holds directorships/founding memberships on several industry boards as well as advises several emerging tech start ups. Previously, she served with Enterprise Ethereum Alliance (EEA) and as a founding member of Post Trade Distributed Ledger Group (PTDL), and founding member of Linux Foundation's Hyperledger.

Ro holds a M.B.A. in Finance from the London Business School and a double B.A. degree in History and Studies in the Environment from Yale University.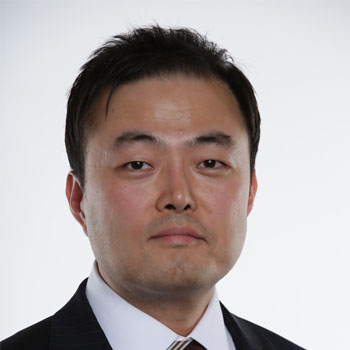 Allen Kim, CFA
Director of Manager Research and Investment Solutions
Allen Kim is currently the Director of Manager Research and Investment Solutions of Kayne Anderson Rudnick Investment Management. He has approximately 19 years of experience in the investment management industry. Before joining Kayne Anderson Rudnick in 2014, Allen was Director of Investment Manager Due Diligence for Genworth Financial Asset Management where he lead the due diligence team. He also spent 10 years of his career at ING working in a variety of roles among which was the Investment Research Director. He graduated from The George Washington University and earned his M.B.A. in Finance from Carnegie Mellon University. Allen has the Chartered Financial Analyst designation (CFA) and is a member of the CFA Society of Los Angeles.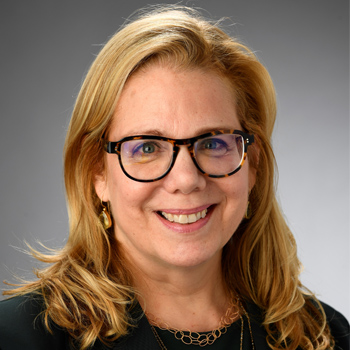 Cathy Hepworth, CFA
Managing Director and Co-Head of PGIM Fixed Income's Emerging Markets Debt Team
Cathy L. Hepworth, CFA, is a Managing Director and Co-Head of PGIM Fixed Income's Emerging Markets Debt Team. Ms. Hepworth co-founded the Firm's emerging markets debt management effort with David Bessey in 1995. Previously, Ms. Hepworth was an analyst in the credit unit group of the Firm's Capital Management Group, focusing on various sovereign, financial and corporate sectors. Prior to joining the Firm in 1989, she held analyst positions at Bankers Trust, Merrill Lynch, and Golembe Associates. Ms. Hepworth received a BSFS from Georgetown University, School of Foreign Service. She holds the Chartered Financial Analyst (CFA) designation.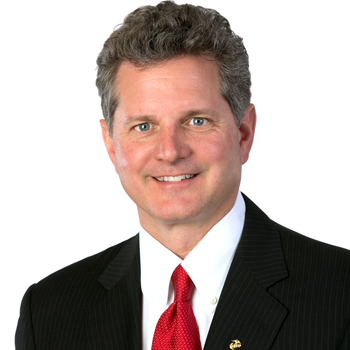 Rick Ferri, CFA
Founder and CEO, Core-4 Investing
Richard A. Ferri, CFA, has over 30-years of experience in the adviser industry including ten years as a financial consultant at two major Wall Street firms. In 1999, Rick founded one of the nation's first low-fee portfolio management companies. He grew assets under management to over $1.5 billion before selling to a private equity investor in 2017. Rick is currently the founder and CEO of Core-4 Investing, a model portfolio company, and maintains an hourly fee-only practice under Ferri Investment Consulting.

Rick graduated from the University of Rhode Island with a Bachelor of Science Degree in Business Administration and from Walsh College with a Master of Science Degree in Finance. He became a CFA charterholder in 1994.

Rick has published extensively on the benefits of low-cost investing including several books and papers on index funds, ETFs and asset allocation. His latest book project is titled "The Education of an Index Investor," which takes readers on a mind-expanding journey from darkness to enlightenment and well beyond. Rick also publishes regularly on Forbes.com and RickFerri.com. He's the creator and host of the "Bogleheads On Investing" podcast, a program sponsored by the John C. Bogle Center for Financial Literacy, a 501(C)3 organization dedicated to helping individuals learn to invest better.

Last, Rick is a retired Marine Corps Officer. He flew fighter aircraft off aircraft carriers while on active duty and was the Commanding Officer of an auxiliary recruiting unit while serving in the reserves.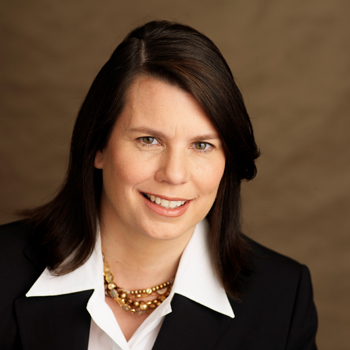 Jane Buchan, PhD, CAIA
CEO and Co-CIO, Martlet Asset Management
Jane Buchan, PhD, CAIA, is Chief Executive Officer and Co-Chief Investment Officer of Martlet Asset Management responsible for firm strategy, organization and performance. Martlet is based in Newport Beach, CA and was founded in July 2018. The firm's strategies include alternative risk premia and developing liquid strategies with a focus on fixed income.

Prior to this, Ms. Buchan founded and led Pacific Alternative Asset Management Company (PAAMCO), a Fund of Hedge Funds focused on institutional investors for 18 years. Under her leadership as CEO, PAAMCO grew to $24 billion AUM at the end of 2016. PAAMCO merged with Prima KKR in July 2017. As of June 30, 2017, PAAMCO Prisma had $32 billion in AUM, the third largest fund of fund firms globally*.

Jane began her career at J.P. Morgan Investment Management in the Capital Markets Group where she was trained in quantitative fixed income portfolio management. She has been an Assistant Professor of Finance at the Amos Tuck School of Business at Dartmouth. She recently served as chairwoman of the board for the Chartered Alternative Investment Analyst Association (CAIA) and is a member of the Advisory Board for the Master of Financial Engineering Program at UCLA Anderson School of Management.

Jane holds both a PhD and an MA in Business Economics (Finance) from Harvard University. She earned a BA in Economics from Yale University. Jane has thirty-three years of experience in investment management and portfolio construction with institutional investors.

*According to InvestHedge as of June 2017, published Sept 2017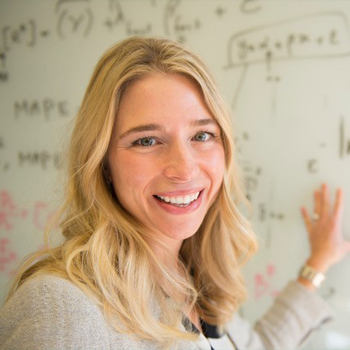 Andrea Eisfeldt, PhD
Laurence D. and Lori W. Fink Endowed Chair in Finance, UCLA Anderson School of Management
Andrea Eisfeldt is the Laurence D. and Lori W. Fink Endowed Chair in Finance at the UCLA Anderson School of Management. Professor Eisfeldt is known for her research documenting the relationship between financial markets and the macroeconomy, with an emphasis on fixed income and banking.

Her research has been twice been awarded an Amundi Smith Breeden prize in the Journal of Finance. Her work has also been awarded the Jensen Prize in the Journal of Financial Economics, and grants from the National Science Foundation Grant and the Banque du France. She is a research associate at the National Bureau of Economic Research, and serves as an Associate Editor at the Journal of Finance, the Journal of Monetary Economics, American Economic Journal: Macroeconomics, and the Review of Economic Dynamics.

She served as a founding Board member, and as President, of the Macro Finance Society, and currently serves on the board of the American Finance Association. In the private sector, Eisfeldt was Chief Economist at Structured Portfolio Management, and consultant on fixed income strategies for AQR.

Eisfeldt earned a B.S. with highest honors from the College of Commerce at the University of Illinois at Urbana-Champaign, and received her M.A. and Ph.D. in economics from the University of Chicago.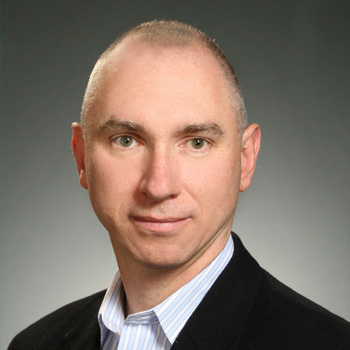 Roberto Rigobon, PhD
Society of Sloan Fellows Professor of Management, MIT Sloan School of Management
Roberto Rigobon is the Society of Sloan Fellows Professor of Management and a Professor of Applied Economics at the MIT Sloan School of Management. He is also a research associate of the National Bureau of Economic Research, a member of the Census Bureau's Scientific Advisory Committee, and a visiting professor at IESA.

Roberto is a Venezuelan economist whose areas of research are international economics, monetary economics, and development economics. Roberto focuses on the causes of balance-of-payments crises, financial crises, and the propagation of them across countries—the phenomenon that has been identified in the literature as contagion. Currently he studies properties of international pricing practices, trying to produce alternative measures of inflation. He is one of the two founding members of the Billion Prices Project, and a co-founder of PriceStats. Roberto joined the business school in 1997 and has won both the "Teacher of the Year" award and the "Excellence in Teaching" award at MIT three times.

He received his PhD in economics from MIT in 1997, an MBA from IESA (Venezuela) in 1991, and his BS in Electrical Engineer from Universidad Simon Bolivar (Venezuela) in 1984. He is married with three kids.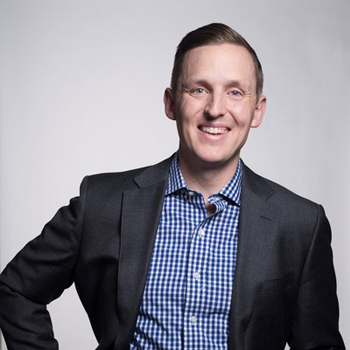 Ben Johnson, CFA
Director, Global ETF and Passive Strategies Research, Morningstar
Ben Johnson, CFA, is director of global ETF and passive strategies research. Before assuming his current role, he was director of ETF research for Europe and Asia. He also previously served as a senior equity analyst, covering the agriculture and chemicals industries. Before joining Morningstar in 2006, he worked as a financial advisor for Morgan Stanley.

Johnson holds a bachelor's degree in economics from the University of Wisconsin. He also holds the Chartered Financial Analyst® designation. In 2015, Fund Directions and Fund Action named Johnson among the 2015 Rising Stars of Mutual Funds.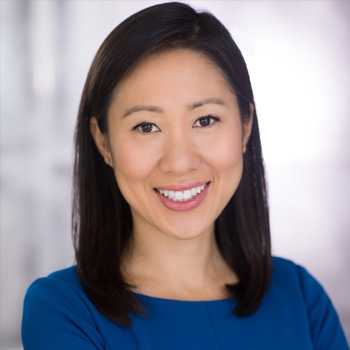 Susan Yun Lee
Managing Director of Investments, The Broad Foundations
Susan Yun Lee is the Managing Director of Investments of The Broad Foundations, where she manages $2.5 billion in assets for The Eli and Edythe Broad Foundation and The Broad Art Foundation, as well as the Broad family's personal investments.

Previously, Susan was a Partner at Angeles Investment Advisors, where she founded and led a multi-billion dollar private equity, private credit, and venture capital investment practice and advised endowments and foundations on overall portfolio asset allocation and implementation strategies across asset types. Before that, Susan was a private equity investor at Black Canyon Capital and Vintage Capital Partners, where she made direct investments in private companies and worked with portfolio companies on growth and capital financings. She began her career in strategy consulting at Bain & Company and strategy and mergers and acquisitions at The Walt Disney Company.

Susan has an MBA from Harvard Business School where she earned honors and was a Toigo Fellow. She earned a B.A. in economics from Stanford University, where she graduated Phi Beta Kappa and was awarded the Rosamond Bacon Scholarship for leadership, the Anderson Scholarship for academic achievement, and Omicron Delta Epsilon for excellence in Economics. She was named one of the top 40 NextGen by Chief Investment Officer in 2018 and one of the top 30 Family Office Rising Stars by TrustedInsight in 2017. Susan is a Board Member of the Boys and Girls Club Venice and lives in Los Angeles with her husband and two children.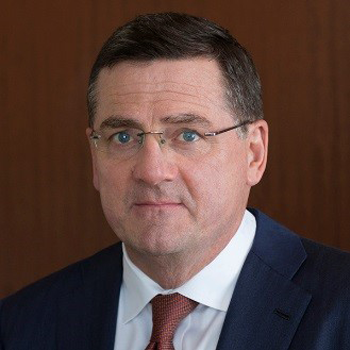 Stephen L. Deschenes
Research and Development Director, Capital Group
Stephen L. Deschenes is a research and development director at Capital Group, home of American Funds. He has 26 years of investment industry experience and has been with Capital Group for seven years. Earlier in his career at Capital, he was a client analytics director, a senior product development manager in investment services and a senior business manager of defined contribution. Prior to joining Capital, he was the general manager for the retirement income solutions division at Sun Life Financial. Before that, he was chief marketing officer for retirement income at MassMutual Financial Group, and product development and marketing lead for defined contribution at Fidelity Investments. Additionally, Steve is a founder of the online financial advice site mPower (now part of Morningstar), which pioneered investment advice in 401(k) plan administration. He holds a bachelor's degree in psychology and social relations from Harvard University graduating magna cum laude. Steve is based in Los Angeles.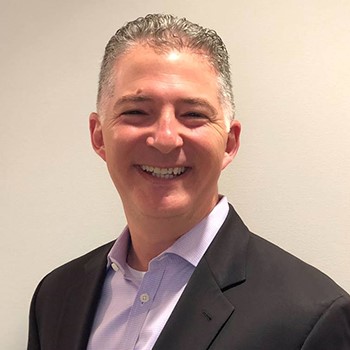 Vincent Calcagno
CEO, Agile Fund Solutions, LLC.
Vincent Calcagno is the CEO of Agile Fund Solutions, LLC. Vincent specializes in operational, financial, accounting, tax and consulting for hedge funds, private equity funds, venture capital funds, fund of funds, investment advisors and family offices that sponsor these products. Leveraging his extensive operational experience from his dealings in the private and public sector of the financial services industry, he has both operated and advised entities on business structure and strategy, as well as the management of financial, operational and tax matters. Vincent has also previously led KPMG's Alternative Investments practice in Los Angeles, and prior to transitioning to KPMG as part of their strategic transaction with Rothstein Kass, held leadership roles as a member of Rothstein Kass' Executive Committee, head of their San Francisco office, and Beverly Hills office Principal-in-Charge.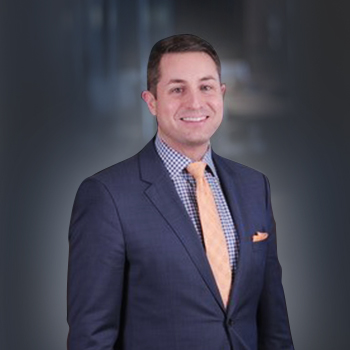 Sean Morris
Managing Director, Head, Institutional Partners and Co-Investors Group
Sean Morris is a Managing Director and Head of the Institutional Partners and Co-Investors Group. In this capacity, he leads a team working directly with family offices, RIAs, endowments and foundations, pensions and other strategic investors. Prior to joining CIM, Mr. Morris was Senior Vice President and National Sales Director at Cole Capital, where he managed the external sales team, facilitated relationships with financial advisors and served as a key speaker for due diligence and industry events. Mr. Morris has also served as Senior Vice President and National Sales Manager at Sun Life Financial, running the firm's independent broker- dealer channel. He also held management and sales positions at Lincoln Financial and AIG SunAmerica. Mr. Morris earned a Bachelor of Science in Management from Villanova University. He holds FINRA Series 7, 24 and 63 licenses.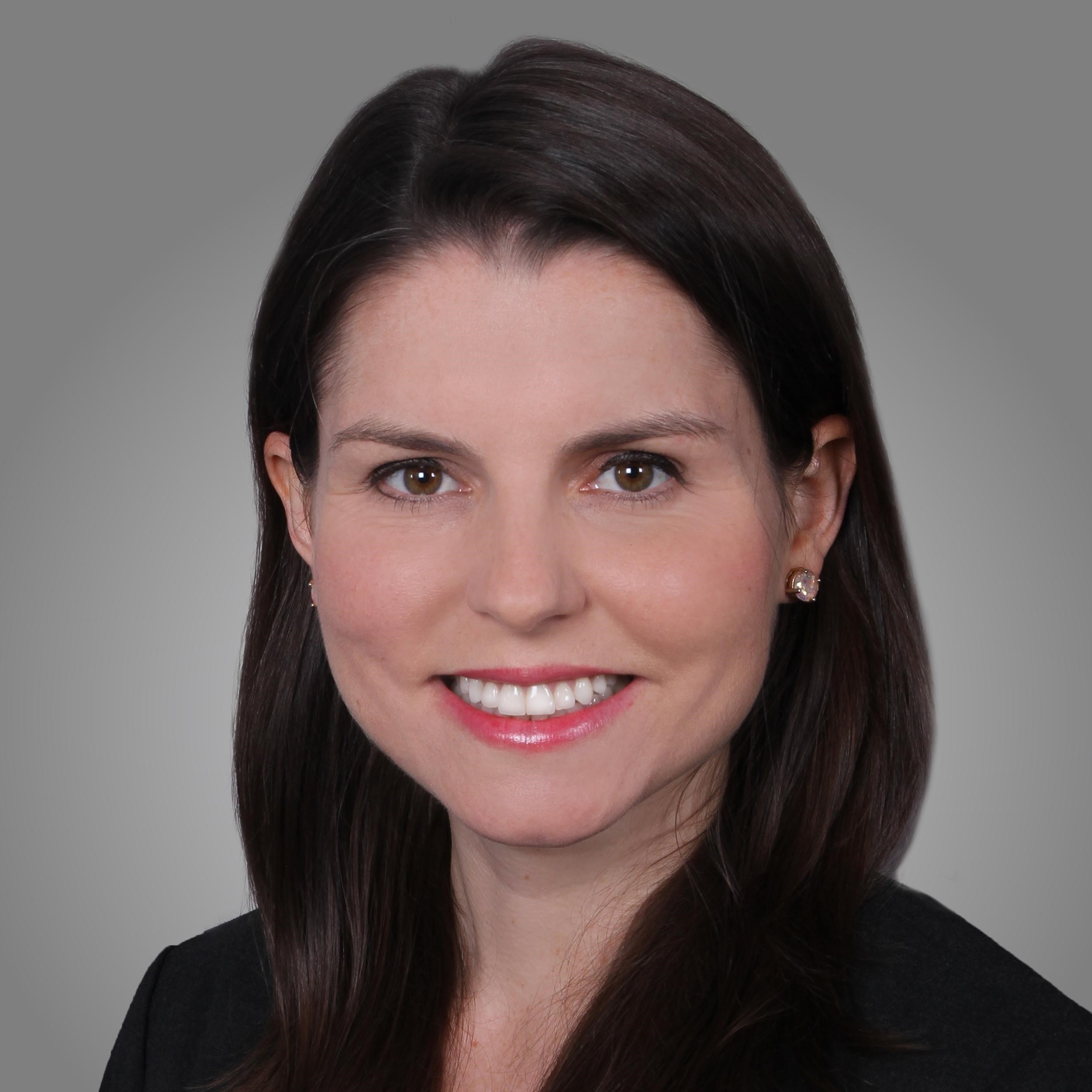 Kaitlin Bergan
Vice President, BlackRock
Kaitlin Bergan is a member of BlackRock's Institutional Client Business and is responsible for driving institutional product strategy around Sustainable solutions and Multi-Asset strategies.
Prior to joining BlackRock, Ms. Bergan headed Investor Relations at G2 Investment Partners, a New York based hedge fund, where she was responsible for asset raising, relationship management and client strategy. Previously, she held roles in asset management investor relations and communications in London and New York. Ms. Bergan earned a BA in History, with Honours, from the University of Oxford and she holds an M.Sc. from the London School of Economics. Based in New York, Kaitlin is a mentor with BlackRock's Read Ahead program and serves on the Rising Leaders Council of New York Cares.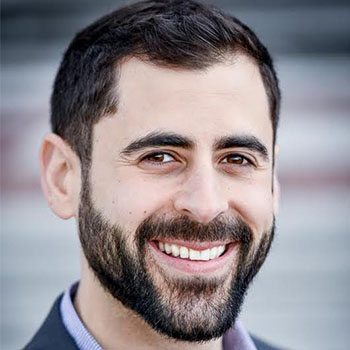 Ophir Bruck
US Network Manager, Principles for Responsible Investment
Ophir Bruck is a US Network Manager at the Principles for Responsible Investment (PRI). The PRI is the world's leading proponent of responsible investment, with a global network of more than 2,300 institutional investors and service providers across 60 countries representing over $82 trillion in assets. The PRI works to understand the investment implications of environmental, social and governance (ESG) factors, and to support its signatories with the incorporation of these factors into investment and ownership decisions to better manage risk, enhance returns and promote a more sustainable global financial system. Ophir leads the PRI's network and initiatives in the western United States. Prior to joining the PRI, Ophir was an analyst at the University of California Office of the Chief Investment Officer, where he co-led the development and implementation of a responsible investment framework for the university system's endowment, pension and working capital assets.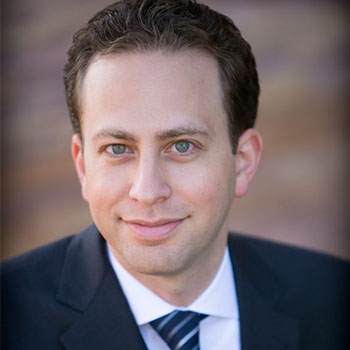 Michael Buchman
Vice President & Co-Chief Investment Officer, Conrad N. Hilton Foundation
Michael Buchman co-manages, with Yatin Patel, the Conrad N. Hilton Foundation's investment team and portfolio. Prior to joining the Hilton Foundation, Buchman worked in the areas of finance, real estate, and law at Broadway Partners, Citigroup Global Investment Bank, and the law firms of Fried Frank Harris Shriver & Jacobson, and Skadden Arps Slate Meagher & Flom. Buchman received a juris doctorate degree from the University of Pennsylvania Law School and a Master of Business Administration degree, and a bachelor's degree in economics, both from The Wharton School at the University of Pennsylvania.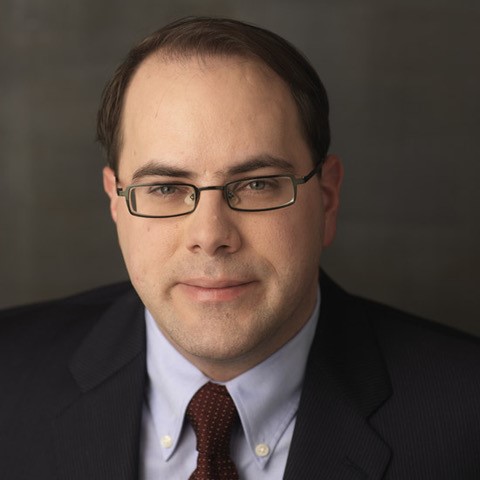 Brad Rowe, CFA
Co-Director of Research, Los Angeles Capital
Brad Rowe is Co-Director of Research, and is responsible for overseeing all functions of the Research department which includes: model development, risk management and factor research. Mr. Rowe spent many years with the factor research group defining, constructing, and evaluating the factors used in the Dynamic Alpha Model. In addition, Mr. Rowe has contributed to factor forecasting and the firm's model evaluation process. Research in this area includes studying model performance, assessing time varying factor exposures, and examining the investment horizon and turnover of model portfolios.
Prior to joining Los Angeles Capital, Mr. Rowe attended the University of Wisconsin and was a member of the Applied Securities Analysis program. Mr. Rowe is a member of the Investment Committee and is a CFA charterholder.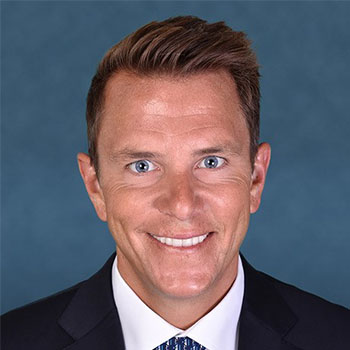 Jason Duko
Partner & Portfolio Manager, U.S. Liquid Credit, Ares Credit Group
Jason Duko is a Partner and Portfolio Manager of the U.S. Liquid Credit in the Ares Credit Group, where he is primarily responsible for managing Ares' U.S. bank load credit strategies. Duko also serves as Vice President of the Ares Dynamic Credit Allocation Fund, Inc. and is a member of the Ares Credit Group's U.S. Liquid Credit Investment Committee. Prior to going Ares, he was a Portfolio Manager at PIMCO and an Associate Portfolio Manager at Lord Abbett & Co. LLC. Mr. Duko holds a Bachelor of Sc. from Arizona State University in Finance, where he was a Barrett Honors College Graduate.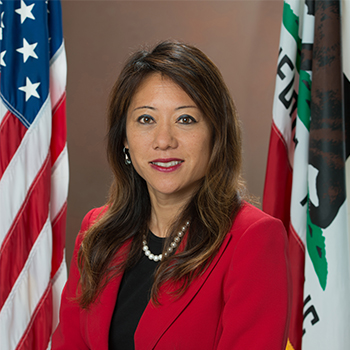 Fiona Ma, CPA
California State Treasurer
Fiona Ma was elected as California's 34th State Treasurer in November of 2018, receiving 7.8 million votes, more than any other candidate for treasurer in state history. Ma, a certified public accountant, serves as California's head banker, providing transparency and oversight for the government's investment portfolio and accounts as well as managing the state's $92 billion in financial assets. Ma previously served as chair and vice chair of the California State Board of Equalization from 2015 to 2019, representing more than nine million taxpayers. There, she led historic reforms to increase efficiency and transparency at the agency. She also served on the California Assembly from 2006 to 2012, passing landmark legislation to ban toxic chemicals in children's toys, protect small business owners and expand opportunities for homeowners. As a state legislator, she was the first and only Asian-American woman ever elected as Assembly Speaker Pro Tempore, the second-highest ranking office in the Assembly. She also previously served as a San Francisco supervisor, where she championed a human rights campaign to end human trafficking in massage parlors and shut down prostitution rings. She led the effort to create the city's Disadvantaged Business Enterprise program to empower small businesses to more easily participate in public works projects. She has chaired the Assembly Select Committee on Domestic Violence, championing legislation to protect victims of domestic violence. From 1989 to 1993, Ma worked for Ernst & Young before starting her own accounting practice in San Francisco. Ma holds a bachelor's degree in accounting from the Rochester Institute of Technology, a master's degree in taxation from Golden Gate University and an MBA from Pepperdine University. Ma serves on the board of California Women Lead, is a member of the Screen Actors Guild and a California Film Commissioner. She is married to Jason Hodge, a full-time firefighter and Oxnard Harbor Commissioner.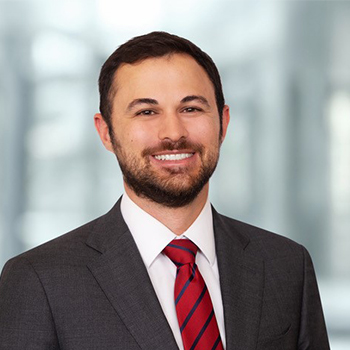 Daniel Ismail, CFA
Analyst, Green Street Advisors
Daniel Ismail, CFA is the lead analyst for Green Street's office team. His research contributions include initiating coverage of JBG Smith (the spinoff of Vornado's D.C. assets), deep dives into West Coast office market health, and extensive work on Gateway vs. Non-Gateway markets and office leasing economics. Daniel started his career with Green Street as a research intern during graduate school. He has a strong background in fundamental research, asset allocation, commercial real estate, and investment manager due diligence. Daniel is a member of the Urban Land Institute (ULI), contributing as a member on the Industrial and Office Park Development Council. Prior to joining Green Street in 2016, Daniel was an investment analyst at the Automobile Club of Southern California, where he covered equity and fixed income investments for insurance, pension, and corporate portfolios. Daniel earned an MBA from the Anderson School of Management at the University of California, Los Angeles. He graduated with a Bachelor of Arts in Business Administration and a concentration in Accounting and Finance from California State University, Fullerton. Daniel is a CFA Charterholder.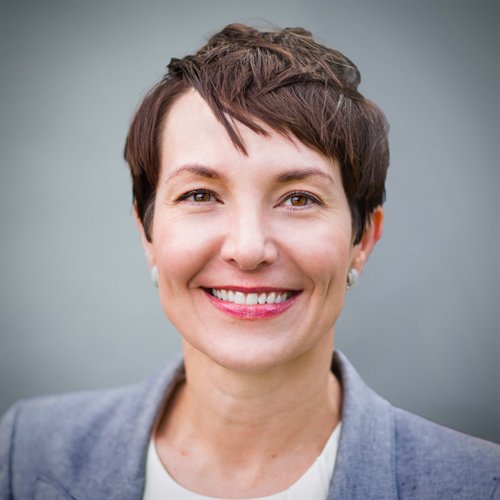 Jani Venter
Executive Director - Fund Management, J.P. Morgan Asset Management
Jani Venter, Executive Director, is a member of the Fund Management Team for J.P. Morgan's private real estate strategies for defined contribution programs. Prior to joining J.P. Morgan Asset Management, Jani was an Associate Partner in the Real Estate practice at Aon Hewitt Investment Consulting. She led the research and development of private real estate solutions for DC plans in addition to portfolio construction and management for DB clients. Jani has authored publications and industry whitepapers on daily priced private real estate solutions, the analysis of fund style classifications and real estate derivative strategies.
Jani serves as co-Chair for PREA's DC Affinity Group, the group educates the broader industry on the benefits of including private real estate in DC plans.
Jani holds a Master of Science in Real Estate Development from MIT and Bachelor degrees in both Building Science and Architecture from The University of Port Elizabeth, South Africa.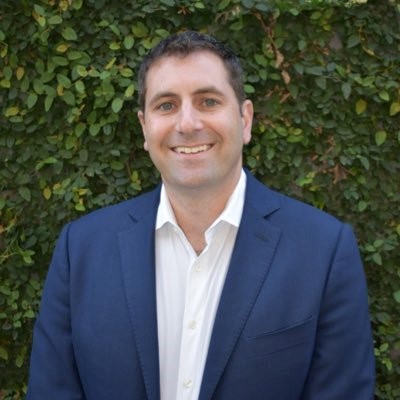 Jeff Dorman, CFA
CIO - Arca Funds
In his role at Arca Funds, Jeff leads the investment committee and is responsible for portfolio sizing, trading and risk management.
Jeff has over 17 years of trading and asset management experience at leading firms including Merrill Lynch and Citadel Securities, where he oversaw trading of over $100 million in proprietary capital. Jeff also served as COO of Harvest Exchange, a FinTech company that is widely utilized by asset managers and investors. Jeff is a CFA charterholder and holds a BA in Finance and Economics from Washington University in St. Louis.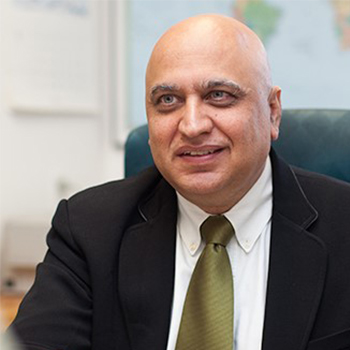 Dr. Bhagwan Chowdhry, PhD
Professor of Finance - UCLA Anderson School of Management
Professor of Finance Bhagwan Chowdhry began his teaching career at UCLA Anderson in 1988. Here he found "an opportunity to work with and learn from outstanding faculty colleagues and an ability to work with students on projects that will make a difference in the world." During his tenure he has also been a visiting professor and lecturer at a variety of institutions, including the University of Chicago, University of Illinois at Chicago, the Hong Kong University and Technology, and the Indian School of Business. He is a current visiting scholar at the Stellar Development Foundation.
His research interests are in international finance and corporate finance and strategy, topics on which he has published several papers in economic and finance journals. He has served on the editorial boards of a number of finance and economic journals, including Journal of Political Economy, and has organized and taught executive education programs on financial derivatives, corporate risk management and valuation in Los Angeles, Singapore, Hong Kong, Mumbai, and Hyderabad.

Professor Chowdhry is a frequent conributor to the Huffington Post and is the co-founder (with Professor Ivo Welch) and executive editor of a new publication, Finance & Accounting Memos (FAMe), that makes academic research more accessible for MBA and Ph.D. students, journalists, policy makers and other academics.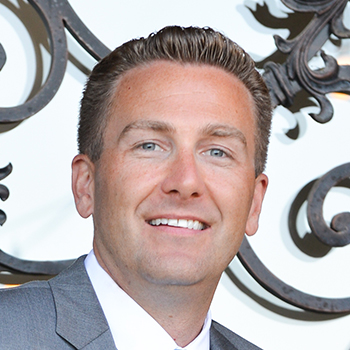 John Burnett
Co-Founder & Head of BD and Strategy - Omniex
John is a Co-Founder of Omniex and heads Strategy and Business Development for their institutional crypto-asset investment & trading platform. Prior to Omniex, John was a Managing Director at State Street Bank within the Emerging Technologies Center. As State Street's global lead for all blockchain and crypto-assets initiatives, John led all internal and external efforts including strategy for the newly emerging crypto-asset class.

Previously he was a Director at American Express where he was focused on competitive and marketplace strategy. John led AMEX's initial deep-dive analysis into bitcoin and other cryptocurrencies in 2013 on behalf of AMEX's CEO and Board of Directors. Previously he was in management consulting at both Booz Allen Hamilton and Opera Solutions, a firm founded by former McKinsey partners focused on data and analytics for financial services companies. In his last years in consulting he led business development efforts to create new capabilities in data and analytics for target and existing clients.

John holds a BA and MA in Economics from UC Santa Barbara and an MBA from Tuck school at Dartmouth.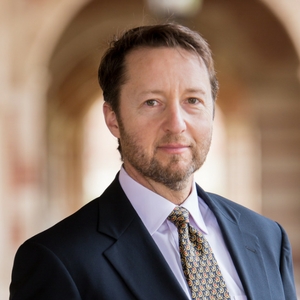 Jan Brzeski
Managing Director & CIO - Arixa Capital
Jan Brzeski is the Managing Director and Chief Investment Officer of Arixa Capital and Crosswind Financial, which together are among California's leading private real estate lenders. Mr. Brzeski founded Arixa Capital in 2006 and has participated in more than 900 real estate transactions, ranging in value from $100,000 to over $20 million per transaction, including more than 800 transactions in co-mingled discretionary investment funds operated by Arixa or Crosswind. Prior to forming Arixa Capital, Mr. Brzeski was Vice President of Acquisitions at Standard Management Company, a private commercial real estate investment firm. Mr. Brzeski holds a B.A. in physics from Dartmouth College and an M.A. in economics (PPE) from Oxford University.