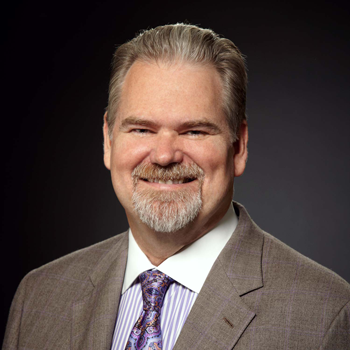 Rob Arnott
Founder and Chairman of the Board - Research Affiliates
Rob Arnott is the founder and chairman of the board of Research Affiliates, a global asset manager dedicated to profoundly impacting the global investment community through its insights and products. The firm creates investment strategies and tools based upon award-winning research, and delivers these solutions in partnership with some of the world's premier financial institutions. Rob plays an active role in the firm's research, portfolio management, product innovation, business strategy and client facing activities. With Chris Brightman, he is co-portfolio manager on the PIMCO All Asset and All Asset All Authority funds and the PIMCO RAE™ funds.

Over his career, Rob has endeavored to bridge the worlds of academic theorists and financial markets, challenging conventional wisdom and searching for solutions that add value for investors. He has pioneered several unconventional portfolio strategies that are now widely applied, including tactical asset allocation, global tactical asset allocation, tax-advantaged equity management, and the Fundamental Index™ approach to investing. His success in doing so has resulted in a reputation as one of the world's most provocative practitioners and respected financial analysts.

In 2002, Rob founded Research Affiliates as a research-intensive asset management firm intent on delivering innovative and impactful products and insights. Using a unique business model, Research Affiliates delivers investment solutions globally in partnership with leading financial institutions. Rob served as chairman and CEO from 2002 to 2018.

Prior to establishing Research Affiliates, Rob managed two asset management firms. As chairman of First Quadrant, LP, he built up the former internal money manager for Crum & Forster into a highly regarded quantitative asset management firm. He also was global equity strategist at Salomon Brothers (now part of Citigroup), the founding president and CEO of TSA Capital Management (now part of Analytic Investors, LLC), and a vice president at The Boston Company.

Rob has published more than 130 articles in such journals as the Journal of Portfolio Management, Harvard Business Review, and Financial Analysts Journal, where he also served as editor in chief from 2002 through 2006. In recognition of his achievements as a financial writer, Rob has received seven Graham and Dodd Scrolls, awarded annually by CFA Institute to the top Financial Analysts Journal articles of the year. He also has received four Bernstein Fabozzi/Jacobs Levy awards from the Journal of Portfolio Management. He is co-author of The Fundamental Index: A Better Way to Invest (Wiley 2008).

Rob Arnott received a BS summa cum laude in economics, applied mathematics, and computer science from the University of California, Santa Barbara.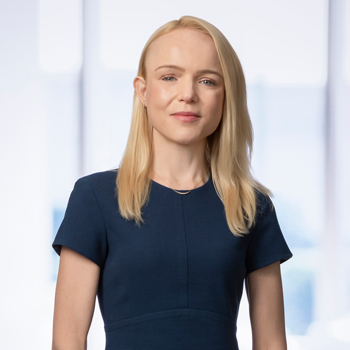 Erin Browne
Managing Director and Portfolio Manager - PIMCO
Erin Browne is a managing director and portfolio manager in the Newport Beach office, focusing on asset allocation strategies. In her role, she manages PIMCO's multi-asset strategies and has served as a rotating member of the Investment Committee. Prior to joining PIMCO in 2018, Ms. Browne was a managing director and head of asset allocation at UBS Asset Management, helping to drive the firm's macro research, capital market assumptions, tactical asset allocation, and strategic asset allocation views across asset classes. Previously, she was head of macro investments at UBS O'Connor, a multi-strategy hedge fund manager, and a global macro portfolio manager at Point72 Asset Management. Ms. Browne has also held roles at Citigroup, Moore Capital Management and Neuberger Berman, and she began her career at Lehman Brothers. She has 18 years of investment experience and holds a bachelor's degree in economics from Georgetown University.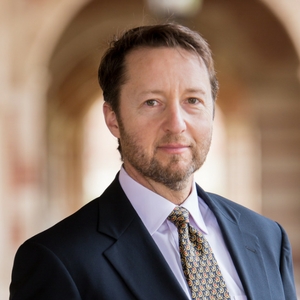 Jan Brzeski
Managing Director & CIO - Arixa Capital
Jan Brzeski is the Managing Director and Chief Investment Officer of Arixa Capital and Crosswind Financial, which together are among California's leading private real estate lenders. Mr. Brzeski founded Arixa Capital in 2006 and has participated in more than 900 real estate transactions, ranging in value from $100,000 to over $20 million per transaction, including more than 800 transactions in co-mingled discretionary investment funds operated by Arixa or Crosswind. Prior to forming Arixa Capital, Mr. Brzeski was Vice President of Acquisitions at Standard Management Company, a private commercial real estate investment firm. Mr. Brzeski holds a B.A. in physics from Dartmouth College and an M.A. in economics (PPE) from Oxford University.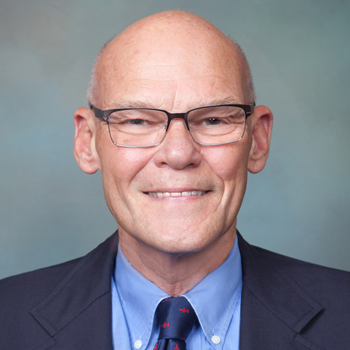 James Carville
Political Icon
James "The Ragin' Cajun" Carville is America's best-known political consultant. His long list of electoral successes evidences a knack for steering overlooked campaigns to unexpected landslide victories and for re-making political underdogs into upset winners.

His winning streak began in 1986, when he managed the gubernatorial victory of Robert Casey in Pennsylvania. In 1987, Carville helped guide Wallace Wilkinson to the governor's seat in Kentucky. Carville continued his winning streak with a win in New Jersey with Frank Lautenberg elected to the US Senate. He next managed the successful 1990 gubernatorial campaign of Georgia's Lieutenant Governor Zell Miller, including a tough primary win over Atlanta mayor Andrew Young, and in 1991, Carville – who had already become prominent in many political circles – drew national attention when he led Senator Harris Wofford from 40 points behind in the polls to an upset landslide victory over former Pennsylvania Governor and U.S. Attorney General Richard Thornburgh. But his most prominent victory was in 1992 when he helped William Jefferson Clinton win the Presidency.

In recent years, Carville has not been a paid political consultant for many domestic politicians or candidates, instead focusing on campaigns in more than 23 countries around the globe stretching from the continents of South America to Europe to Africa and most recently Asia.

James Carville is also a best-selling author, actor, producer, talk-show host, speaker and restaurateur. His titles include We're Still Right, They're Still Wrong: The Democrats' Case for 2016, Love & War: Twenty Years, Three Presidents, Two Daughters and One Louisiana Home; It's The Middle Class Stupid!; All's Fair: Love, War, and Running for President (with wife Mary Matalin); We're Right, They're Wrong: A Handbook for Spirited Progressives; And the Horse He Rode In On: The People vs. Kenneth Starr; Buck Up, Suck Up... and Come Back When You Foul Up; Had Enough? A Handbook for Fighting Back; Stickin': The Case for Loyalty; his children's book, Lu and the Swamp Ghost; and 2006's Take it Back, 40 More Years: How the Democrats will Rule the Next Generation.

Along with pollster Stanley Greenberg, Carville founded Democracy Corps, an independent, non-profit polling organization dedicated to making government more responsive to the American people.

Carville also serves as a professor of Practice at Tulane University in New Orleans, where he lives with his wife Mary Matalin and their two daughters.
Joshua M. Emanuel, CFA
Chief Investment Officer - Wilshire Funds Management
Joshua M. Emanuel is a Managing Director and the Chief Investment Officer for Wilshire Funds Management and is a member of Wilshire's Board of Directors. Mr. Emanuel rejoined Wilshire in 2015 and has over 18 years of industry experience. In his role, Mr. Emanuel leads the investment activities of Wilshire Funds Management, including asset allocation, manager research, portfolio management, and investment research. From 2010 to May 2015, he served as Chief Investment Officer of The Elements Financial Group, LLC ("TEG"), where he developed and managed a variety of outcome-oriented investment strategies and exchange traded funds. There, Mr. Emanuel also co-developed an innovative technology solution which provides volatility-based risk profiling, risk budgeting, and compliance services to financial advisors and institutions. Prior to his tenure at TEG, Mr. Emanuel served in several roles at Wilshire from 2004-2010, including head of manager research and head of strategy for Wilshire Funds Management. Prior to 2004, Mr. Emanuel was responsible for international manager research for Jeffrey Slocum & Associates, Inc.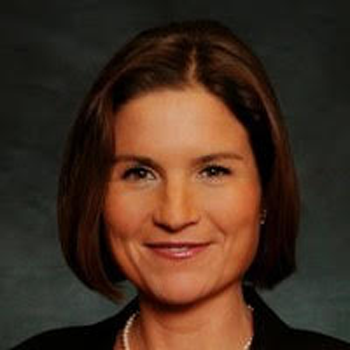 Monica Erickson, CFA
Portfolio Manager - DoubleLine Group
Monica Erickson joined DoubleLine's Global Developed Credit Group in 2009. She is Head of Investment Grade within the group and participates in DoubleLine's Fixed Income Asset Allocation committee. Prior to DoubleLine, Ms. Erickson was a Vice President in the Corporate Bond group at TCW where she was involved in the management of the Firm's corporate credit fixed income and structured products. Previous to TCW, she was a Vice President at Froley, Revy Investment Company for over 15 years, active in managing several convertible strategies. Ms. Erickson holds a BS in Business, summa cum laude from the University of Southern California. She is a CFA® charterholder, a past board member of CFA® Society of Los Angeles, and the current chair of the Charter Recognition committee for the CFA® Society of Los Angeles. Ms. Erickson is also on the Educational Committee of 100 Women in Finance.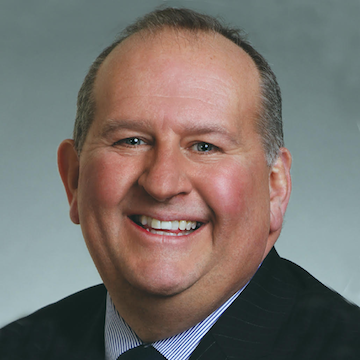 Lee Ferridge
Senior Managing Director & North American head of Multi-Asset Strategy - State Street Global Markets
Lee Ferridge is a senior managing director and the North American head of Multi-Asset Strategy for State Street Global Markets. Mr. Ferridge and his team formulate foreign exchange, fixed income and equity market views for State Street's range of clients using unique proprietary flow indicators. In 2017, he and his team were voted first for macro strategy in North America by Euromoney magazine. Lee has a BS degree in economics and business economics and a master's degree in quantitative finance.
Jonathan Grabel
CIO - Los Angeles County Employees Retirement Association (LACERA)
Jonathan Grabel is the CIO for the Los Angeles County Employees Retirement Association (LACERA). Mr. Grabel manages a $59 billion defined benefit pension fund on behalf of LACERA's 170,000 active and retired members. He also oversees the investments for the LACERA-administered $1.3 billion healthcare benefits program. Prior to LACERA, Mr. Grabel was the CIO for New Mexico PERA. Previously, he was a general partner at Baker Capital, a New York-based private equity firm. Earlier in his career, Mr. Grabel was an investment banker. Mr. Grabel received his BS in economics from the University of Pennsylvania Wharton School of Business and his MBA from the University of Chicago Booth School of Business. He is a CPA.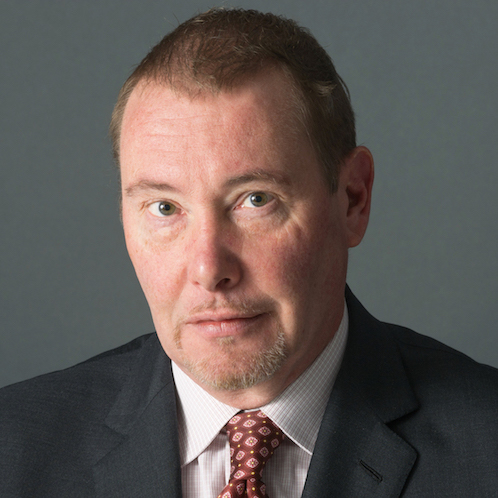 Jeffrey Gundlach
CEO - DoubleLine
Jeffrey Gundlach is CEO of DoubleLine. In 2011, he appeared on the cover of Barron's as "The New Bond King." In 2013, Institutional Investor named him "Money Manager of the Year." In 2012, 2015 and 2016, he was named one of "The Fifty Most Influential" in Bloomberg Markets. In 2017, he was inducted into the FIASI Fixed Income Hall of Fame. Mr. Gundlach is a summa cum laude graduate of Dartmouth College, with degrees in Mathematics and Philosophy.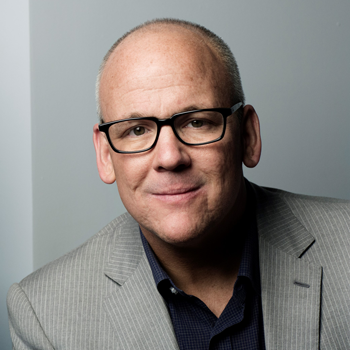 John Heilemann
Editor in Chief and Co-Founder, Recount Media; Creator and Host, The Circus on Showtime; National Affairs Analyst, NBC News and MSNBC; Co-Author, New York Times Best Sellers Game Change and Double Down
John Heilemann has covered politics, business and their intersection for the past three decades in America and abroad. He is a co-founder of Recount Media and the editor-in-chief of The Recount, a new platform for short-form video covering politics. He is a co-host and executive producer of The Circus, the heralded weekly political documentary series now in its fifth season on Showtime. Heilemann is also national affairs analyst for NBC News and MSNBC, where he appears regularly on Morning Joe, The Last Word, Deadline: White House, The 11th Hour and other programs.

In addition to his work on television, Heilemann is an acclaimed writer who has co-authored two of the most successful and influential books in history on presidential politics: the New York Times No. 1 best sellers Game Change and Double Down, which are widely seen as the definitive accounts of the 2008 and 2012 elections, respectively. A runaway worldwide sensation, reprinted in nine languages, Game Change was adapted by HBO Films into a movie of the same name, which debuted in 2012 and went on to win five Emmy Awards, three Golden Globes, and a Peabody Award.

During the 2016 election season, Heilemann served as a managing editor of Bloomberg Politics and host of MSNBC and Bloomberg TV's daily political news and analysis program With All Due Respect. Prior to joining Bloomberg, he was New York magazine's national affairs editor and columnist, and before that a staff writer for The New Yorker, Wired, and The Economist, exploring the corridors of power from Washington to Wall Street to Silicon Valley. His magazine writing has also appeared in Vanity Fair, GQ, TIME, The New Republic, and The Washington Monthly, and been anthologized in The Best American Political Writing and The Best American Crime Writing. His first book, Pride Before The Fall: The Trials of Bill Gates and the End of the Microsoft Era, was named one of the best books of 2001 by BusinessWeek.

On television, Heilemann has provided political and cultural analysis on programs ranging from Face the Nation and This Week with George Stephanopoulos to Real Time with Bill Maher and The Sixties, The Seventies, The Eighties, The Nineties, and The 2000s on CNN. In 2008, he hosted Download, a four-part documentary on the rise of the Internet on Discovery Channel.

A graduate of Northwestern University and Harvard's Kennedy School of Government, Heilemann was born in Los Angeles and lives in Manhattan with his wife, Diana Rhoten, and their two Great Danes.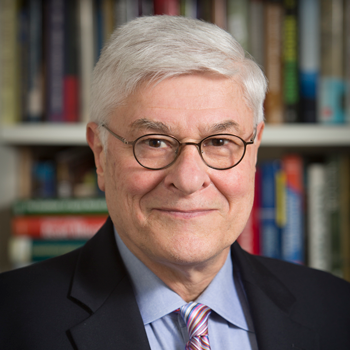 Roger G. Ibbotson
Professor in the Practice Emeritus of Finance - Yale School of Management
Roger G. Ibbotson is Professor in the Practice Emeritus of Finance at Yale School of Management. He is also chairman and CIO of Zebra Capital Management, LLC, an equity investment and hedge fund manager. He is founder, advisor and former chairman of Ibbotson Associates, now a Morningstar Company. He has written numerous books and articles including Stocks Bonds Bills and Inflation with Rex Sinquefield (updated annually) which serves as a standard reference for information and capital market returns.

Professor Ibbotson conducts research on a broad range of financial topics, including popularity, liquidity, investment returns, mutual funds, international markets, portfolio management, and valuation. He has recently published The Equity Risk Premium and Lifetime Financial Advice. He has also co-authored two books with Gary Brinson, Global Investing and Investment Markets. He is a regular contributor and editorial board member to both trade and academic journals.

Professor Ibbotson serves on numerous boards including Dimensional Fund Advisors' funds. He frequently speaks at universities, conferences, and other forums. He received his bachelor's degree in mathematics from Purdue University, his MBA from Indiana University, and his PhD from the University of Chicago where he taught for more than ten years and served as executive director of the Center for Research in Security Prices.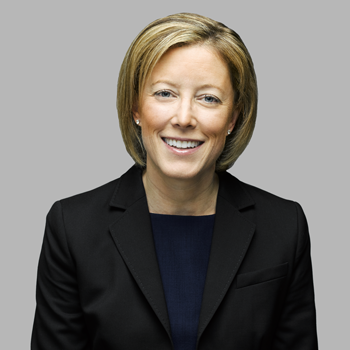 Laura Lake
Chief Investment Officer - Breckinridge
Laura is Breckinridge's chief investment officer. She sits on the firm's Executive Committee and heads the Investment Committee. Under Laura's leadership, Breckinridge's Investment Committee determines market outlook and directs the firm's investment strategy. Laura joined the firm in 2017 as director of investment strategy and assumed her current role in 2018. She has over 20 years of industry experience. Prior to Breckinridge, she was a senior portfolio manager at Standish responsible for managing multi-sector portfolios for insurance companies. Before Standish, she was a senior portfolio manager within the taxable fixed income team at Wells Capital Management. Prior to Wells Capital, she was responsible for external manager selection as an investment research manager at HSBC in London. Laura holds a B.A. in economics from the University of North Carolina at Chapel Hill, an M.S. in finance from London Business School and is a CFA® charterholder.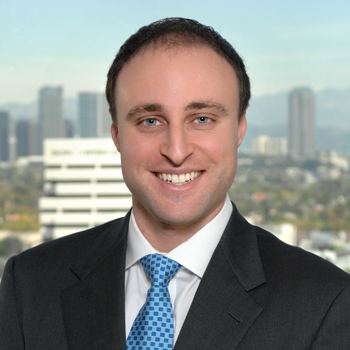 Ryan A. Leggio
Partner – Head of National Accounts - First Pacific Advisors
Ryan joined FPA in 2011. He is Head of National Accounts, where he works closely with home office/centralized research teams, and also serves as a senior product specialist for FPA Funds and strategies. Ryan also assists in product enhancement and development for the firm. From 2008 until 2011, he was an analyst at Morningstar, where he covered preeminent absolute value and multi-asset class mutual fund managers. Prior to joining Morningstar, Ryan was an associate at the law firm of Clifford & Brown. He earned a Bachelor's degree in Political Science from The Johns Hopkins University, and a Juris Doctor degree from the University of the Pacific.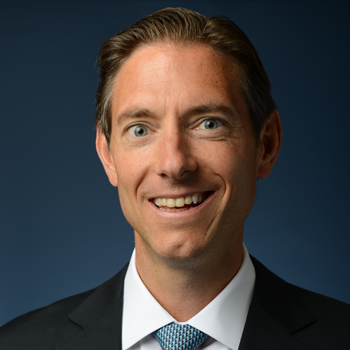 Christopher D. Long
President, Portfolio Manager and Founder - Palmer Square Capital Management
Chris Long founded Palmer Square Capital Management, an approximately $9.5 billion AUM asset manager (as of 6/30/2019) focused on corporate and structured credit, in June 2009. Currently, he serves as President and Portfolio Manager and is responsible for managing Palmer Square's overall business. Since inception, Chris has been successful in not only building a highly-experienced investment team, but also an integrated credit investment platform that manages mutual fund offerings, private funds and separately managed accounts. The firm has a client list that spans not only institutions and family offices, but also RIAs, bank/trust, and broker-dealers.

Chris's previous work experience includes key investment roles at Prairie Capital and Sandell Asset Management as well as working at Morgan Stanley in the Credit Derivatives and Distressed Securities Group focused on the firm's proprietary investments. Before Morgan Stanley, he worked at TH Lee Putnam Ventures, a private equity fund sponsored by Thomas H Lee Partners and Putnam Investments. In that role, he also served on the Board of Directors of Avero, Inc. and was a Board Observer for Parago, Inc. He started his career at JPMorgan & Co. in Leveraged Finance and Mergers & Acquisitions (FIG Group) advising corporations and private equity firms on investment banking and capital markets.

He received an MBA degree from the Harvard Business School and an AB degree in Economics cum laude from Princeton University.

Chris' community involvement includes serving as a Trustee for the St. Paul's Episcopal Day School and in various roles related to Princeton University including: Alumni Council Executive Committee Member (appointed at-large member); member of the National Committee for Annual Giving; Co- Class Agent for 1997's Annual Giving (AG); and Co-Chair for the Greater Kansas City Region's Alumni Schools Committee effort. Finally, Chris serves as an Alumni Mentor for the Princeton University Bendheim Center for Finance Mentorship Program and the Princeton University basketball team. Chris is also a member of the Young Presidents Organization (YPO) and the Economic Club of Kansas City.

Formerly, Chris was appointed by Kansas Governor Sam Brownback and unanimously approved by the Senate to two terms as a Trustee for the Kansas Public Employees Retirement System (KPERS). Chris also formerly served as the Treasurer for the City of Mission Hills, KS. Chris formerly served as an Investment Committee member of the Nelson-Atkins Museum of Art, Board Member of the Children's Mercy Hospital Foundation, the Treasurer for the City of Mission Hills, KS (appointed by Mayor David Fromm of Mission Hills, KS). Finally, Chris was formerly a Member of the Children's Mercy Hospitals Leadership Circle of Care Committee, Kansas University's Finance Department Advisory Board, Treasurer for the Harvard-Radcliffe Club of Kansas City, Investment Committee Member for the Foundation of the University of Missouri-Kansas City and Member of the Major Gifts Committee – Harvard Business School.

Chris was selected as a Finalist for the 2016 Ernst & Young Entrepreneur of the Year Award for the Central Midwest Region and to participate in the Civic Council of Greater Kansas City's KC Tomorrow (2007-2008 Class). He was awarded Ingram Magazine's 40 Under 40 award, the Kansas City Business Journal's Class of 2015 NextGen Leaders award, and KC Business Magazine's Rising Star Award.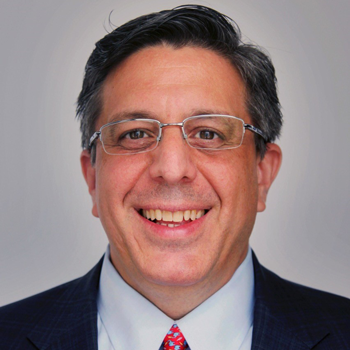 Douglas Monticciolo
Chief Executive Officer, Chief Investment Officer and Co-Founder - Brevet Capital Management
Douglas Monticciolo is Chief Executive Officer, Chief Investment Officer and Co-Founder of Brevet Capital Management. He is an entrepreneur and investment manager with deep data analytics and technology experience developed over three decades while providing credit financing and advisory services.

Mr. Monticciolo founded Brevet Capital Management in 1998 and has established the firm as a leader in helping government agencies solve complex problems – and drive positive social impact – by creating innovative financing products and services. This "finance as a service" approach provides direct lending and other financing to private middle market companies that enable them to effectively serve the government sector as contractors – a low credit risk strategy with highly competitive barriers to entry.

Mr. Monticciolo's years of experience working in start-up environments as a software entrepreneur and within asset-backed securities, fixed income, and investment banking helped him identify a gap in the market where traditional lenders failed to provide the innovative financing and forwardlooking advisory services needed for the private contractors government contractors rely on to deliver services.

Mr. Monticciolo has a passion for technology and approaches investing and credit financing with a problem-solving mindset. He began his career at Goldman Sachs in the financial institution's industry resource group where he specialized in investment banking and principal finance trading and helped create numerous serviced-marked products and services to address the unmet needs of clients. He later joined Lehman Brothers as a senior vice president in the company's strategy group, a principal investment joint venture between investment banking and fixed income. He left Lehman Brothers to become director and co-head of asset-backed securities in North America at Deutsche Bank and head of proprietary fixed income in the merchant banking/principal finance group.

Mr. Monticciolo's career took a turn from academics to finance when he was studying at Columbia University and working with Fischer Black, creator of the Black–Scholes model, on complex mathematical formulas. He was encouraged to apply his skills to financial problem-solving instead of academia and he decided to put aside his pursuit of a PhD to join Goldman Sachs.

Mr. Monticciolo received a Master of Engineering Sciences degree in Applied Mathematics from Columbia University. He graduated from the State University of New York at Stony Brook with an M.S. in Applied Mathematics and earned a B.S. in Applied Mathematics and Computer Science. Mr. Monticciolo is a Level III certified member of the National Association of Rocketry (NAR High Power Rocketry) and a member of the Randonneurs USA (long distance road biking organization). Mr. Monticciolo also coaches robotics and innovation and has led teams to numerous regional awards. He led one of his teams to a worldwide 2nd place finish (runner-up) for the FLL Global Innovation Award season sponsored by Edison Nation and XPRIZE Foundation, in cooperation with the United States Patent and Trademark Office (an agency of the United States Department of Commerce).

He currently serves on the Board of Directors of Hope for New York and is a Board Member of the Young Presidents Organization (YPO) Gotham Chapter.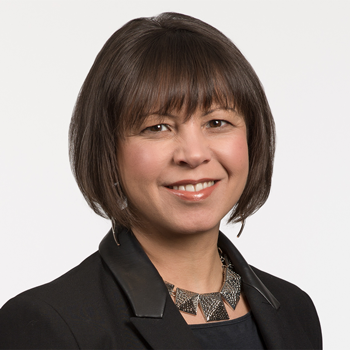 Anna Paglia
Head of Legal, US ETFs - Invesco
Anna Paglia is the Head of Legal, US ETFs. She is responsible for the registration and listing of exchange-traded funds (ETFs), as well as providing support to the US ETF Board, serving as a global ETF expert/resource and providing day-to-day support. In addition, she is team leader for, and provides legal support to, Invesco's unit investment trusts.

Prior to joining Invesco, Ms. Paglia was a partner in the investment management group at K&L Gates LLP and served as fund counsel and counsel to the independent directors for a number of mutual funds and ETFs.

Prior to K&L Gates LLP, Ms. Paglia was in-house counsel at Barclays Global Investors Ltd in London, where she contributed to the European expansion and cross-listings of the iShares ETFs.

Ms. Paglia earned a JD from L.U.I.S.S. Law School in Rome, a law school certificate from Kingston University School of Law in London and a master's degree from Northwestern University School of Law in Chicago. She is admitted to practice law in Illinois and New York.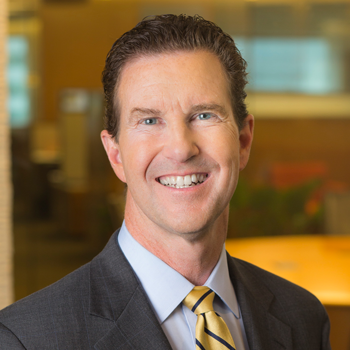 Peter W. Palfrey, CFA
Vice President and Portfolio Manager - Loomis, Sayles & Company, L.P.
Peter Palfrey is a Vice President of Loomis, Sayles & Company and Portfolio Manager for the Loomis Sayles Fixed Income group. With over 35 years of investment management experience, Mr. Palfrey co-manages the Loomis Sayles core plus portfolios. Prior to joining Loomis Sayles in 2001, he worked for Back Bay Advisors as senior vice president and portfolio manager. He also served previously at MONY Capital Management as investment vice president and portfolio manager.

Mr. Palfrey earned a BA from Colgate University. He is a CFA® charterholder.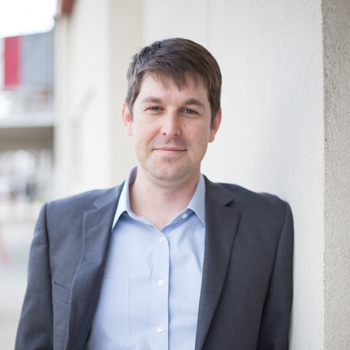 Alexander Schoenbaum
Co-Founder - CrowdOut Capital
Alexander Schoenbaum co-founded CrowdOut Capital after more than 15 years of direct lending, private equity, and investment banking experience. He has provided financial and strategic advisory services to many growing middle market companies across a range of industries including: consumer, retail, telecom, media, manufacturing, technology, financial services, oil & gas, and industrials. Collectively, Alexander has completed more than $3 billion of transactions, including both debt and equity placements.

Previously, Alexander founded Swift Estate Capital, a specialty finance firm focused on lending to high net worth individuals. He also worked at Blue Sage Capital, a middle market private equity and debt firm, focused on finding investment opportunities, performing due diligence, structuring and executing transactions, and supporting Company management to grow their businesses. He began his career at Piper Jaffray in San Francisco, focusing on mergers and acquisitions, IPOs, and capital raises in the consumer space, including restaurants, retail, food, and consumer products.

Alexander received a Bachelor of Science in Business Administration degree in Finance, International Business, and Political Science from Washington University in St. Louis and is a graduate of the KPMG / University of Michigan Ross School of Business QuantumShift program for for CEOs running successful, high-growth private companies. Currently, he coaches youth soccer and serves on the board of the Anti-Defamation League's Austin region, as well as the Capital of Texas Media Foundation. Alexander is also a recipient of M&A Advisor's Emerging Leader Award.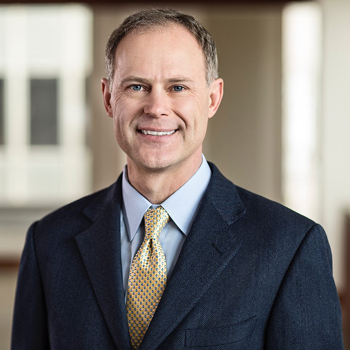 Brian Singer, CFA
Head of the Dynamic Allocation Strategies (DAS) Team - William Blair
Brian Singer is the head of the Dynamic Allocation Strategies (DAS) team, for which he also serves as a portfolio manager.

Before joining William Blair in 2011, Brian was the head of investment strategies at Singer Partners, LLC. Before that, he was the head of Global Investment Solutions and the Americas chief investment officer for UBS Global Asset Management, where he was a member of the UBS Group managing board and global asset management executive committee.

Brian is extensively involved with the CFA Institute. He formerly served as a board member and chair of the CFA Institute board of governors. He is a member of the CFA Society of Chicago and a former chair and member of the CFA Institute Research Foundation Board of Regents. In 2015, he received the CFA Institute's Distinguished Service Award, which recognizes CFA members who have made a significant contribution to the CFA Institute through their leadership, exceptional stewardship, and outstanding service.

Brian has written extensively on global portfolio, currency, and performance issues and co‐wrote the seminal Determinants of Portfolio Performance II: An Update with Gary Brinson and Gilbert Beebower. In 2009 he was the lead author of Investment Leadership and Portfolio Management, Wiley Publishing. In 2015, Brian was inducted into the Performance and Risk Management Hall of Fame by The Spaulding Group.

Brian serves on the endowment investment committee for Exeter College at Oxford University; he is chairman of the "Free to Choose Network," which is inspired by the ideas of economist Milton Friedman; and he serves as a member of the Rehabilitation Institute of Chicago Keystone board.

Education: B.A., economics, Northwestern University; MBA, University of Chicago's Booth School of Business.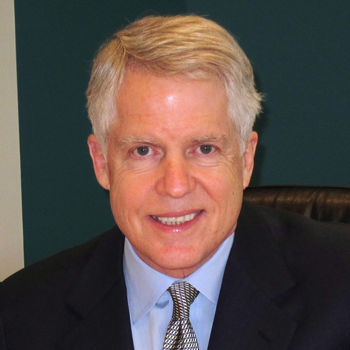 Alan C. Snyder
Managing General Partner - Shinnecock Partners
Alan C. Snyder is the Managing General Partner of Shinnecock Partners, a 30-yearold family office investment boutique, and its investment funds, General Partner of Shinnecock Group. Alan was the Founder and non-Executive Board Chairman of Snap Insurance LLC; the Founder, CEO, President, and Chairman of the Board of Answer Financial Inc. and the Insurance Answer Center; CEO of Aurora National Life Assurance; Executive-in-Charge of Executive Life Insurance Company on behalf of the California Department of Insurance; President and COO of First Executive Corporation, a $20 billion life holding company; and Executive Vice President and member of the Board of Directors at Dean Witter Financial Services Group (a predecessor firm to Morgan Stanley). He managed most of the product areas and as part of a three-person team undertook the development of the Discover card. He is the former Chairman, President and Board Member of the Western Los Angeles Boy Scout Council. Mr. Snyder is a graduate of Georgetown University (WSJ Scholar) and Harvard Business School (Baker Scholar).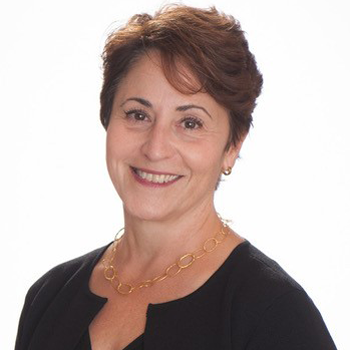 Maria Stamolis
Co-Head of Real Estate Investments and Director of Asset Management - Canyon Partners
Maria Stamolis is the Co-Head of Real Estate Investments and Director of Asset Management for Canyon Partners. Ms. Stamolis supervises the asset management of Canyon's commercial real estate investments as well as the real estate emerging manager program. Prior to joining Canyon, Ms. Stamolis was an Executive Vice President at Karney Management Company. Before that, she was Vice President and Head of Asset Management at R&B Realty Group/Oakwood Worldwide. Ms. Stamolis also has served as a Portfolio Manager at both GE Capital and MBL Life Assurance Corporation, and she started her career in New York City as a Project Manager for the developer Center for Housing Partnerships. She is a graduate of Fordham University (B.A., Economics and Business and M.B.A., Finance).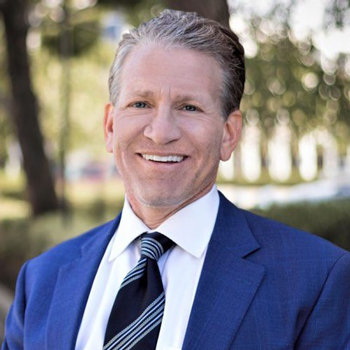 Eric Sussman
Founding Partner - Clear Capital, LLC
Eric Sussman is a founding partner of Clear Capital, LLC, overseeing the firm's capital, equity, and debt departments and strategic planning functions. Mr. Sussman provides leadership to the firm in the areas of private equity, joint ventures, and fund formations.

Mr. Sussman has over 20 years of multi-faceted real estate experience and has been pivotal in some of the firm's largest deals and property acquisitions. Mr. Sussman's past experience is broad and varied including key positions at Amber Capital and Sequoia Real Estate Partners. Mr. Sussman began his career with Price Waterhouse.

In addition to his position at Clear Capital, Mr. Sussman has been an Adjunct Professor with UCLA's Anderson Graduate School of Management since 1995 where he was voted "Outstanding Professor" 15 times by MBA students. Additionally, he has been named as one of the top ten most popular business professors by Bloomberg BusinessWeek, and one of the 20 most influential professors alive today by "Top Business Degrees."

Mr. Sussman received a BA in Economics (Summa Cum Laude) from the University of California, Los Angeles and an MBA (Arjay Miller Scholar) from Stanford Graduate School of Business. He is a licensed CPA and real estate broker (inactive) in California. He is a member of the Board of Trustees and Chairman of the Audit Committee of Causeway Capital Group and a member of the Board of Directors for Bentley-Forbes, LLC and Pacific Charter School.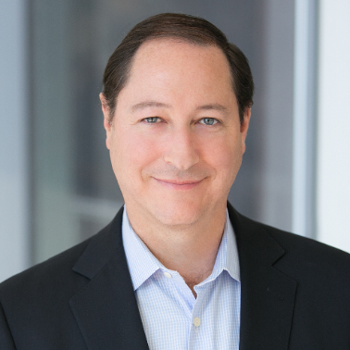 Jordi Visser
President and Chief Investment Officer - Weiss Multi-Strategy Advisers
Joined the firm in 2005. Previously, Jordi was the founding Managing Partner of Anchor Point Asset Management, a global macro fund. A former Managing Director at Morgan Stanley, he traded various global equity derivative books for nine years. He opened the Morgan Stanley office in Sao Paulo, Brazil, and managed the derivative sales and trading effort there during the 1997–1998 emerging market crisis. Upon his return to New York in 1999, he managed index derivatives and ETF trading and was a member of the Equity Division Risk Committee. Jordi is a magna cum laude graduate of Manhattan College and a board member of the School of Business at Manhattan College.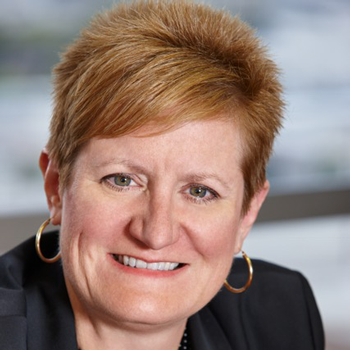 Anne B. Walsh, CFA
Senior Managing Director, Chief Investment Officer, Fixed Income - Guggenheim
Anne Walsh is Chief Investment Officer for Fixed Income at Guggenheim Partners, where she is responsible for meeting the return and risk needs of the firm's fixed income clients, including insurance companies, corporate and public pension funds, sovereign wealth funds, endowments and foundations, consultants, wealth managers, and high net worth investors. In her role she oversees all elements of portfolio design, strategy, sector allocation, and risk management of fixed income portfolios, as well as conveying Guggenheim's macroeconomic outlook to portfolio managers and fixed income sector specialists. She also serves as head of the Portfolio Construction Group and Portfolio Management team. Walsh oversees more than $185 billion in fixed income investments. She has over 30 years of experience in investment management.

Recognized among the nation's top performing female asset managers by Citywire, Walsh leads a team that manages mutual funds regularly carrying four and five star ratings from Morningstar and have won awards for excellence from Lipper, WealthManagement.com, HFM, and Creditflux . Walsh is also a sought after source for her industry expertise, frequently appears in media outlets including Barron's, Bloomberg, CNBC, The New York Times, and Reuters, among others, and is a frequent contributor to Guggenheim's award winning Thought Leadership.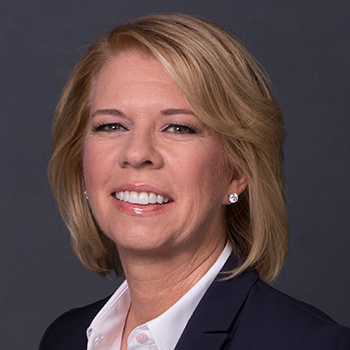 Jane Wells
Special Correspondent - CNBC
Jane Wells is an award-winning broadcast journalist with over 30 years experience in the news media. She's covered everything from earthquakes to riots, from the O.J. Simpson trial to Mother Teresa's funeral, from the massacre at Columbine to the 2008 financial collapse. She has questioned CEOs about poor business decisions, driven a bulldozer on live television, posed as a prostitute for a story on AIDS, appeared in the "Seinfeld" finale, and even got a hangover—on purpose—to test out the best cures.
Wells has won a Peabody and DuPont award for her part in KTTV's live coverage of the Rodney King trial, along with several local news Emmys. In 2000, she transitioned from a career in general news to covering business and the markets for CNBC.
These days Jane remains a CNBC Special Correspondent, where she works on breaking news and special on-air stories. She is also the reporter for CNBC.com's "Strange Success" franchise, and she regularly fills in at KFIAM640, the highest rated talk radio station in the west. In her free time, she produces story-telling promotional videos for non-profits like the Salvation Army.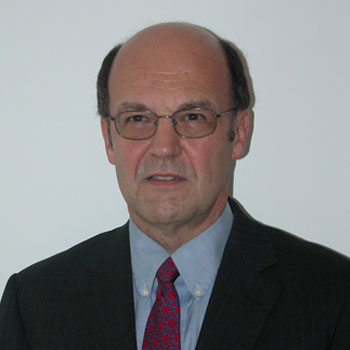 James Williams
Chief Investment Officer - J. Paul Getty Trust
Jim has been the Chief Investment Officer of the J. Paul Getty Trust since December 2002. Prior to this position, Jim spent 3 years as the President of Harbor Capital Advisors and President of the Harbor Family of mutual funds. Prior to joining Harbor, he was manager of the Pension Asset Management department of Ford Motor Company.

Jim serves on the boards of trustees for Ariel Mutual Funds and SEI mutual funds. He is on the board of the Toigo Foundation, which promotes opportunities for minorities in the financial services industry.

Jim has a BS in engineering from the University of Michigan and an MBA in finance from the University of Chicago.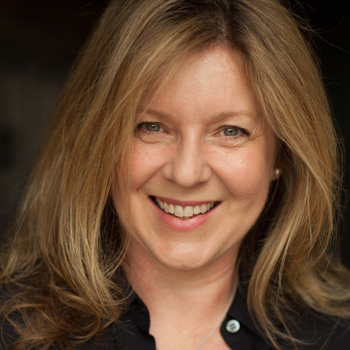 Karyn L. Williams, Ph.D.
Founder and Managing Partner - Hightree Advisors, LLC
Karyn is the founder and managing partner of Hightree Advisors, an independent consultancy committed to helping institutional clients identify and create sources of value through improved governance, risk, and lifecycle cost management. Drawing upon her significant experience transforming institutional investment programs, Karyn offers clients comprehensive services such as custom investment education, non-complex and risk-aware portfolio design and analytics, and strategic counsel oriented to investment lifecycle efficiency. Hightree's ultimate objective is to help institutional investors identify and implement opportunities to regain and sustain real dollar value improvements in investment performance.

Prior to establishing Hightree, Karyn was the chief investment officer of Farmers Group Inc., head of client solutions at Two Sigma Advisers, and a partner and managing director at Wilshire Associates. Over the course of her career, Karyn has built a demonstrated track record of success in designing and implementing effective investment programs for a wide variety of organizations.

Karyn is an independent public company director, NACD Governance Fellow, and serves as finance chair, treasurer and trustee for public and private foundations. She is an industry leader, author, innovator and educator. Karyn graduated from Arizona State University, where she earned a B.S. in Economics and a Ph.D. in Finance.