A. Mark Harbour CPA CFA CIMA®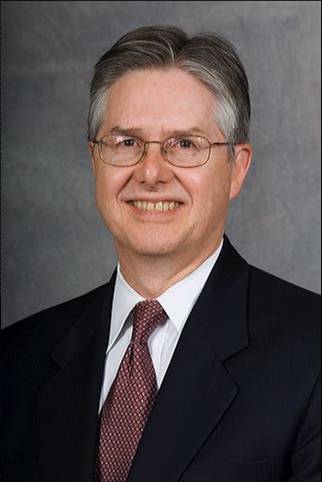 Past President
CFA Society Los Angeles
Expertise: Ethics
Email: harboal@ca.rr.com
Cell: (310) 210-1133
Mark and his wife Bernadette have a financial advisory practice supporting individual clients and their families at Morgan Stanley.
Mark has approximately 30 years of experience providing integrated wealth management services to corporate executives, high net worth individuals and their families. Prior to joining Morgan Stanley, Mark was Western Regional Director of Northern Trust Wealth Advisory Services. In an earlier professional role, Mark was partner and Area Director of Personal Financial Planning in the Southwest Area for Ernst & Young LLP.
Mark is active in two professional organizations, the CFA Society of Los Angeles and the Investment Management Consultant's Association (IMCA).
For IMCA, Mark is former national chair of the Wealth Management Committee and has worked in developing curriculum and conducting the ethics sessions for the Certified Private Wealth Advisor (CPWA®) and Certified Investment Management Analyst (CIMA®) Programs at the University of Chicago. Additionally, he recently chaired the National Task Force to review and update the Code of Professional Responsibility and Standards of Practice.
Mark is a Past President of the CFA Society of Los Angeles. He currently is an active participant in the Advocacy/Ethics Committee of CFALA which catalyzes discussions, research, training, and programs for the members of CFALA and collaborates with the CFA Institute on topics relevant to this area. Additionally, he was one of the founding members (and still an active participant) in the Applied Behavioral Finance Group of that organization which maintains active efforts to follow academic research and practical applications of decision making theory for investment professionals
Mark earned a Bachelor's degree in Accounting from the University of Oklahoma and MBA from the University of Chicago.
Mark served in the U.S. Navy as an Officer of the Line from 1971 to 1974. He taught as an Adjunct Professor at the Oklahoma College of Liberal Arts and more recently for UCLA Extension programs in Investments, Personal Financial Planning, and Business Law.
Additional information is available from links to the CFLA website as follows:
Description of the Advocacy/Ethics Committee
Reading resources (as assembled by the committee) at CFA Advocacy Ethics/Resources