12-05-2013 CFALA Santa Barbara Women's Group Lean In Book Discussion
Thursday Dec 5, 2013
Discussion Leader and Coach: Cynthia Harrington, CFA
Chairs: Robin Kopeikin, CFA, Elizabeth Vos and Alejandra Folguera, CFA
When Sheryl Sandberg's book Lean In came out just last March, it rocketed to #1 on the New York Times Best Seller list. The career advances for women seemed to have stalled out, and Sheryl Sandberg sounded a clarion call to energize continued growth. The book has been generating lively discussions and arguments ever since.

One of the points of heated debate is "so what?" We may still face challenges, but what exactly do we do about it? It is nice to hear that we should lean in, sit at the table, and climb a jungle gym, not a ladder. But exactly how does one do these actions to accomplish goals?

The CFALA Women's Group is setting out to answer those questions in a discussion facilitated by executive coach Cynthia Harrington, CFA. The prescriptions for career success from the book will be covered: Sit at the Table, Success and Likeability, It's a Jungle Gym Not a Ladder, Are You My Mentor, Seek and Speak Your Truth, and Don't Leave Before You Leave. Using personal experiences, case studies, exercises, and advice from other successful women, the group will gain both action steps and confidence to carry these goals out.
Cynthia Harrington's Biography: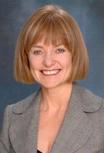 As founder of a behavioral consulting firm, Cynthia consults and provides applications of behavioral finance and neuroeconomics. A proprietary assessment tool is offered for selection of staff at asset managers, and for manager selection by investors. Clients of Cynthia Harrington and Associates are managers with AUM between $100 million to $5 billion, as well as institutional investors, consultants and family offices. Cynthia was cited as one of the "fifty prominent authority on performance measurement". As an award winning journalist, over four hundred of her articles are in publications such as CFA Magazine, Fraud Magazine, Accounting Today, Financial Engineering News, and Journal of Accountancy. Prior to launching CHA, Cynthia founded and managed Harrington Capital Management, a SEC-registered large cap value manager. Her firm followed a large cap value style, using a market behavioral model for timing of purchases and sales. Prior to that, she advised the high net worth and small institution market at Piper Jaffray and Bear Stearns. She holds the designations of Certified Fraud Examiner and Chartered Financial Analyst.
Time: Thursday Dec 5, 2013 from 12:00 – 1:30pm

Location: Union Bank Conference Room
Community Partners Center
15 E. Carrillo Street
Santa Barbara CA 93101

Registration (click link directly below):
Members: $10
Non-members: $20
Students: $5 (a valid student ID at check-in)
During the registration process, please pick one of the three sandwiches, and one of the two salads:
Half Sandwich:
-Roast Turkey/Genoa Salami Combo Sandwich
-Roast Chicken with Sun Dried tomatoes, basil and provolone Sandwich
-English Stilton and Asian pear sandwich (vegetarian)
Half Salad:
-Harvest – mixed greens, balsamic, tomatoes, feta, cranberries and pine nuts
-Garden – organic greens, cucumber, tomato, red onion, green pepper, feta and balsamic

*Enrollment is limited to 20 participants.

Cancellation Policy: Please let us know if you signed up and cannot make it, or you will be charged.