CFA Institute Research Challenge in Los Angeles

The CFA Institute Research Challenge offers students the unique opportunity to learn from leading industry experts and compete with peers from the world's top finance programs. This annual educational initiative promotes best practices in equity research among the next generation of analysts through hands-on mentoring and intensive training in company analysis and presentation skills.
The Challenge gathers students, investment industry professionals, publicly traded companies, and corporate sponsors together locally, regionally, and globally for a real world competition. Additionally, all participants are introduced to and held to the standard of the CFA Institute Code of Ethics and Standards of Professional Conduct.
The CFA Society of Los Angeles is proud to host the annual local level of the CFA Institute Research Challenge in Los Angeles.

FAQs Official Rules Sponsorship Opportunities Educational Resources


Participating Universities
University of Southern California (USC)
Loyola Marymount
California Polytechnic State University (Cal Poly), San Luis Obipso
California State University, Los Angeles
University of California, Los Angeles (UCLA)
Pepperdine Univeristy
Claremont Graduate School, Drucker School of Managment
To be a participating University, please contact Ned Downes, CFA or Jitendra Motwani, CFA at IRC@cfala.org
Subject Company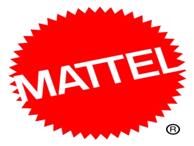 Mattel
Mattel, Inc. (NASDAQ:MAT) is the worldwide leader in the design, manufacture and marketing of toys and family products. The Mattel family is comprised of such best-selling brands as Barbie®, the most popular fashion doll ever introduced, Hot Wheels®, Monster High®, American Girl®, Thomas & Friends®, Fisher-Price® brands, including, Little People®, Power Wheels®, as well as a wide array of entertainment-inspired toy lines. In 2013, Mattel was named as one of FORTUNE Magazine's "100 Best Companies to Work For" for the sixth year in a row. Mattel also is ranked among Corporate Responsibility Magazine's "100 Best Corporate Citizens." With worldwide headquarters in El Segundo, Calif., Mattel employs approximately 30,000 people in 40 countries and territories and sells products in more than 150 nations.
Schedule of Events (Dates to be updated shortly)
*Kickoff Meeting November 4, 2013 (webcast)
Questions Due to Coordinators December 2, 2013
Subject Company Presentation Conference Call December 6, 2013 (4pm PST)
Student Registration Due Date January 17, 2014
Written Report Due Date January 31, 2014
Local Final February 21, 2014
Americas Regional Final March 18 - 19, 2014 - Denver, Colorado
*2014 Kickoff Meeting Presentation
2013 CFA Institute Research Challenge in Los Angeles Champions: University of Southern California

Volunteer Opportunities

Contact Ned Downes, CFA, at nathaniel.downes@ubs.com
Special Thanks to Our Sponsors: